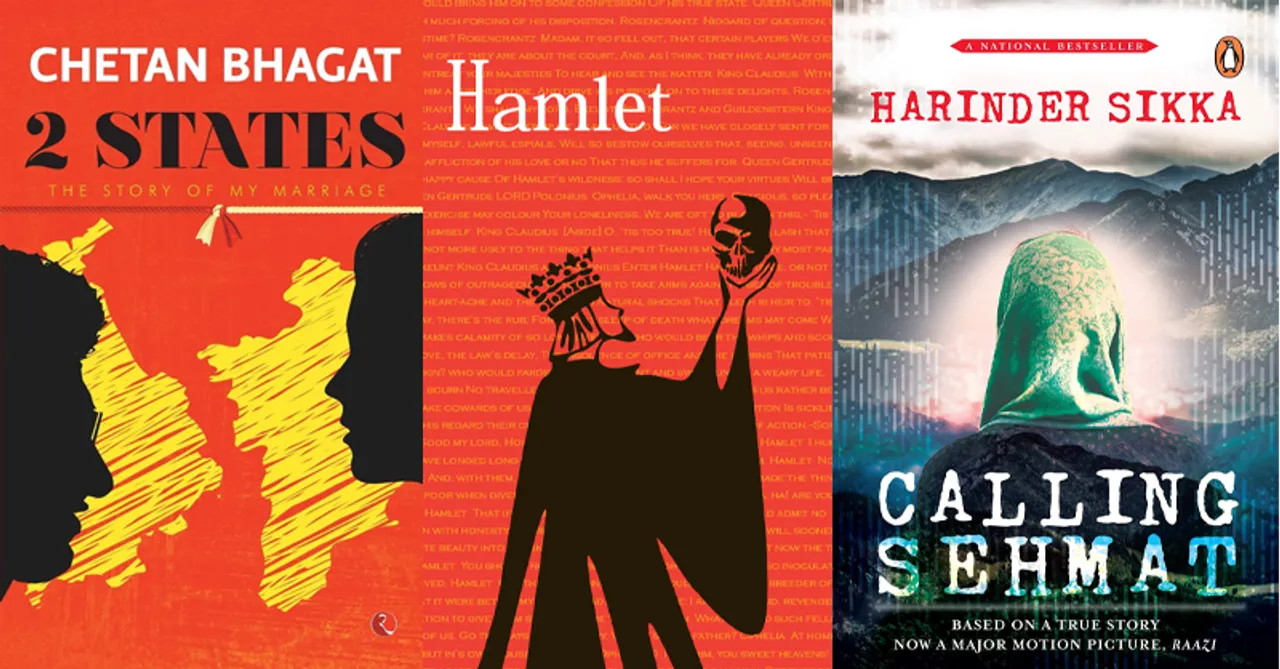 Books help us create a world of our own. Movies based on books show us what that world looks like.
I've always lived in a world of books and movie. I have ridden on that long train with Anna Karenina, felt the betrayal with Julius Caesar and sensed the pride when in A Thousand Splendid Suns, Mariam wins the battle against her husband. Books always take me to a whole new world. Movies on the other hand, have played a vital role in not only being a part of my daily entertainment but also giving me music that I can listen to on loop.
When we read about a new book release, we don't get to see as much hype as the one created around a new movie release. Whether it's posters, trailers or songs, that hype gets the least interested people excited. Which is why people prefer watching movies that are based on books, instead of reading. Movies appeal to a larger audience than books. Whether the movie is better than the book or not is a never-ending discussion. Personally, I believe that movies don't capture the entire. Well, I'm not trying to differentiate here but giving an honest opinion doesn't really hurt, right? These are two different worlds that are beautiful in their own way with different feels, dialogues, and a dramatized version of reality.
Having said that, it's equally fun to watch movies that are based on books and see what has changed and what has stayed the same. Ofcourse, while waiting for your favorite scenes.
Some of these might be your childhood favorites. Check them out!
2 States - Disney+Hotstar
Raazi (Calling Sehmat)- Amazon Prime
Half Girlfriend - Netflix
Aisha (Emma) - Disney+Hotstar
The Accidental Prime Minister - Zee5
Haider (Hamlet) - Netflix
The Blue Umbrella - Netflix
Maqbool (Macbeth) - Amazon Prime
The Namesake - YouTube
3 Idiots (Five Point Someone) - Netflix
Kai Po Che (Three Mistake of My Life) - Netflix
7 Khoon Maaf (Sussana's Seven Husbands by Ruskin Bond) - Netflix
Gaban - YouTube
Hello! (One Night at a Call Center) - YouTube
Omkara (Othello) - Zee5
Guide - YouTube
Tere Mere Sapne (The Citadel) - YouTube
Devdas - YouTube
Saawariya (Fyodor Dostoevsky's Short Story White Nights) - YouTube
Noor (Karachi, you're killing me!) - Amazon Prime
OMG! I can keep myself entertained for the whole week with this list now. How about you?