Book worms are always waiting eagerly for new releases so they can satisfy their reader souls. 2018 gave us many good books, from 'Becoming' by Michelle Obama to 'Circe' by Madeline Miller. And by the releases that are assured this year, 2019 is not going to disappoint us either!
We curated a list of books that seemed really interesting and piqued our curiosity. Check them out:
1. The Au Pair –Emma Rous (Released on January 8)
@EJRous finished listening to the audio version of The Au Pair and my god, I loved every moment of it!! Thank you for your work, I work for Indigo Books and Music inc at their Windsor, Ontario location and will be spreading the word! Already looking forward to your next release!!

— Aaron Grant Jonsson (@grantjonsson) January 31, 2019
Seraphine Mayes sets out to solve the mystery of her mother's alleged suicide with her twin brother Danny. As if this wasn't troublesome enough, Seraphine discovers a photograph of her mother taken on the day of their birth but she has only one baby in her arms, leading to more mystery.
2. An Anonymous Girl –Greer Hendricks and Sarah Pekkanen (Released on January 8)
This book will have you on the edge of your seat! You never know where each twist will lead you. So suspenseful I could not put it down! An Anonymous Girl by @sarahpekkanen @greerkh is a must read! pic.twitter.com/KEpJLw0sok

— Tonya Kutac (@KutacTonya) January 29, 2019
If you loved the psychological thriller 'The Wife Between Us', here is another great read coming out by this duo. In this Jessica Farris volunteers for a seemingly harmless psychological study, but it turns out to be a manipulative Q & A that leaves her scared.
3. Merchants Of Truth –Jill Abramson (Released on February 5)
Thanks to The Guardian for this review of my book. https://t.co/8guX7Fu5o5

— Jill Abramson (@JillAbramson) January 30, 2019
No one could have written about the state of the news world and media in the last decade better than Abramson. She is the former Managing Editor of New York Times and the first woman to serve as the paper's Washington bureau chief. In this book, she follows four major companies –The New York Times, The Washington Post, Buzzfeed, and VICE Media.
4. The Lost Girls Of Paris –Pam Jenoff (Released on February 5)
You might remember @PamJenoff from her last book: The Orphan's Tale. Let me tell you, The Lost Girls of Paris is going to be a hit, too. I absolutely loved reading this book. Read my review, here: https://t.co/nlJfSPj5CD @parkrowbooks #bookblogger #amreading #historicalfiction pic.twitter.com/uBjuXBGE5A

— Ashley Hasty (@AHastyLife) February 7, 2019
If you like female centric stories and are a fan of the war time based reads, this book is for you. Written by the bestselling author of 'The Orphan's Tale', this book is set in 1946 Manhattan and is all about World War II, brave women and female spies.
5. On The Come Up –Angie Thomas (Released on February 5)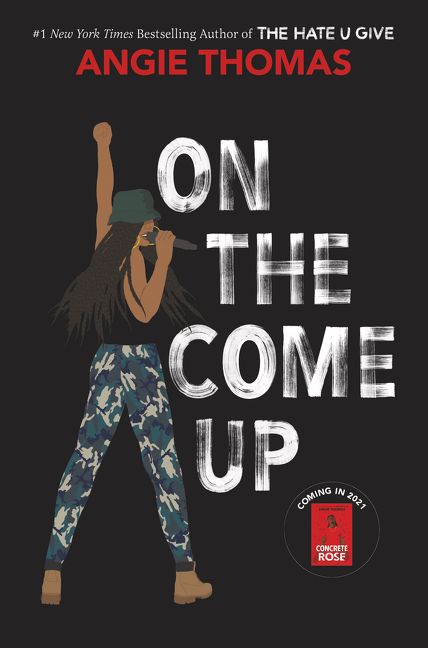 also, a little late but: HUGE happy book bday to @angiecthomas and ON THE COME UP! can't wait to dive into another amazing book. ?❤️❤️❤️❤️

— Tahereh Mafi (@TaherehMafi) February 6, 2019
The famous author of 'The Hate You Give' has come up with this new age, very relevant to today's generation story line. 16 –years old Bri's rap goes viral and it changes her family's life but for the wrong reasons.
6. Bowlaway –Elizabeth McCracken (Released on February 5)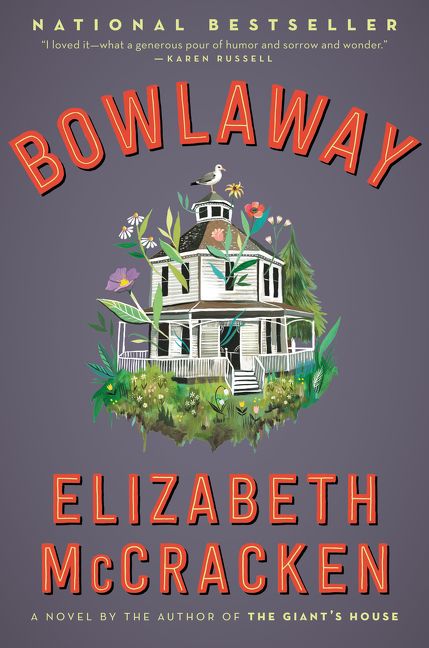 Of course, she's funny as hell & super cool. Great chat w/ @elizmccracken on @WritingOnTheAir about #Bowlaway. &, yes – the book is just as good as everyone's saying. @eccobooks @HarperCollins @KOOPradio #WOTA #podcast pic.twitter.com/j4uwZRvf0G

— martha louise hunter (@marthalouise14) February 7, 2019
At the turn of the 20th century, a woman is found almost frozen and unconscious in a New England cemetery. She has a bowling ball, a candle pin, and 15 pounds of gold on her. Read the book to unravel the mystery of this unusual murder.
7. The Source of Self-Regard –Toni Morrison (Releasing February 12)
Naturally. @MsToniMorrison's "The Source of Self-Regard" (Feb. 12 @penguinrandom) makes @voguemagazine's 19 Most Anticipated Books of 2019. https://t.co/IGmuZYEcls Morrison is the Robert F. Goheen Professor in the Humanities, Emeritus @Princeton @princetonarts @PrincetonHum pic.twitter.com/H7Dc0D5K1H

— Jamie Saxon (@JamieSaxonArts) January 5, 2019
Written by the Nobel Prize winning author, this book is going to have amazingly woven non-fiction pieces about creative processes, race, and the role of an artist in our society.
8. When All Is Said –Anne Griffin (Releasing March 5)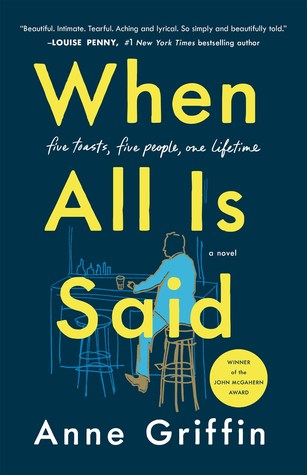 @AnneGriffin_ I started and finished the audio version of: When All is Said on Sunday. This book really touched me in a way no other book has. I felt I spent that night with Maurice and his memories. Well done on such a fantastic book. I'm telling everyone to read it.

— Jackie&Rhum (@WeeJackie78) February 6, 2019
This book is already gaining positive hype. It tells the story of an 84-year old man, Maurice Hannigan, who decides to spend one night telling the story of 5 people that have meant the most to him in his lifetime.
9. Queenie –Candice Cartry-Williams (Releasing March 19)
Fellow readers, QUEENIE is a delicious treat to read. Book now or you'll miss out on the launch reading of the debut novel by our own Brit @CandiceC_W https://t.co/sKibiRrfKJ

— Bernardine Evaristo (@BernardineEvari) February 6, 2019
25-year old Queenie Jenkins is a Jamaican-British woman that works for a newspaper in London. She is struggling to fit in, dealing with a break-up, and to top it all off –is making bad decisions all along the way! This book would surely be relatable to a lot youngsters and give them hope.
Also Read : 21 times famous books were ruined with a witty change to it's title
10. The Path Made Clear –Oprah Winfrey (Releasing March 26)
@RichOnOWN @wouldnotmind @Oprah @OWNTVFans I wanted to find a positive thread. Have you all pre-ordered your book by our favorite Queen Oprah Winfrey—The Path Made Clear: Discovering Your Life's Direction & Purpose. As U all can see I ordered ?2019 we will chat about it pic.twitter.com/VuPgpwTvWI

— HighlyFavored (@7_revealed) December 20, 2018
You know a book is a must read when it is written by one of the most empowering women in the world. She writes about her own experiences and of other legends from a variety of fields to help readers to delve into themselves and find their true calling.
11. You'd Be Mine –Erin Hahn (Releasing April 2)
I'm currently reading YOU'D BE MINE by @erinhahn_author and this book is so adorable! Flying through this country music, wit-filled, contemp romance.

— Rachel (@yaperfectionist) January 23, 2019
If you liked, 'A Star Is Born', then this book is just right for you! Annie Mathers is the heir to a country music fortune, and is pursued by the bad-boy musician, Clay Coolidge. Both of them embark on a tour together which leads to a public yet beautiful love story.
12. Fifty Things That Aren't My Fault –Cathy Guisewite (Releasing April 2)
Fifty Things That Aren't My Fault by Cathy Guisewite is one of @oprahmagazine's most anticipated books of 2019! https://t.co/Uyha3hHhxs

— G. P. Putnam's Sons (@PutnamBooks) December 7, 2018
We, as a species have a common tendency of blaming ourselves for everything that goes wrong with and around us. This book makes us laugh and cry and reminds us that not everything is our fault. And that we all commit stupid mistakes but that isn't the end of life.
13. Feast Your Eyes –Myla Goldberg (Releasing April 16)
? Feast Your Eyes, a new novel by Myla Goldberg is out 4/16 https://t.co/Of04Bulygs

— Porter Square Books (@PorterSqBooks) February 1, 2019
Lillian has a strong passion for photography, but she is grappling between her ambition and motherhood. A struggle that every woman goes through in her life. Not only that, her singular vision scandalizes her family, raises questions about her capabilities as a mother, and also prompts her arrest!
Also Read : 7 Books on Conspiracy Theories That You MUST Read If You Wanna Unravel The Truth!
14. Machines Like Me –Ian McEwan (Releasing April 23)
Have you heard? Ian McEwan will have a new novel for the world to read next year… 'Machines Like Me' will be published on 18th April 2019 and we think you're going to love it ?
Keen? Here are 5 things you need to know about the book ?https://t.co/6a9nnOBZEp … pic.twitter.com/QbbzGqii1q

— Vintage Books (@vintagebooks) October 1, 2018
Ever wondered if you could mold/create a real person with the traits that you find appealing? Or wish that you had the ability to read people's thoughts? British award winning author McEwan explores this arena in his book which has synthetic humans whose personalities can be designed. Interesting, right?
15. The Bride Test –Helen Hoang (Releasing May 7)
I had been having a medium to bad week when I got my hands on The Bride Test by @Hhoangwrites and it got better and worse.

Better- because the book was so cute
Worse- because I couldn't put it down and got almost no sleep all night@BerkleyPub @penguinusa #thekissquotient

— Kadambari (Krazzyme) (@kadburytweets) February 7, 2019
Khai Diep is a man on the autism spectrum and has a mother who is determined to find him a wife. Enter Esme Tran, a Vietnamese woman who has traveled to America in search of a potential husband. How will their fates entwine and will this be a perfect match?
16. The Beautiful –Renée Ahdieh (Releasing October 8)
For those of you not aware, Renee Ahdieh is releasing a vampire novel in late 2019 (set for an October release right now I think?). The first book in a duology, The Beautiful is set in 1800s New Orleans, promising murder, mystery, and romance. Here for it!

— Jessy (@jessaminebooks) January 28, 2019
If you're a fan of the supernatural, this is the book for you this year. Set in 1872, New Orleans is a city ruled by the dead. Following the journey of Celine Rousseau who has numerous encounters with danger in this city but is also undeniably attracted to the powerful Sebastien Saint Germain, The Beautiful is a passionate and sultry fantasy read.
17. The Never Tilting World –Rin Chupeco (Releasing October 15)
Day 5 of #authorlifemonth – a book aesthetic! Here's mine for THE NEVER TILTING WORLD, out October 15, 2019!

I've seen a working cover design for this book and it's ??? pic.twitter.com/JYWj4AxON1

— Rin Chupeco [The Shadowglass out 3/5/19] (@RinChupeco) February 5, 2019
The world is ruled by Goddesses and is split in two. One half experiences perpetual scorching daytime, while the other is in a state of freezing night. Enter twins who were separated at birth and learn that it is their destiny to fight across the divide and reunite the world.
If you're as big of a book nerd as me, these books are already added to your carts! Did we miss out any interesting ones? Let us know.