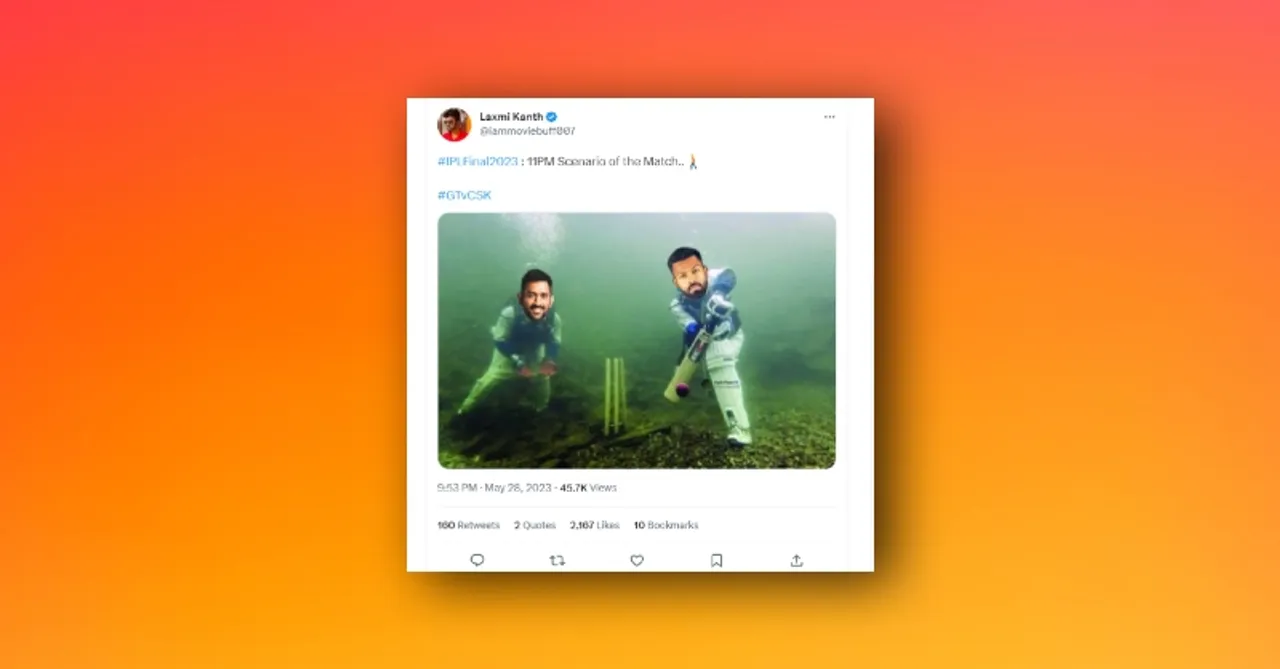 Fans were devastated when last night's CSK vs GT match was cancelled due to rains especially those who were present at the stadium. But that just gave them another reason to share their IPL finals memes.
All eyes were on the IPL finals yesterday but not everything went as planned for the fans. The final between Chennai Super Kings and Gujarat Titans was scheduled on Sunday, May 28, but it ended up being postponed. The match that was held at Narendra Modi stadium ended up being postponed to Monday after it started raining heavily. While fans still had their hopes up to watch the whole match, it was crushed by the non-stop rain but they soon found relief when the match was shifted to a reserve day. The most awaited finale will be held on Monday 29 and will begin at 7.30 IST. Even though the fans suffered, it did not stop them from sharing the spirit of the match and turning their disappointment into another opportunity to make memes. Several hilarious IPL finals memes flooded the internet and had everyone on splits. So, without wasting any time, check out some of our favourites as you prepare to watch the finale today.
Check out these memes:
Hope you get to leave work early before the madness kicks in!
For more fun, meme-related content follow us @officialiml