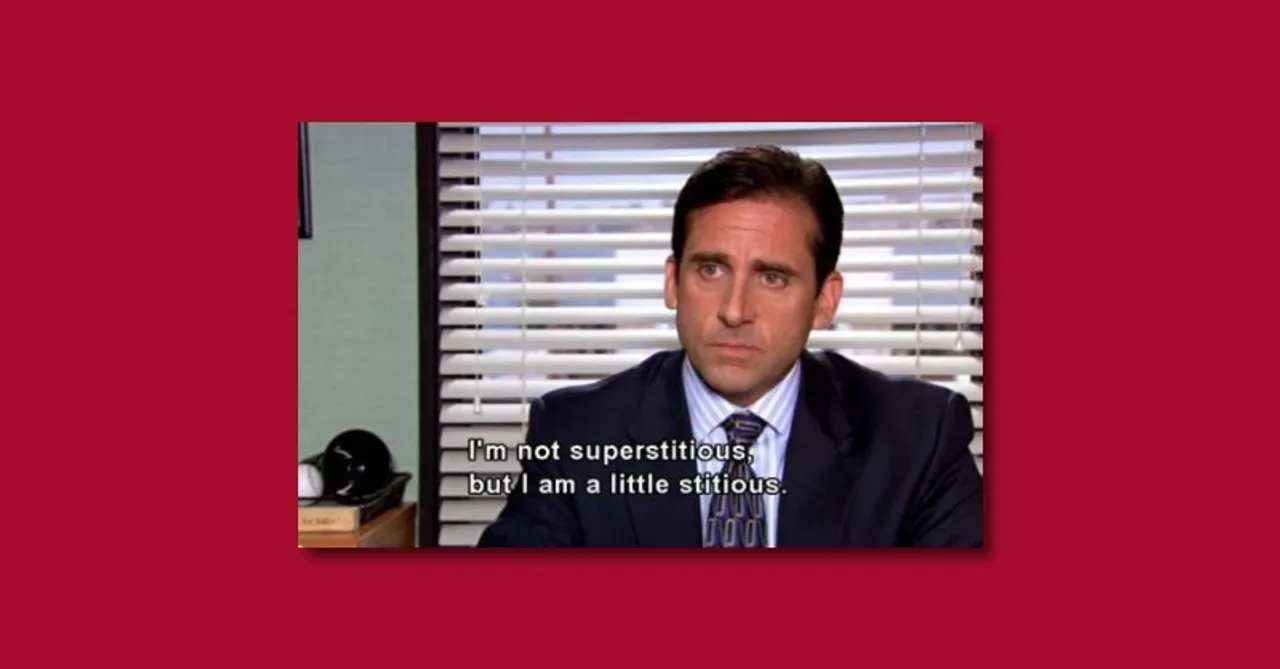 Hope you had your dahi shakar and got that kala tikka, because it's Friday the 13th and you'll need all the luck if you believe in dumb superstitions too!
Who is not looking for a little bit of luck? After experiencing minor inconvenience, failures, missed opportunities, the need to find ways to boost our luck becomes important. As humans, we find reasons to associate a bunch of different things to luck and each of them determine weather the luck is good or bad and we call them superstitions. And Friday the 13th is one of these dumb superstitions that some of us definitely believe in. It's said that if the 13th day of a month in the Gregorian calendar falls on a Friday, it's considered unlucky, and more so when it occurs up to three times in the same year.
We all have a list of superstitions that we have heard from people around us that went on to become a practice that we unconsciously follow. No matter how modern or progressive we think ourselves to be, there is at least one thing that we religiously follow. It can be as big as warning someone from calling you from behind when you are stepping out for something important or as simple as always choosing to put your right foot first when stepping in a plane or someone's house. These practices have become such a regular part of our lives that we barely pay attention to them unless someone points them out. And you guessed it right, we made a list of a few that you might've heard of!
Check out some of them!
Turned shoes will bring bad luck so when you see one you fix it
If your left eye is twitching, it means something bad will happen and right means something good will happen
If your palms are itchy, it means you'll get money soon
Cutting nails on a Saturday or after 6 pm is not good. But for some reason, you always remember to groom them on a Saturday
The number 13 is unlucky
Shaking you legs will cause you to loose your wealth
Going in groups of three for something auspicious
Kala tikka
Sneezing twice
No matter how important it is, you cannot call someone from behind when they are leaving for something
Having dahi shakar before something good
What is that one dumb superstition that you follow?
For more entertaining content follow us @socialketchup