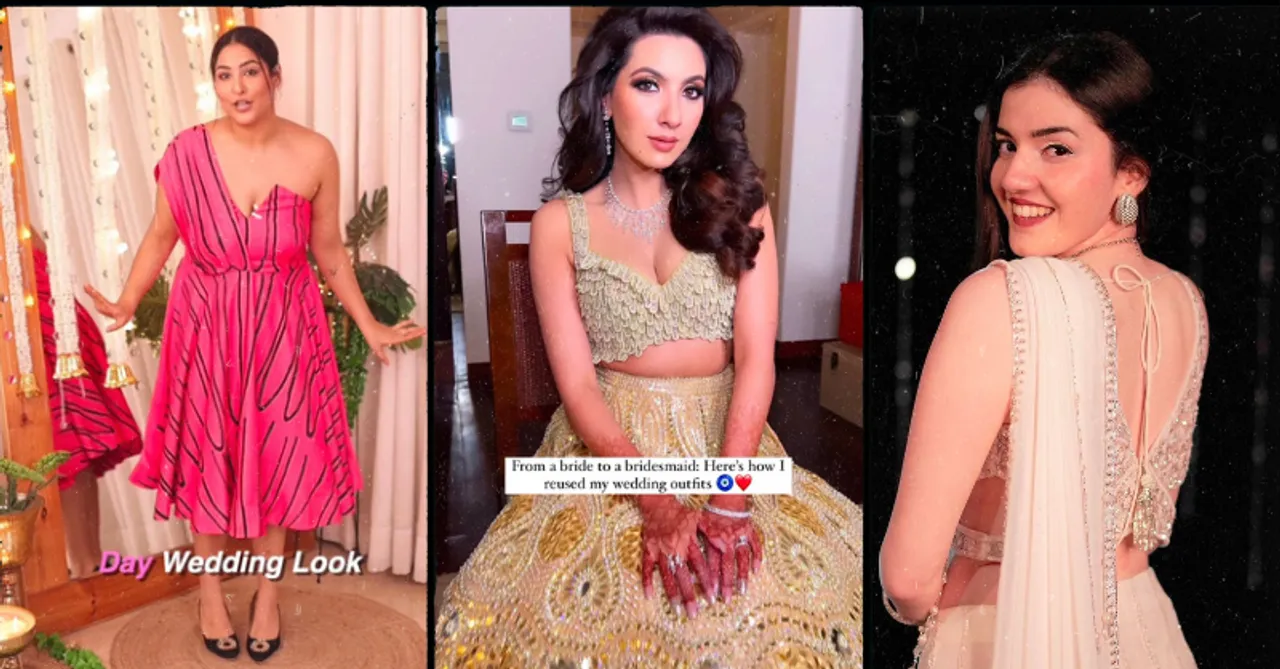 The wedding season calls for all the glitz and glamour especially if you're a bridesmaid. Check out these bridesmaid outfits to plan your look!
We don't know about you but the first thing we do when one of our besties is tying the knot is start looking for bridesmaid outfits. Shopping for bridesmaid outfits can be tiring and fun at the same time. And given how grand Indian weddings are, there's way too many mandatory rituals and of course you would want to look your best in every gathering. You'll need atleast one outfit for each function which is a whole lot of prep!
Whether you're choosing to dress up by going with the theme or opting for designs that show off a bit of your personality, pick something you're comfortable in. If you don't know where to start, don't worry we have gathered some of the most talked about styles of the season thanks to these content creators on Instagram! Going though some quick style inspo will save you a lot of time.
Here are some creators who can help you find the inspiration you need!
Which outfit did you like from the recommendations above?
For more entertainment, follow @socialketchup