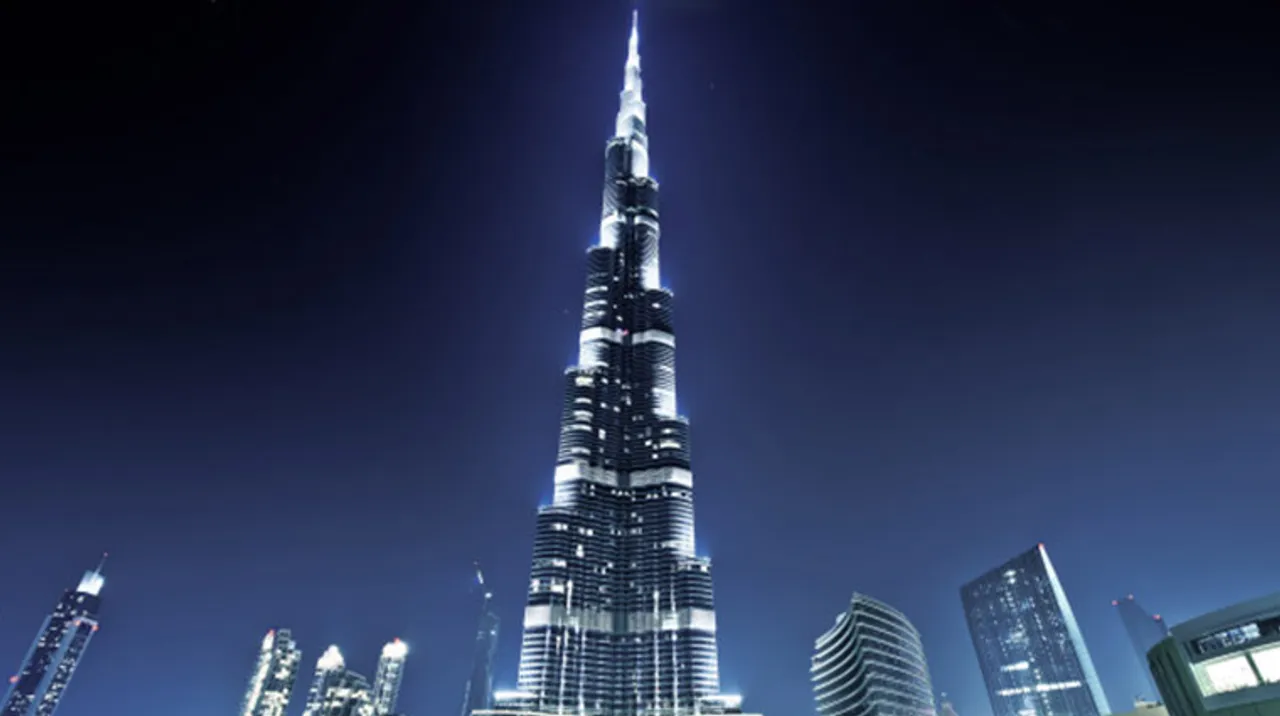 World's tallest building, Burj Khalifa fed 10 million meals to the needy by turning itself into a coronavirus charity box.
Dubai turned the world's tallest building, Burj Khalifa into coronavirus charity box to raise money for food in the United Arab Emirates. The money raised will be utilized for helping the residents who are suffering the economic impact of the pandemic. The tourism and business hub comprising of the world's busiest airport, the city is adversely affected by the global disease. External lights of each tower worth 1.2 million were sold at 10 dirhams ($2.70) enough to feed one meal. People bid to claim the light at the very top and the towers filled up, the donation came in through that. Many people living in the country have their jobs revoked or are paid low right now. Ten thousand migrant workers who live in crowds shared habitation where the virus was widespread.
As reported by Money control, "The fundraising drive is part of a campaign to fund 10 million meals for low-income families during the Muslim fasting month of Ramadan by MBRGI, patronised by Dubai's ruler and UAE Vice President Sheikh Mohammed bin Rashid Al Maktoum".
Take a look at these tweets in appreciation of the project:
The World's Tallest Donation Box reached its target of secured 1.2 million meals for low-income families and individuals affected by the Covid-19 pandemic within one week of its launch #1light1meal #10MillionMeals https://t.co/Mk3qSJDHe5

— ArabianBusiness.com (@ArabianBusiness) May 12, 2020
Thankful to have had the opportunity to be part of the nation's biggest community campaign to support those in need. #WorldTallestDonationBox #1Light1Meal #10MillionMeals pic.twitter.com/mSKHqSevLC

— McDonald's UAE (@McDonaldsUAE) May 11, 2020
Behind the scenes of the #10MillionMeals campaign, where volunteers and restaurants follow strict precautionary measure to prepare and distribute meals to people in need, with 4 million meals distributed so far.
MBRInitiatives pic.twitter.com/tOXFxNqBix

— Dubai | دبي (@DubaiTrends) May 12, 2020
This is brilliant, and everyone can afford at least one light bulb. https://t.co/sIiGpN5ath #Tallestdonationbox #BurjKhalifa #10millionmeals

— Nic Ridley (@NicRidley) May 6, 2020
#BurjKhalifa, which stands 2,717-ft high, looks scintillating during a light show to mark '#10MillionMeals' #Covid19 campaign, in #Dubai.
?: AFP pic.twitter.com/R63bZXQyjJ

— Hi Hyderabad (@HiHyderabad) May 12, 2020