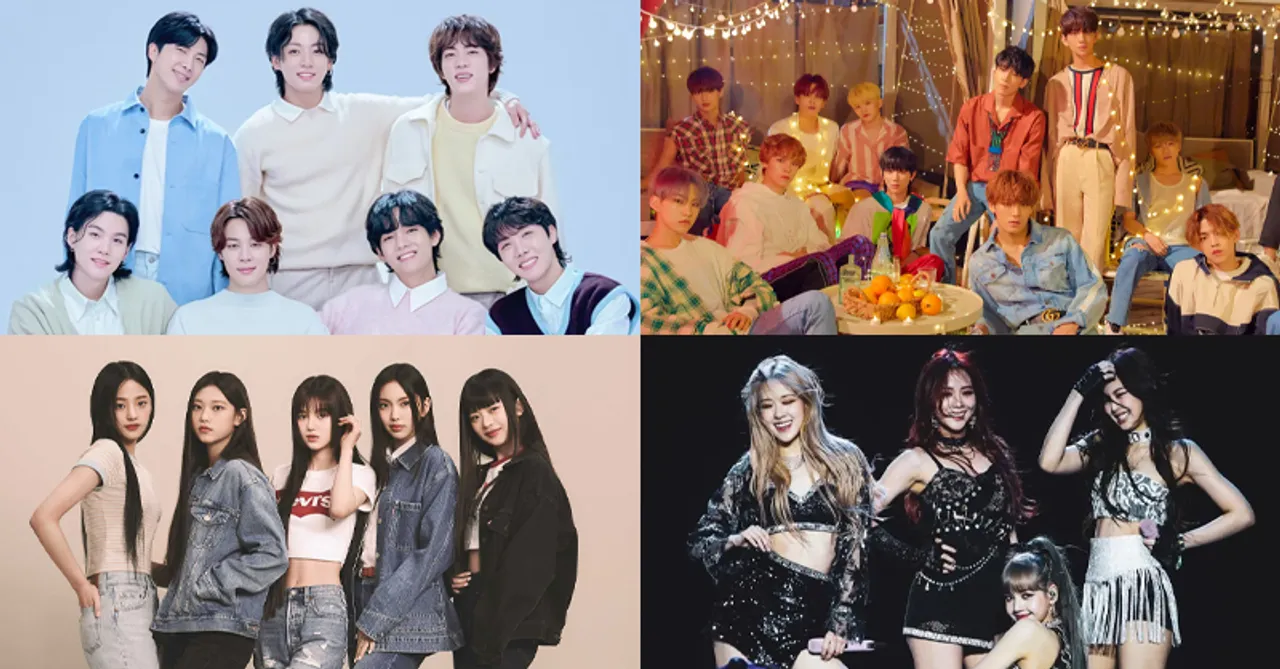 We asked some of our favorite K-influencers how K-Pop has changed their lives for the better and here's what they had to say!
Almost 3 years ago, during the 2020 pandemic, I started binging on K-dramas. It was exactly what I needed in my life at such an uncertain time. The pure love and the sheer light heartedness of the story made me forget about the turmoils of the outside world and gave me immense hope in love and humanity. Soon enough, one night, I accidentally stumbled upon K-pop as well and I feel like I was destined to know about K-pop or BTS to be precise, in particular that night because my life took a 360 degree turn and I've never looked back ever since. I was stuck in a bit of a slump during those two years. I really did not have the interest or will to get up and do something with my life. But once I started stanning BTS, they have unknowingly given me life lessons that will be etched in my heart forever. For instance, seeing them work so hard made me want to push myself and work harder everyday. BTS being a K-Pop group from Korea, making it to mainstream music and globally dominating the charts is inspiration enough for anyone to be ambitious, dreaming big and believing in yourself enough to know that you can achieve it. They have comforted me on days I've not felt my best. They've taught me that together we can do this, we can get through any obstacle because bad times don't last forever either.
I found a community of people who finally made me feel heard, seen, appreciated and loved. I might not know every single person from the BTS army out there but I do know that I share a common feeling with every single one of them. No matter what part of the world we're in. I am an introvert by nature but in the K-Pop world, I am always open to making new friends. In fact the more, the merrier. We're a community of people from all ages and genders and we are built from love and positivity. As K-pop fans we've often faced prejudice about stanning a genre that's alien to many. From unsolicited comments about their sexuality, racist comments on how they look to mansplaining what masculinity is, we've heard it all and while it's been quite a hurtful journey, we've learnt to filter it out as white noise and focus on the positives. I could be having the worst day ever and then Jungkook would come live, spend hours with us talking, doing his daily chores and make me feel like no matter what, I'll always have a best friend to fall back on.
Because of them being a constant emotional support for me, it has really helped me and many others break free from the constant trolling and stand up for myself. I'm a lot more confident in general now and it's made me fall in love with life again. K-Pop fandoms have many a times contributed to charities, be it donating one million dollars to Black Lives Matter, filtering out all the hate comments against BLM by replying to them with cute K-Pop group gifs, or when Indian BTS fans here planted 500 trees. I mean It's literally making the world a better place to live in. Most K-pop fandoms also have this tradition where when we meet at events or for concerts we exchange free gifts or photocards with each other. I mean, how beautiful is that? A lot of us know how to speak in Korean, and I feel learning a new language always opens doors to so many new opportunities out there and it indeed has helped many grab job opportunities around the world. Most K-pop groups stand by the moral of loving yourself and speaking your truth which leaves so many of us feeling inspired, motivated and helps us accept ourselves the way we are. This is why it never feels like a one-sided relationship. Yes we're a world of our own but we're a world of misfits who are now aware of wanting the best for themselves. A world where we are free to express ourselves.
Shedding light on a similar feeling, Mansi Arora, a K-influencer who currently resides in Seoul and makes content around Korean culture and her experiences there, shares her thoughts on how K-Pop has played a significant role in her life. "K-pop has become an integral part of my life, and it never fails to ignite a fire within me. When I immerse myself in the world of K-pop, I feel liberated, as if the weight of the world has been lifted off my shoulders. The music resonates with my soul, transporting me to a realm where my worries dissolve. K-pop has also given me a sense of belonging. The thriving community of fellow fans, bound by a shared love for this genre, empowers me to express myself without judgment. Connecting with others who understand the emotions and experiences that K-pop invokes creates an unbreakable bond, transcending countries and cultures."
Shivani Singh aka Indian Unnie, also a K-influencer who lives in Seoul, beautifully blends Indian and Korean culture through her content. Here's what she had to say when we asked her how K-Pop has made her feel liberated. "K-pop has made me more culturally aware and appreciate that there are many different cultures, traditions and practices in this world. Not everything revolves around my country. I realized that the lyrics in K-pop tend to be transparent and about real life issues and that music truly has no language. Now that I live in Korea, I have also understood that no country is perfect. While I love and appreciate Korean culture, it has also opened my eyes to the unrealistic beauty standards that it can set sometimes. It has definitely widened my sense of what's right and wrong for me as well."
If you too are a K-pop fan, how has it changed your life for the better? Share your story with us in the comments below!
For more binge-centric content and reviews, follow us on @socialketchupbinge.