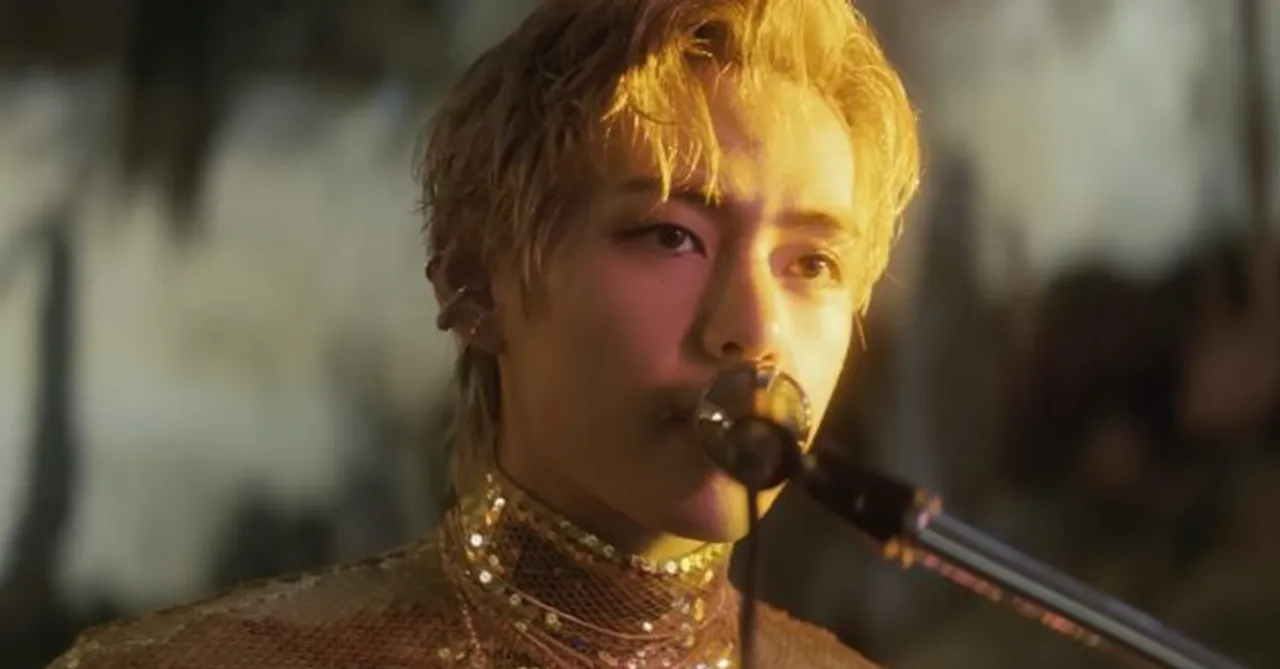 With a subtle yet impactful music video and an old school retro vibe, Love Me Again by V shows us his classy opening song from his upcoming solo album Layover!
Chapter 2 has been a rollercoaster ride of solo albums that brought out every member's true personality out. From Jin's The Astronaut to Jungkook's Seven, the solo albums have reached an insane amount of success and appreciation from all around the world. The only member now left was Kim Taehyung aka V. Seems like Bighit was saving the best for the last as not only was his album announced like two days ago, his first music video was already released last night, all before we could process any of it. The first song from his album Layover is called 'Love Me Again' and we cannot stop watching the video on loop. Bighit described it as a light and captivating R&B track that'll linger in our minds for a long time. Love Me Again by V highlights his signature baritones and we couldn't agree with this description more! It totally does give us that deep soulful voice of his that we have loved and missed for so long. The song feels like it would comfort us on days we're not feeling our best, just as most of his songs do.
"If you regret this, let me know." "I wish you could love me again, no I don't want nobody else." "Are you okay if I'm with somebody else" "I think about you all the time, where are you, who you're with." If you have ever missed an ex, the lyrics will hit you hard and how. He clearly describes how he yearns for love and the turmoil he feels inside while going through a heartache and missing a loved one. The music video has no storyline like how BTS music videos usually have. It's just him simply singing, almost as if you're sitting at one of those jazz bars he loves and he is singing for you. Yet you can see it all in his eyes. He feels what he is singing. To add to that, he shines in a bright golden sequin turtleneck and then transitions to a red sleeves sequin t-shirt and it completely matches the vibes of the song. 
All 5 songs in his upcoming album have music videos and we cannot wait to see what each song means and what kind of message he is trying to convey through his solo album. Ever since the music video was released last night, social media has been filled with ecstatic reactions from his fans.
Check out their reactions!
Have you watched the music video yet? Let us know your thoughts in the comments below!
For more binge-centric content and reviews, follow us on @socialketchupbinge.