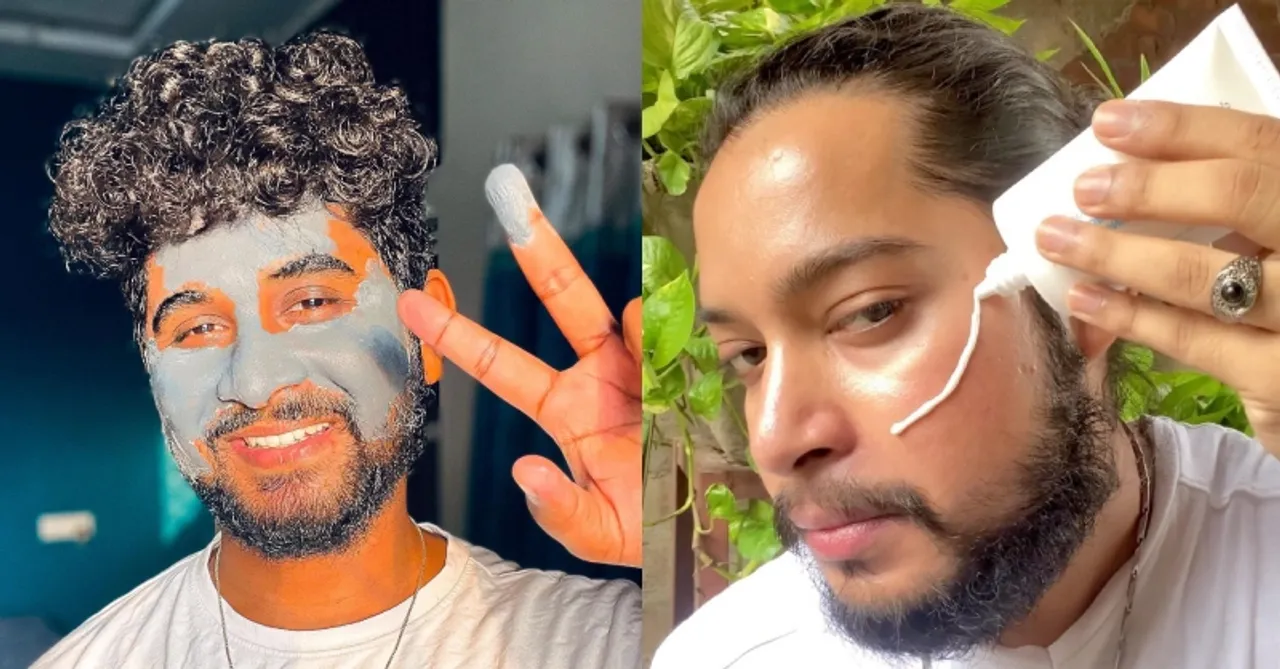 Gone are the days when using soap was the only skincare product. The new clean guy aesthetic has changed the game for men.
The world we live in is all about looking for trends as a way of life. Anything that becomes a popular trend will end up becoming a part of our routine. Whether we can actually follow them or not depends on how dedicated or free we are to actually go through with it. All the time we spend not following a trend is the time we are lying down in bed with chips, drinks and multiple blankets watching influencers share their self-care routine. Watch someone enjoying their healthy drinks, using expensive brands to maintain their daily activity is part of our guilty pleasure.
One can only hope to have a systematic routine. Considering how we fail at having one in our lives, we resort to enjoying them online. Hence, watching influencers sharing their 'things I do in a day' or 'my makeup routine' becomes our entertainment. Skincare was always considered a breather that not everybody followed. Not to forget the feminine tag that was always attached to it. But thanks to the internet, we now know it has changed. Clean guy aesthetic is a thing now and men are taking it up as a challenge to join in and give skincare a chance.
Men don't just wash their faces with water, do an aggressive scrub and then call it skincare. They have progressed and added at least 2 products to their daily routine. They now know what exfoliating means and how important it is to moisturize, and we stan that. These influencers are showing us just how important it is to delve into the work of creams and masks so men can experience true relaxation too.
Follow these influencers for such content!
Are you a fan of the new clean aesthetics too? Tell us in the comments below!
For more creator-related content follow us at @socialketchup