Content creators join the Netflix family with its new reality show Social Currency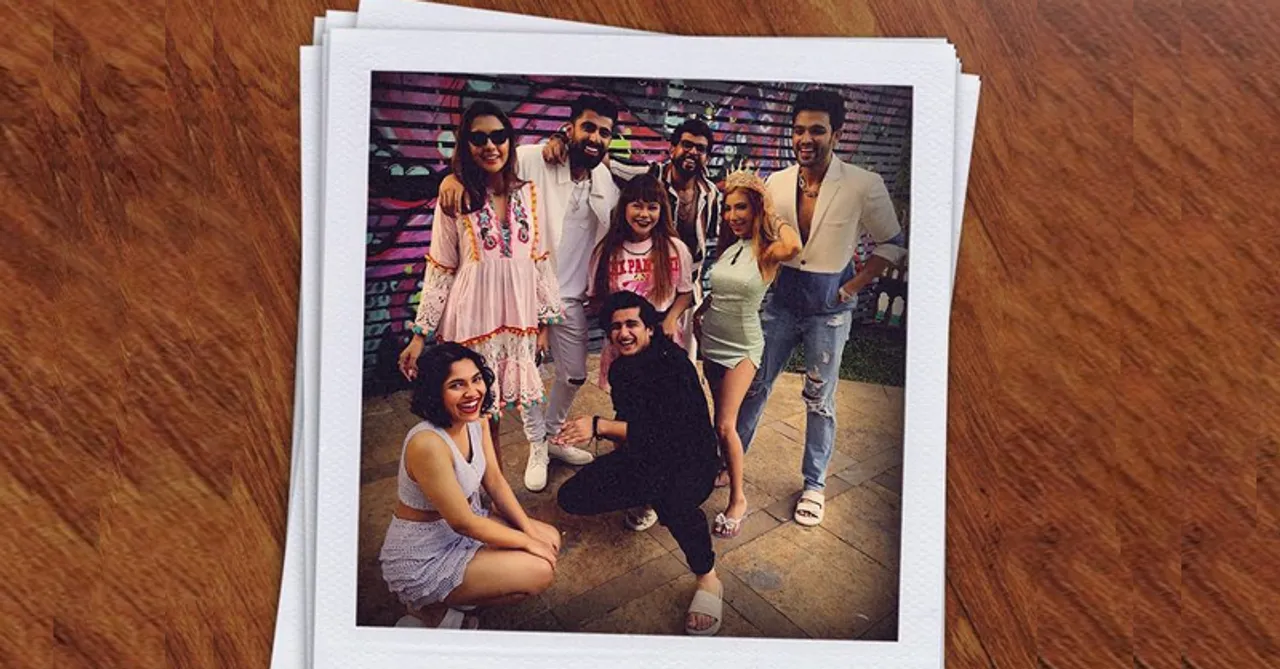 From Parth Samthaan, Bhavin Bhanushali to Sakshi Chopra, eight content creators join Netflix's new experimental reality show Social Currency.
What is more real yet unrealistically entertaining than social media? Reality shows! And Netflix has decided to spice up it's content with a new reality show featuring some of Internet's most famous and favourite influencers. A show, Social Currency, that takes us through the lives of these influencers but outside of social media. In a day and age where content creators are slowly becoming their own kind of celebrities with the 15-30 sec stories they share, it would be interesting to see what they are like when they are not online.
The show titled Social Currency will see eight Indian social media celebrities spend 21 days together without doing what they do best, be on social media. Creators Vagmita Singh, Sakshi Chopra, Ruhi Singh, Mridul Madhok, Parth Samthaan, Bhavin Bhanushali, Aakash Mehta, and Roshni Rai, will be made to show who they are without their verified social media handles, followings and smartphones while their share their Social Currency villa experience with their fans. The show will test their influence outside of their digital presence and give them a chance to prove if they are liked on and off their digital world.
Directed by Sagar More under SOL Productions, the show is created by Fazila Allana, Kamna Nirula Menezes, Chad Greulach, Sanvari Nair, Meghana Badola. Social Currency will start streaming on Netflix from June 22, 2023.
With the audience being bombarded with content 24 x 7 and having to watch these creators whenever we want to, social media has gradually painted an image that we believe to be true. But these creators are their own individuals outside of their social media fame, and with Social Currency and the show's format to give the audience a different angle to their lives, it would be interesting to see if their fans would be willing to watch them in a new light.
Are you looking forward to this new collab? Let us know in the comments below.
For more content creator-related news, follow us on @socialketchup