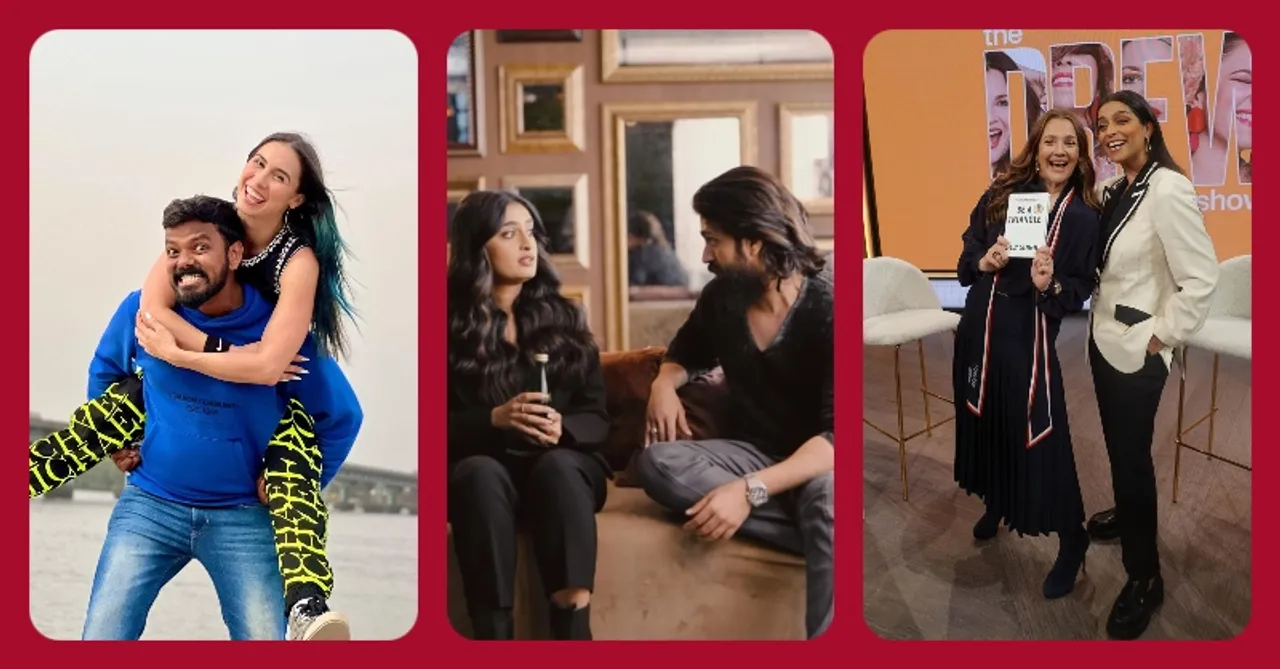 Check out this week's what happened in our creators' world as fans got to see some surprise collaborations while others celebrated new beginnings.
It was an eventful time on social media over the weekend as fans got to witness a lot of exciting posts on Instagram. The creators' world saw many of our favourite creators and influencers collaborate with others. We also saw some start something new for their followers. Like every other week, we made a list of all things amazing that happened on social media.
Niharika Nm is making it big. We love her content for the crazy, rant videos that she shares on Instagram and the creator collaborated with Rocking Star Yash prior to the release of KGF 2. In the video, the 25-year-old Indian digital content creator, Niharika NM and actor, Yash indulge in the famous dialogue from the KGF 2 movie "Violence. Violence. Violence. I don't like it, I avoid it, but Violence likes me!" leaving their global fan following speechless.
In another collaboration, Creator and author, Lilly Singh made Drew Barrymore dance to the Bollywood song 'Chura Ke Dil Mera.' Lauren Gottlieb who is in India has been spending her time collaborating with creators. But her collaboration with the Ourange Juice gang had everyone excited and fans were not disappointed. We saw Karan Sonawane and her make a comic-dance video that reached a million views within 4 hours.
Fashion influencer Neelakshi started her new series called 'Style over Size' and shared the first video with Nupur Munot. The series is about styling the same outfit on bodies of different shapes and sizes. Fans have been trying to keep up with Kritika Khurana, who is soon to be wed, and more details on her wedding. While she has been sharing pictures from each ceremony, fans were super stoked when she shared her wedding doddle invite.
Check out what happened over the weekend!
Which collaboration did you enjoy the most? Let us know in the comments below.