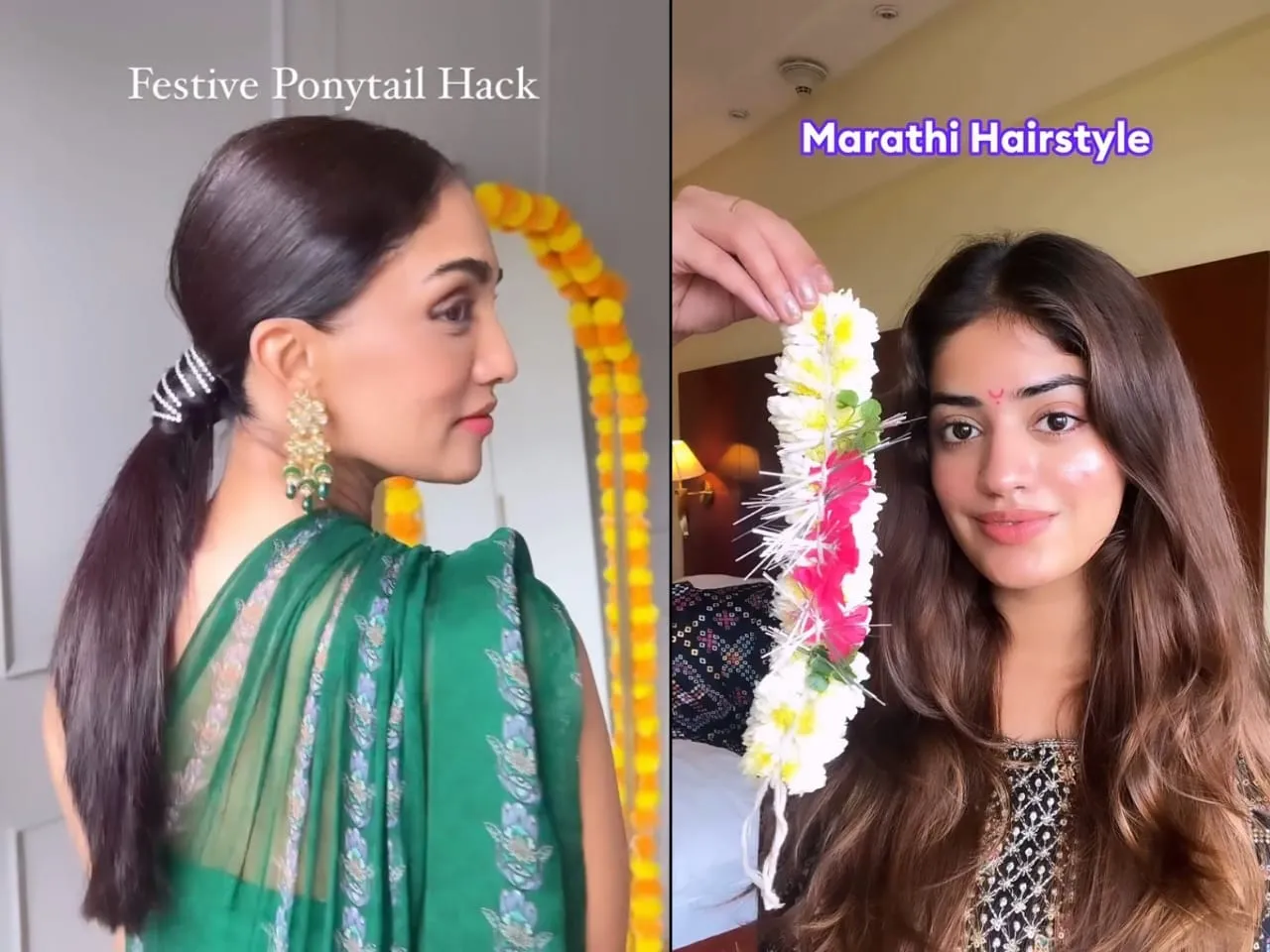 Ganesh Chaturthi is around the corner and what could be better than dressing up in the most extravagant manner on such an occasion? Here are some festive hairstyles that you might like  
It's that time of the year when we are excited to welcome Bappa into our homes while everything around us is wrapped in vibrant and joyous vibes. It becomes all about looking after their special guest, coming together with loved ones, and embracing our rich culture. As families come together to celebrate and bask in the atmosphere of fervor and festivity, it's also another reason for everyone to dress up. We see people all around us in splendid attire and adorning themselves with the best outfits and intricate jewelry. 
People often like to wear vibrant sarees or lehengas, complemented by ornate accessories that add to the grandeur. They are not afraid to experiment with their hairstyles by crafting intricate braids, floral arrangements, or even donning headpieces. If you're celebrating Ganesh Chaturthi, you too must be planning to look your best, but your outfit is incomplete without a perfect hairstyle to go with it. Whether you are opting to do something simple and sober and want to go one step ahead with those heavy and beautiful buns, the list we have curated here might have something for everyone. 
Also Read: My Friend Ganesha might've received criticism but it's the only Bollywood movie that helped me understand the importance of the festival!
Scroll down and find the right hairstyle for you!
What are you most looking forward to Ganesh Chaturthi? Share them with us in the comments below.
For more creator and beauty-centric content, follow us @socialketchup