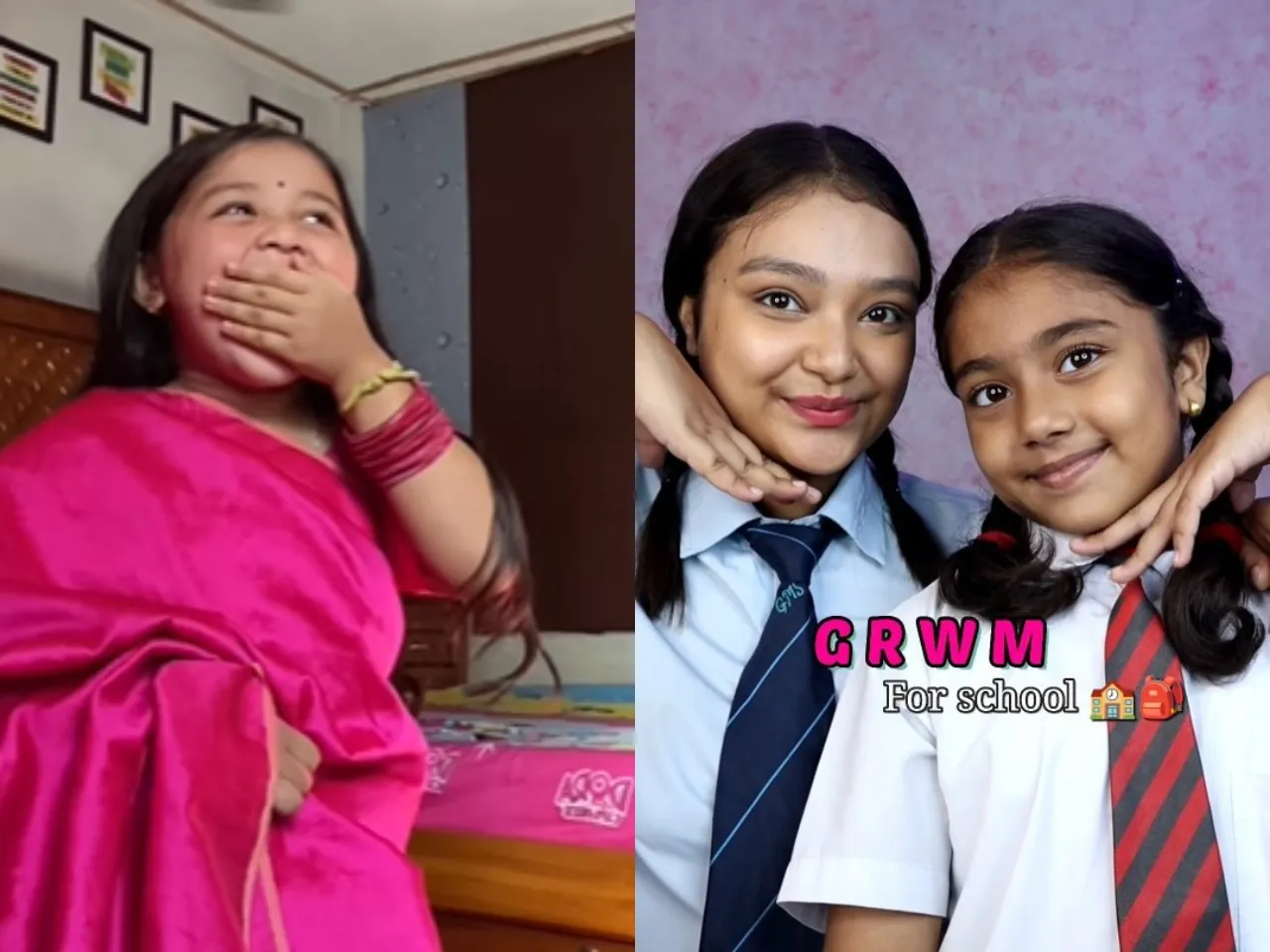 From getting ready to go to school to vlogging their small adventures, kids on social media are living their lives while jumping on trends!
We have all heard that kids often do things that they learn from adults, and we also know that it is true. Kids are the most curious humans in their exploring phase, where everything fascinates them. But if there is something they seem to fit right in, it's social media. While we see our moms and dads struggling to leave that one flower emoji comment on their friend's post, kids these days manage to make a career out of it. Content creation comes without any age limit and is the perfect place for them to start. The constant exposure to the 'scrolling culture' causes kids to develop this innate need to be like the people they see online. It's not surprising anymore to see a child go, 'Hello guys, welcome back to my channel' or 'Like and subscribe', when they see a camera pointed at them.
The easy access to a phone makes it possible for them to live their social media star dream. Shankaran Vlogs is one example of what could be. The kid who shared his first vlog during lockdown, when content creation saw a rise in popularity and something everyone was exposed to all the time, has over 7 million subscribers today. His first video was a hilarious take on vlogging him washing his underwear that seemed to be a hit among online viewers. He has since been part of primetime shows, appeared at events, and is a popular child vlogger in Kerala.
Also Read: 9 characters who taught us to keep our inner child alive!
Vlogging is not just something that kids have been trying their hand at. One can't ignore the transition and GRWM (Get ready with me) videos that are taking a storm among kids nowadays. They are doing their best to copy the ones they have seen online and share their own version of it. Who would have thought going to school would be fun? Apparently, these kids have managed to make GRWM to School videos.
It also would be a crime to not appreciate the dedication they have to try AND nail outfit transitions with finesse. Even at this age, they seem to know the business without leaving their cuteness factor behind.
Meanwhile, we also have kids just being themselves sharing videos of what we all did as kids. We have all had our fair share of acting like our teacher, mother, PT teacher etc. It gave us a sense of happiness to know we could write on blackboards, and yell at kids for not doing their homework, all the while wrapping mom's dupatta like a saree. It's what makes us giggle while reminiscing about our childhood memories. Although most of us had little to no valuable lessons to share, these kids actually are helping adults learn something new. Be it pronouncing a word correctly or cooking a dish.
With social media becoming part of lives and kids growing up around it, it should not be a revelation to see these kids be stars online, but it definitely comes with its own pros and cons. Despite all the negatives that exists in the online world, watching these kids be themselves makes us want to live a little.
Happy Children's Day!