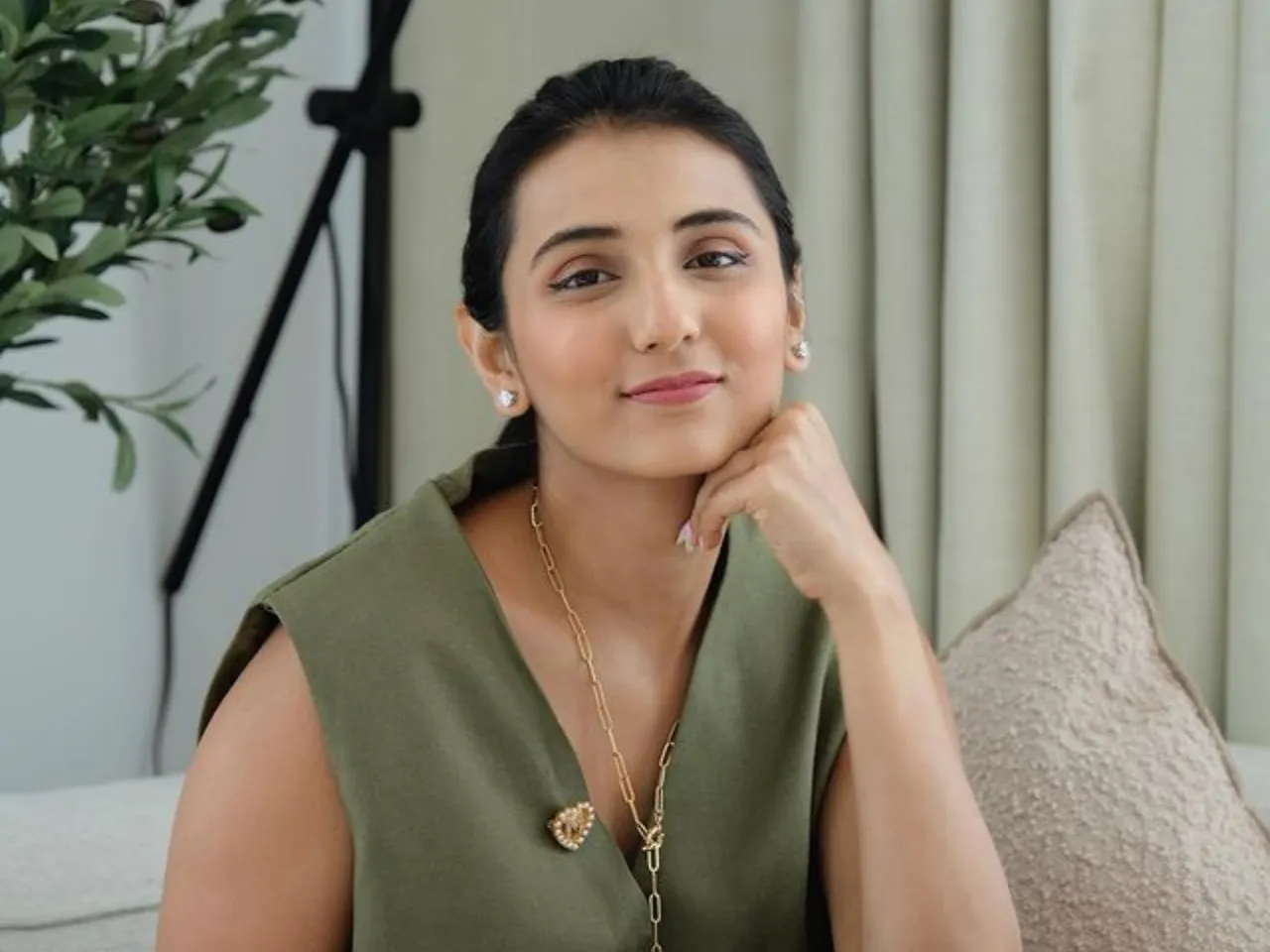 Content creator and entrepreneur Masoom Minawala Mehta was under fire recently for one of her now-deleted videos in response to Gary Janetti's post. Here's what happened before and after!
Masoom Minawala is known in the creator community for her years of work in talking about fashion, luxury, and homegrown brands. While she has been a known face on the internet for a long time, she was recently dragged online for one of the posts she shared. The said video, which was later deleted by the influencer, was her response to Gary Janetti, who criticized influencers. Gary is a well-known TV writer and producer who is also known for his hilarious and creative posts on Instagram. Recently, he shared a post that read, "One day you'll tell your grandchildren you were an influencer and they'll be like 'Oh so you never did anything." While many found it funny, Masoom Minawala didn't and decided to make a video as a reply to it. 
She decided to lay down points talking about why this hurt her and many in her community. Talking as an advocate for the community, she talked about why she felt like the comments were wrong. Masoom started off the video by rephrasing the comment as "One day you'll tell your grandchildren you were an influencer and they'll be like wow dadi so you had the vision so many years ago to actually share your opinions and views…'  People are left discussing her comment, calling her out for mentioning that influencers 'change and impact lives.' They are of the opinion that it was a plea for validation for all the content they share online, all the while helping serve capitalism through their collaborations. Netizens went on to discuss how they find the job of an influencer to be easy compared to any other profession. All they could talk about was the buying behavior that increased in the audience because influencers constantly talked about the next thing that needed to be purchased.
Also Read: The sudden birth, death, and extremities of Twitter's 'micro trends'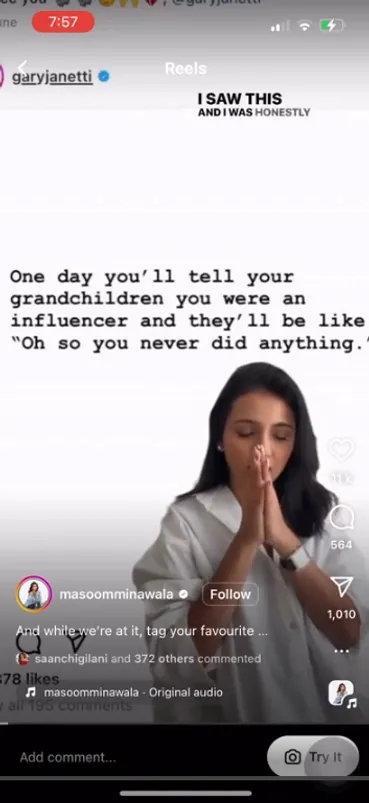 Masoom went on to delete the post after receiving a lot of negative comments. Even after her taking down the post, people haven't stopped talking about the same, using different platforms to share their opinions. 
In a story, Masoom clarified her statement and apologized to her audience for hurting their sentiments. 
Masoom's post is just the tip of the iceberg of a conversation that leaves the netizens in split. As the internet continues debating the positives and negatives of being an influencer, everyone is left with more questions about who is in the wrong here. Was Masoom wrong in defending her profession? Or are netizens right to say that the job of an influencer is to promote capitalism through their collaborations? 
The fact that content creators do put in time and effort for the content they create remains true, and reducing the profession to doing nothing or only doing brand associations will be incorrect. Remember, we are talking about a profession that is on an exponential growth curve. While being a content creator comes with its perks of liberty, flexibility, fame, and a lot more, the big question is - do people still consider it as an easy job that isn't even considered as work? Or is it just netizens overanalyzing yet another post? We leave that for you to think over! 
Here's what Netizen's had to say!
thank god diamond heiress, luxury influencer, wife of a diamond merchant masoom minawala who won't pay her interns deleted her advocate of influencer community reel 🙏🙏🙏 i dislike her so much

— s. 🕊️ (@godsfavvchild) September 9, 2023
Masoom Minawala vs Gary Janetti is the weekend drama I'm craving!

— Anika (@anika_gupta) September 7, 2023
I am an influencer but I still let lessors have some fun at my expense because at the end of the day, it is *I* who won. THAT'S the influencer the audience wants and not some self righteous snooty masoom minawala thinking she's gandhi

— Miss Mary (@WastedHoe) September 8, 2023
Like Masoom Minawala girl you're a millionaire and you're not stuck at some soul sucking desk job. NOW YOU WANT A PADMA SHRI TOO?!?

— Miss Mary (@WastedHoe) September 8, 2023
Yeah, people change lives through online content. They are called writers, poets and journalists (amongst other legit professionals)

— Ridhit Sharma (@ridhitshawarma) September 8, 2023