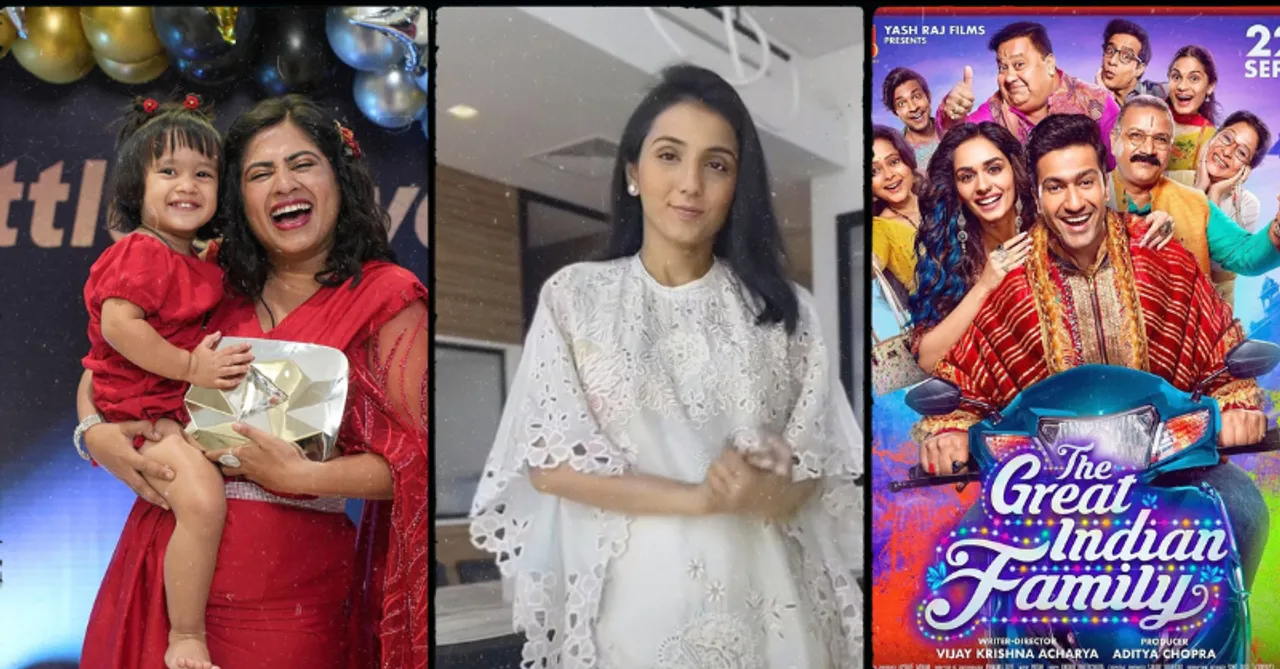 This week was all about making exciting announcements and celebrating achievements for our favorite creators and this weekly roundup covers it all.
What's the next option after spending hours on social media? Definitely movies, and I guess digital creators are shining there too. Kusha Kapila is going to be seen on the big screen in Sukhee which stars Shilpa Shetty in the lead role. The excitement to watch The Great Indian Family releasing on September 22 is also high as we'll get to see Shristi Dixit making her Bollywood debut with it. Mayur Jumani's first independent video, Dhoondta Fira was released on August 24 and is a perfect combination of beautiful lyrics and his voice and has everyone talking about it.
It was also an inspirational week as many creators shared their personal achievements with their friends online. Shivani Kapila received a diamond play button from YouTube and became the first female creator from Gujarat to achieve this milestone. Raj Grover crossed the milestone of 10 Million subscribers on YouTube and Janhvi Singh received the Swadesh Samman Award at Vigyaan Bahwan. 
Here's what happened over this week!
For more entertainment, follow us on @socialketchup