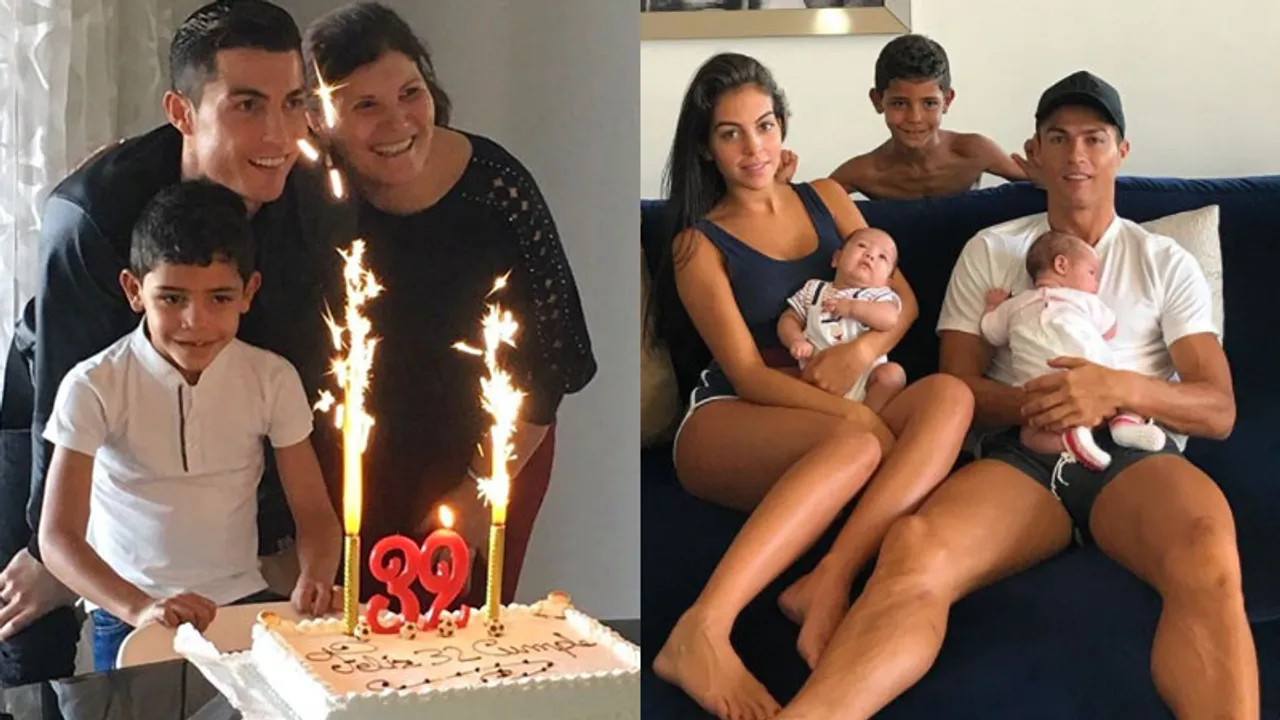 Cristiano Ronaldo, the skinny little boy from Madeira, Portugal who made himself a household name is the pinup boy for atheleticism, footballing prowess, and hotness! But one aspect of his is often overlooked, Cristiano Ronaldo and his family.
The mere mention of his name evokes so many responses, positive, negative but never indifferent. He is not only one of the most successful, highly paid and praised footballers in the world, he is also a great businessman, a charitable darling and a loving son and father. Cristiano Ronaldo and his family are inseparable, much like the ball that comes off his feet and the back of the opponent's goal net.
Adorably close with his mother, Cristiano is also a doting father, first to his one and only son, and now, to an enviously cute brood of FOUR! Cristiano Ronaldo and his family, oh wait, his ever expanding family are all over the Real Madrid talisman's Instagram account.
As the Portuguese superstar turns 33 today, let us view some of the most adorable and endearing pictures of Cristiano Ronaldo and his family, the driving force behind the footballer's rise to the top!
Happy Birthday Ronaldo - you're a rock star!