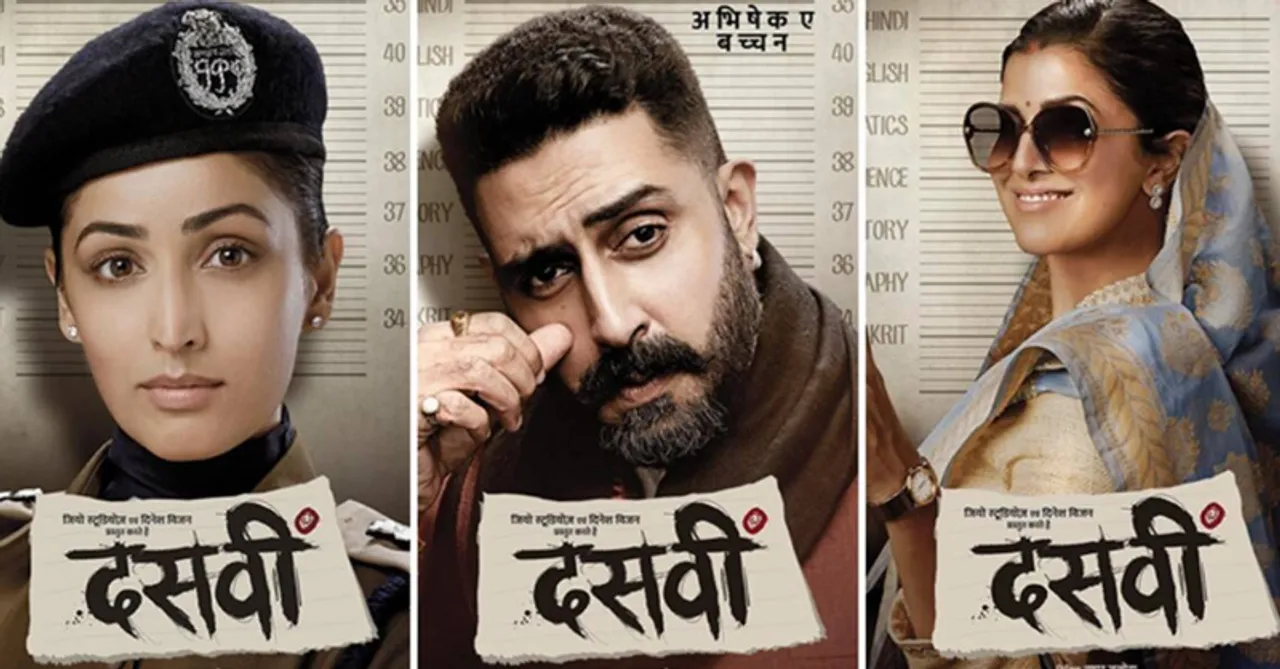 Starring Abhishek, Yami, and Nimrat in pivotal roles, debutante Tushar Jalota's Dasvi releases on Netflix and Jio Cinemas on April 7.
We have heard time and again that age is just a number especially when it comes to education. But how many people actually see it through and complete their education at an old age? Tushar Jalota's Dasvi starring Abhishek Bachchan, Yami Gautam, and Nimrat Kaur in pivotal roles through its social comedy focuses on this aspect. Abhishek as Ganga Ram Chaudhary is an illiterate and corrupt Jat politician. And when he gets jailed, he decides to use his time to study and pass the 10th-grade examinations. And in this endeavor, Yami Gautam as an IPS officer tries to help him while Nimrat Kaur as his wife is enjoying the political gaddi her husband left behind when going to jail.
According to the trailer, Ganga Ram Chaudhary (Abhishek Bachchan) gets arrested and constantly gets called illiterate, especially by the IPS officer (Yami Gautam). While in the outside world Ganga's wife Nimrat Kaur has taken his place in politics and slowly starts to fall in love with her gaddi. Now things start getting comical and unraveling when passing the 10th board seems like a heavy task for a person like Ganga. The film is a social comedy that uses comedy as its armor to talk about an issue of a Jat illiterate politician completing his studies even when he's in prison.
It's written by a team comprising Ritesh Shah, Suresh Nair, and Sandeep Leyzell. And is directed by Tushar Jalota which will also mark his debut. The film is presented by Jio Studios and Dinesh Vijan and produced by Dinesh Vijan and Bake My Cake Films. Dasvi is all set to be streaming on Jio Cinema and Netflix from April 7.
For more entertainment content follow us @socialketchupbinge