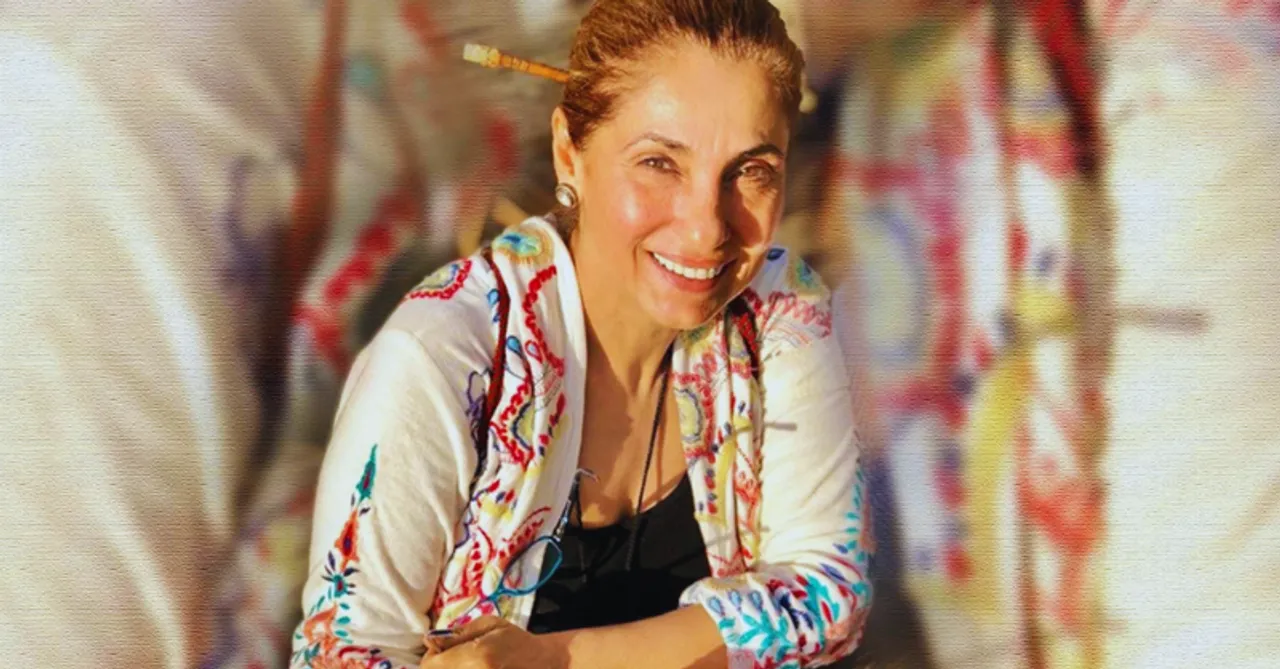 Dimple Kapadia is living proof that age is just a number when it comes to doing what you absolutely love. Whether it is action or being a mom, as an actor she aces it all!
The first time we saw Dimple Kapadia was as a young girl in Bobby (1973) who falls in love with Rishi Kapoor in a whirlwind of forbidden romance. She's seen fighting for her love and ever since then she's always picked characters that tend to stand out. Today, even in her 60's, she's making a statement with her choice of roles. She did leave the world of acting in 1973 after she married Rajesh Khanna but couldn't stay away for too long. After 13 years of marriage and then parting ways with her husband, she made a comeback and since then, there hasn't been any looking back for her.
Kapadia has always been the person who has chosen roles that are strong even when they are in the background - case in point,Tara, the divorced-and-vulnerable mother in Dil Chahta Hai (2001). With this one, she set a standard for herself that the world wasn't aware of at that point. Even when she played a mom onscreen, she was nothing like your typical mother in a Bollywood film. She made it pretty clear with films like Finding Fanny, Cocktail, Luck By Chance, Being Cyrus, and many more that you can't box her in.
Her filmography is long and full of roles that received many accolades and appreciation from everyone. And if her recent adventures with Pathaan, Saas Bahu Aur Flamingo, and Tenet are any proof, she is just getting started. The 1980s generation knew and saw her as a rebel and today's generation also sees her just like that.
Check out her recent roles that not only made her popular in today's time but are proof that age is just a number after all!
Pathaan - Nandini Grewal
As the chief head of JOCR, an ex-RAW senior officer and SRK's boss, she balanced being a badass boss with being a patriot.
Tu Jhooti Main Makkar - Renu
As a Punjabi mom who still slaps her middle age son right across his face whether in front of his wife or his family, she has to be the truest, most funniest representation of a mother.
Tenet - Priya
As an Indian businesswoman who turned out to be the villain of the entire film (who no one saw coming), she left the director, Christopher Nolan, the lead, John David as well as the audience completely balled by her performance.
A Thursday - Prime Minister
With her limited screen time as a prime minister who is stuck between succumbing to the demands of Yami Gautam as a criminal while also understanding what she is doing and why as a woman, Kapadia steals the show away with just one dialogue.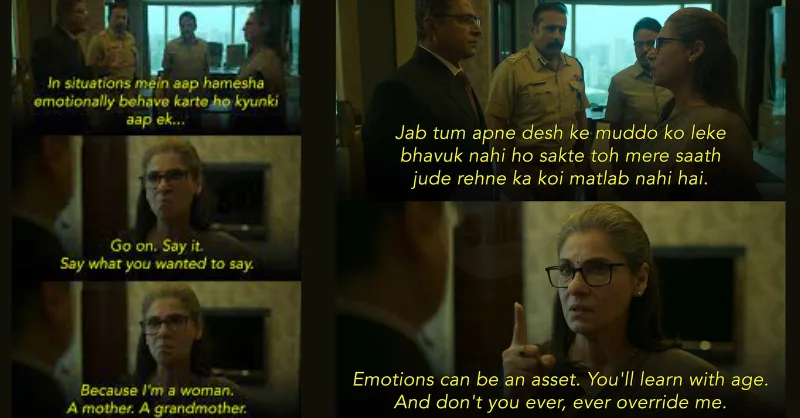 Saas Bhau Aaur Flamingo - Rani Baa
Even though this is not her debut in OTT as she played a dhansu role in Tandav too, as Rani Baa, the owner of a massive drug cartel, a domineering mother and mother-in-law who carries out action stunts left right, and centre, her excellence of power and ease with her role blows you over completely.
Happy birthday, Dimple Kapadia! Hope it's the best one!
For more entertainment, follow us on @socialketchupbinge