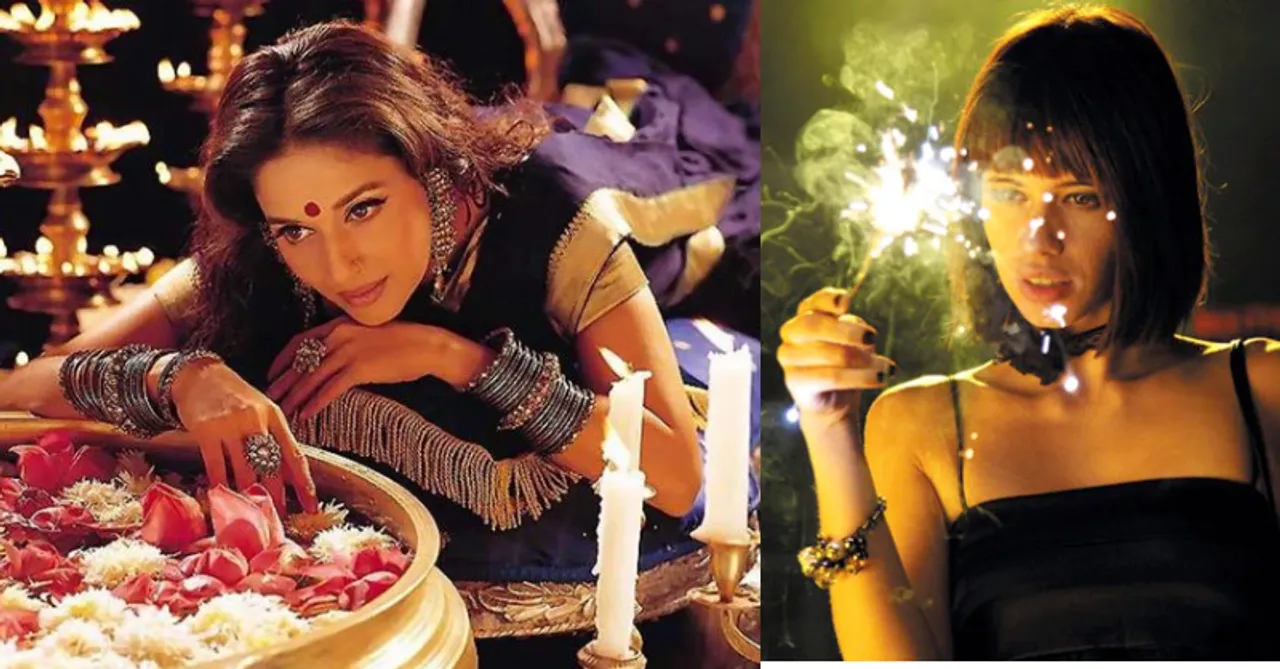 This Diwali put some kohl in your eyes and tighten up your dresses because these Diwali parties and game ideas ft. Bollywood is all the drama you need!
Often, Diwali just means getting ready in our best Indian attires and for that, we do tend to take inspiration from Bollywood. But what about Diwali parties and games? Why not look towards our over-the-top dramatic friend to give us Diwali parties and game ideas? From playing passing the parcel from Hum Aapke Hai Kaun to spinning the bottle in Kapoor and Sons and Bollywood theme parties, these party and game ideas are sure to cure your craving for a dramatic flair and make you stand apart.
Who says that passing the parcel or Antakshiri is a game too old school? Are 'Spinning the bottle' or 'Never have I ever' not games for Indian festivals? Have you ever tried to give them a Bollywood twist? Bollywood is just such a big part of our lives as Indians that there's no way that it can make our festivals, dull and boring! So here are some Bollywood-inspired Diwali parties and game ideas to make your Diwali just as dramatic as it is bright!
Check out some of these game ideas!
Hum Aapke Hai Kaun - Passing the Parcel
Inspired by the film, you can play this one with family as they do because this is one thing that never gets too old!
Kapoor and Sons - Spin the Bottle
Either this can be played with friends exactly how it's played in the film or infused with a Bollywood twist like two truths and one lie about a film or fave actor. So when the bottle stops, the person has to say these things and other people have to guess.!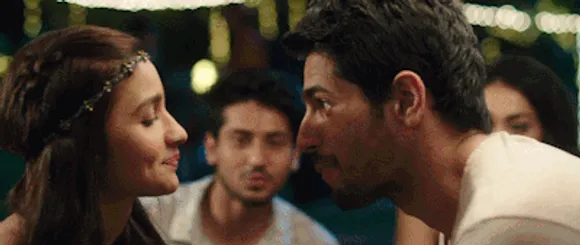 Yeh Jawani Hai Deewani - Never I Have Ever
Same way, either play it like it's played in the film or infuse it with a Bollywood flair by adding scenes/ scenarios from films that you have done or not done!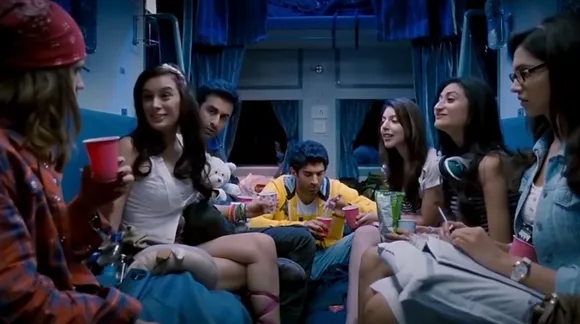 Ludo - Ludo
Now a board game can be boring but once bets are involved the stakes are higher and so is the adrenaline rush. But if money is something that you don't want to involve then how about bringing the board game into reality just like in the film? Divide yourself among the four colors and one person as the dice keep giving different puzzles to solve to reach the final prize. How about that?
Old-school films - Antakshri
Even though this one is inspired by many old-school films, this is one game that never gets old and if you want to give a modern twist then, how about including raps?
Dumb charades via dialogues
Dumb charades are something that each of us have played one too many times in our lives but how about giving each other Bollywood dialogues to enact and guess instead of giving films we wouldn't know of? Isn't that more fun?
Guess the movie via Pictionary/ Complete the Lyrics
Instead of guessing the film through Dumb charades, how about guessing them while drawing some clues or including a game of completing the lyrics of the most unheard songs or a part that's usually not sung often?
Musical Chairs/ Freeze Dance
Yes sure, musical chairs are what children play but it's so fun even when adults play it or convert it to freeze dance where you dance to the craziest of Bollywood songs and freeze at the most unusual part and whoever unfreezes first is out.
Check out these party ideas
Aisha - Qawali or mehfil night
If you're not looking for anything too dramatic, then go for a swift sufiyana night with a mehfil that is decorated with Qawali's and more!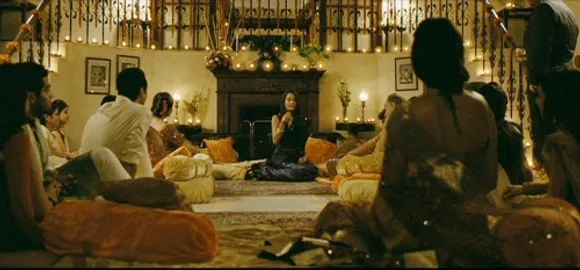 Foods and drinks based on Bollywood movies
All the food and drinks that your serve during the night could have Bollywood-inspired twisty names!
Bollywood costume theme party
Make your party a Bollywood theme one where you pick any era that you love the most, and from decor to everybody's costumes could be inspired by that!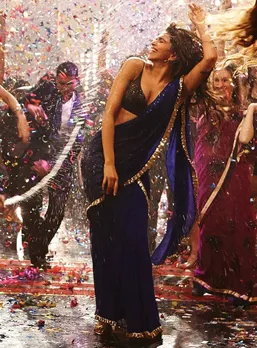 Dramatic lights with Bollywood music playing out loud
Inspired by period Bollywood films, you could opt for extra large dramatic lighting all around for dramatic effect with a good music system for playing Bollywood songs out loud!
Decor's color with the film's colors
You can pick any of your favorite films and match your decor with the color tonalities of that film or keep that as the theme for the entire party!
Create a photo booth with a Bollywood theme
A photo booth is always a fun idea where you can keep a thousand small props inspired by Bollywood that people can play with!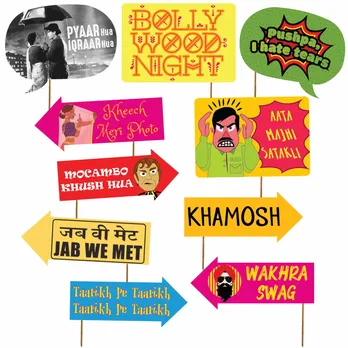 Karaoke party with Bollywood songs
Bollywood songs are equal if not a larger part of our lives as a film fanatic country so a Karaoke party with Bollywood songs is the best!
For more entertainment content follow us @socialketchupbinge