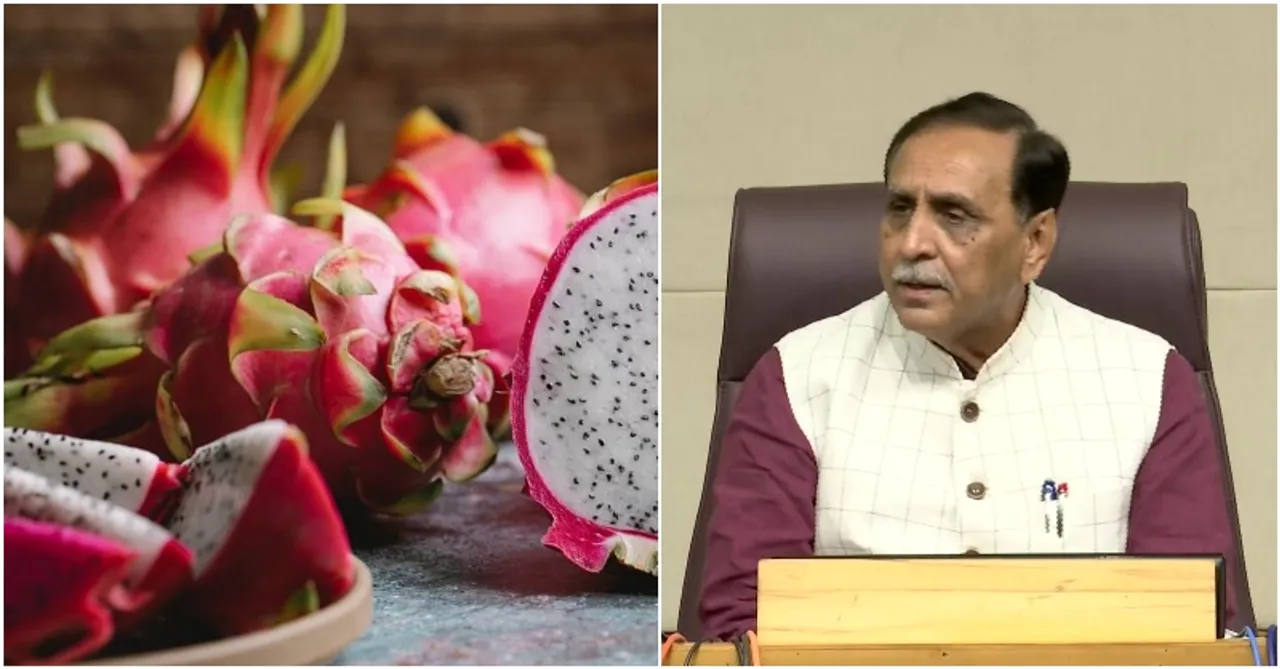 The State government has decided to renamed Dragon fruit as Kamalam. Twitterati posted their funny reactions while sharing their concern for other fruit names.
Astonishing things are happening around the world every second and while some may impress you, others will have you asking, "Why?!". And this news is certainly one that demands the latter reaction. You probably already know what Dragon fruit and if you don't, it's a tropical fruit that is known for the peculiar way it looks and tastes. It has been gaining popularity in recent years with people loving the fruit for its nutritional value. And this very fruit is causing has stirred us quite the tweetstorm online. Well, there's nothing about the fruit itself but the State government's decision to rename it to Kamalam, that's got everyone sharing their hilarious take on this while also expressing concern over the other fruits.
The fruit has a significant level of vitamin C, vitamins and minerals that helps in fighting chronic disease by boosting the immune system. A lot of farmers in Bhuj, Gandhidham and Mandvi areas are cultivating the fruit in large numbers following its growing popularity. According to Gujarat Chief Minister Vijay Rupani, the name was decided because the outer shape of the fruit resembles a lotus. He also added they had to change it because the name Dragon fruit was associated with China. Following the announcement, people on Twitter have been left speechless with them trying to make a sense out of it. They posted their funny reactions while sharing their concern for other fruits, especially a banana.
Check out these reactions:
Historic changes made by this Govt 🤣🤣🤣

— Daaktarni 💉 (@DrVW30) January 20, 2021
— karanbir singh (@karanbirtinna) January 20, 2021
— Too Much Democracy (@L0ST_IN_CINEMA) January 19, 2021
— Vinnie Tiwari (@TiwariVinnie) January 19, 2021
— the jadooguy (@JadooShah) January 19, 2021
Does it look like a lotus pic.twitter.com/UFxK1l2gN8

— yash (@yadsul) January 20, 2021
😭😭😭 pic.twitter.com/GhgTuDc1on

— ΓIGHTSTEΓ (@TheRightster) January 20, 2021
— Don No.2🚜 (@beeing_shah) January 19, 2021