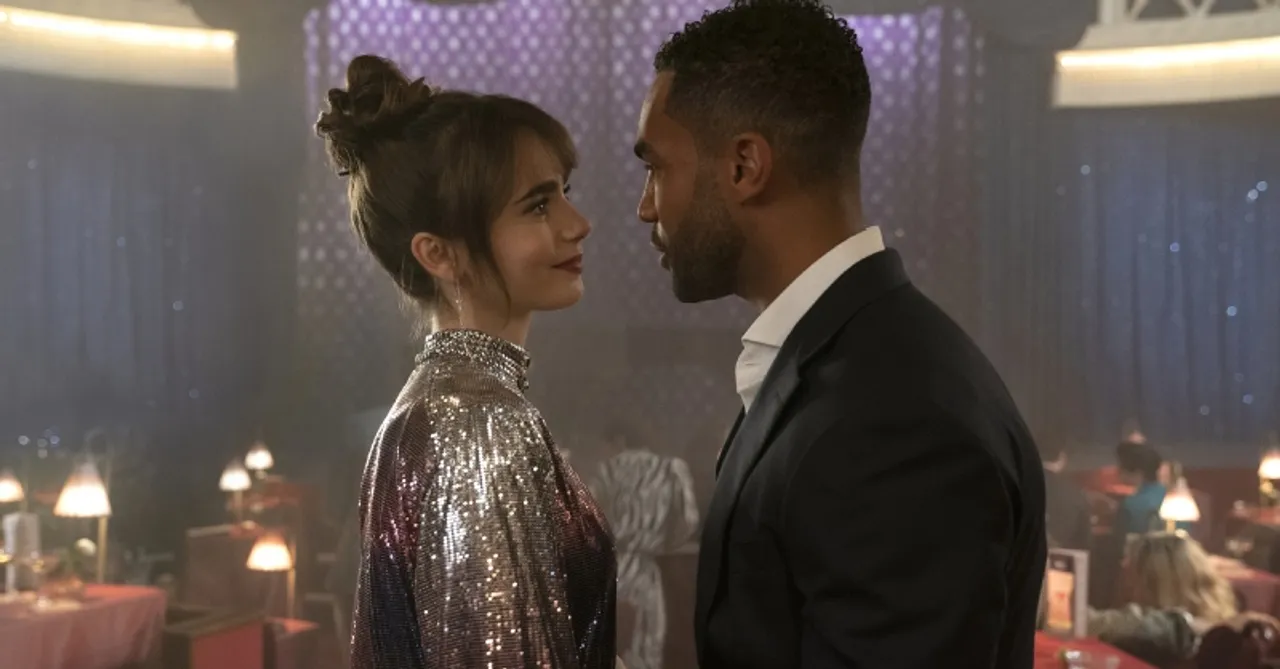 Netflix's Emily in Paris season 3 premiered on December 21 and the Janta can't seem to choose who's right for Emily!
Created by Darren Star and directed by Andrew Fleming, Emily in Paris might be the only show on Netflix that the Janta finds difficult to figure if they love it or hate it! Lily Collins is playing the lead as an aspiring Marketing Executive along side Lucas Bravo, Philippine Leroy-Beaulieu, Ashley Park, Samuel Arnold, Bruno Gouery, Camille Razat, William Abadie, and Lucien Laviscount.
Season 3 was exactly like how the Janta expected it to be aka more drama! Although Emily is happy with her new boyfriend Alfie, she is still very attached to Gabriel and that's what's keeping the Janta hooked on to their screens. Work wise, we know our girl has been doing her thing and always finds a way to get her thing done! However, the Janta had a lot to say about the fashion in this season but the story of the show compensated for it.
The Janta also found themselves divided between Alfie and Gabriel as Emily's SO and that's all they've been talking about! For a change, people are also rooting for Sylvie and Laurent which is another reason why you should watch the show!
Also Read: GenZ fashion elements that live rent-free in our heads!
Check out what the Janta had to say about this season!
i'm not sure how some of y'all hate emily in paris when this man exists. what plot he is the plot pic.twitter.com/Jjj7s2wRKL

— kiersten 🎄 (@hausofkiersten) December 21, 2022
emily can have gabriel and let me be with alfie like that's my man #EmilyInParis pic.twitter.com/bJqJV4SM28

— Nia ♡ (@belovedvillains) December 21, 2022
i don't even watch emily in paris and i cannot fathom why she would ever choose gabriel over this man pic.twitter.com/lsE0wVwk7P

— b 🜃 | max mayfield lovebot (@pxrcyannabxth) December 22, 2022
the writters did not need an excuse for this and we love it#EmilyInParis pic.twitter.com/xGQAQNESmL

— inga (@blankies__) December 21, 2022
This man is so uncomfortably hot please this is too rude #EmilyInParis3 #EmilyInParispic.twitter.com/GiFFFVmOxo

— nick (@theromancefiend) December 22, 2022
if Emily Alfie isn't endgame the writers better sleep with one eye open. pic.twitter.com/U7cpivGiro

— 𝐆 (@blaireina) December 21, 2022
they're still shoving this Gabriel narrative down my throat ENOUGH #EmilyInParis #EmilyInParis3 pic.twitter.com/lhKGX1gIYA

— MMBF (@MariaMBrittof) December 22, 2022
Just finished binge watching season 3 of emily in paris and I'm in physical pain after watching gabriel and emily dodge honest and open communication about their feelings for one another for 10 episodes straight like they are the absolute WORST and I'm EXHAUSTED pic.twitter.com/rjM9YWyWB1

— ⋆☽ Lu | chenford breakdown era (@kanthonysbee) December 22, 2022
emily and gabriel this emily and alfie that WHO CARES im only rooting for sylvie and laurent#EmilyInParispic.twitter.com/SCZ7DYNOc1

— @ladyccrawley (@laladycmedia) December 23, 2022
So i've finished season 3 of Emily in Paris and I have no idea what to do with myself after that ending. Season 4 right now pls pic.twitter.com/HBp7TEiTVm

— kimberley (@kimberleyxart) December 21, 2022
Check out this hilarious fight over two beautiful men of Emily in Paris!
For more binge-centric content, follow us at @socialketchupbinge.