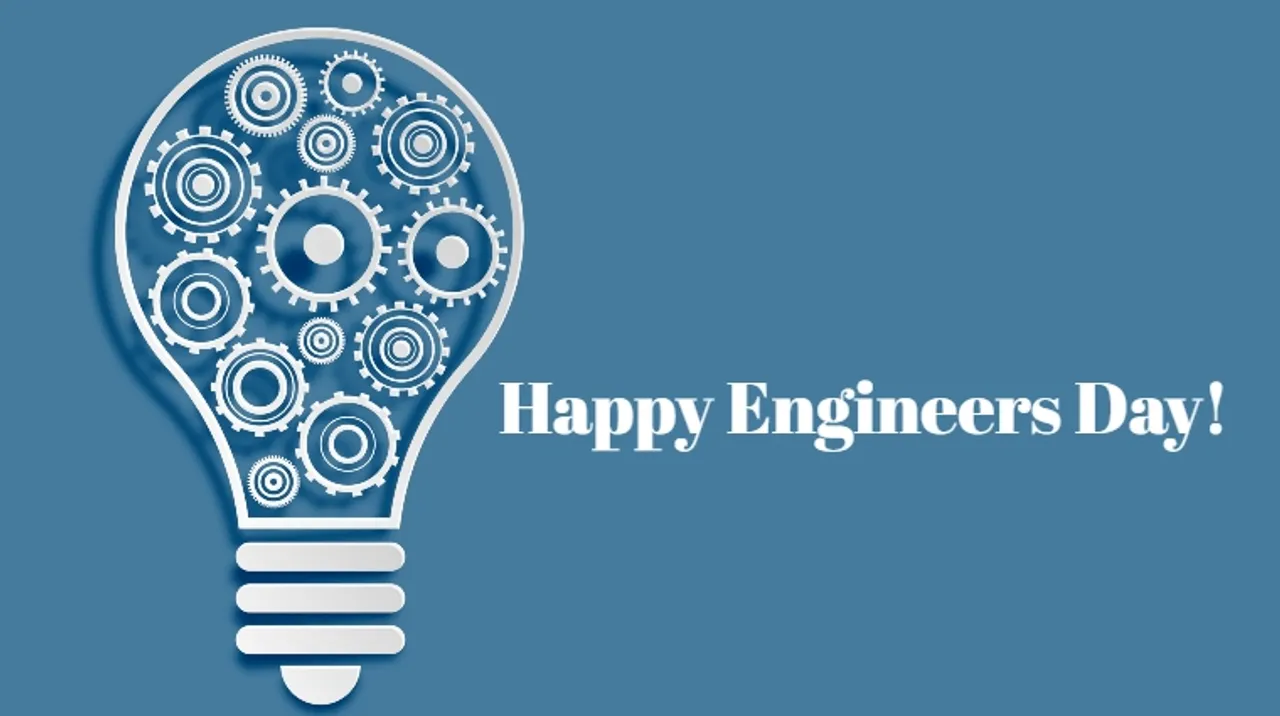 As we celebrate Engineers Day today, here are some Engineering memes that will bring a smile to the faces of the brilliant minds who dedicate their lives into creating something extraordinary every single day.
There are things you expected to experience and also experienced things you never expected in your wildest dreams. Here's taking a light-hearted look at what it means to be an Engineer through some Engineering memes.
They said, "You can be anything in life, Doctor or Engineer". Well, you chose the Engineering life or did the Engineering life choose you?
Expectations before entering Engineering: 
Competitive salary

Plenty of options 

Lots of job opportunities

Great career

Settled life. 
Reality after entering Engineering:
Sleepless nights

No social life

Endless assignments

Study, study & study.

Maggi is your best friend.

Party what?

Dating what?

Fat salary – LOL

Amazing Job Opportunities – LOL only TCS can save you.
Amidst all the madness, here are some light-hearted and funny Engineering memes that every Engineer out there will relate to:
You aren't an engineer if you are not dreaming of quitting your job becoming a farmer in your village.

— EngiNerd. (@mainbhiengineer) September 14, 2019
Friend: Mere beta keh raha tha NEET bht tough hota hai

Ravi Shastri: toh usko bol thoda soda milane ko

— InGenious (@Bees_Kut) September 13, 2019
A Civil engineer bridging the gap for a better world. Happy #EngineersDay pic.twitter.com/pTwwmT6kpS

— The Viral Fever (@TheViralFever) September 15, 2016
Omg! This is the naked truth spoken honestly. ??? My Dear Fellow Engineers i can feel you. #EngineersDay pic.twitter.com/TU82jygrhO

— BitterSweetSymphony (@PluviophilePoet) September 15, 2019
Happy #EngineersDay ! pic.twitter.com/Jp0F6XhImu

— Keh Ke Peheno (@coolfunnytshirt) September 15, 2019
Happy #EngineersDay https://t.co/1bEkKEYbd0

— Corporate Dalit (@CorporateDalit) September 15, 2019
Thappad se darr nahi lagta sahab, core job se lagta hai #EngineersDay pic.twitter.com/844k3F5kEo

— Arré (@ArreTweets) September 15, 2019
engineering college to a engineer..??#EngineersDay pic.twitter.com/nbxsc5omPe

— Gurpreet gill (@iGsgill) September 15, 2019
My status at #EngineersDay ?????? pic.twitter.com/NJcx12HI6v

— Gautam Kumar (@gautamdass90) September 15, 2019
Ji ha to #Engineer ho tum...#EngineersDay pic.twitter.com/9wuBh93LKR

— Sʌʀɗʌʀ Kʜʌŋ™ ??? (@ItsSardarKhan) September 15, 2019
There are hundreds and thousands of Engineering memes that you must have come across. But just because they give us a good laugh doesn't mean we don't realize the efforts and contributions of Engineers to the world around us. Keep using your brilliant minds to create something extraordinary, Happy Engineers Day!