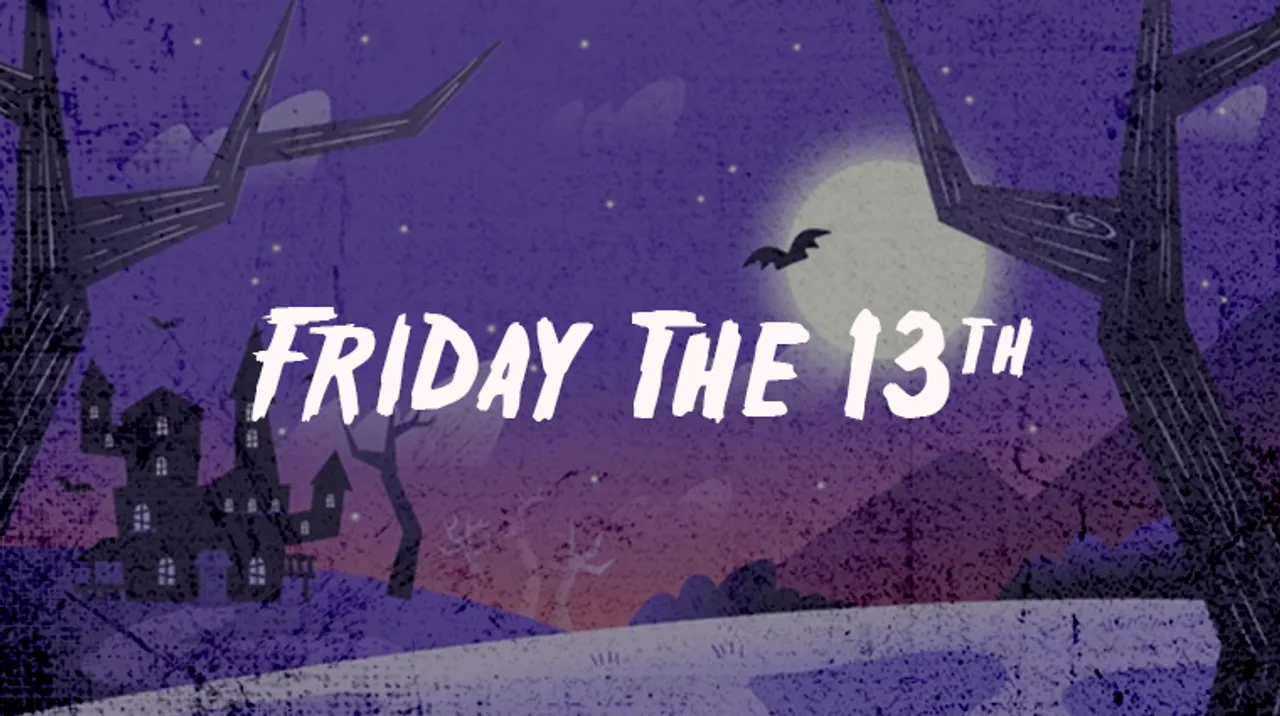 Friday The 13th is here and so are some of the most hilarious memes!
Friday the 13th has had an infamous reputation since the middle ages. From tragic historic events to some plain old superstition, the day has earned itself the 'black sheep of the family' label. It began with everything that went down during the Last Supper where Jesus predicted his 13th disciple Judas' betrayal to him. Over the years, witchcraft, the Devil's references and many other superficial things have been attached to Friday The 13th making it the dreaded day for some but also the longest-running meme!
Well, it is Friday the 13th again and while the occurrence takes place a few times a year, what makes this one special is that it also happens to be a Full Moon today. The next time this happens will be in 2049! Interesting, no? There are many stories and facts that will leave you amused but we're today, we're looking at some Friday The 13th memes that will leave you laughing out loud.
Check out some of the most hilarious memes here:
#FridayThe13th ? pic.twitter.com/BZ9XxUxBKW

— TeamKinetic (@TeamKineticUK) September 13, 2019
It's Friday the 13th. Just warning you all before you make any weekend arrangements for wood cabins by a lake!#FridayThe13th #Fridayfun pic.twitter.com/7ERe4BRgUX

— Frightmare Over Farm (@ofm_frightmare) September 13, 2019
Woke up at 3:38 am.
No apparent reason.
Brain is chill for once.

What the...
wait... #FridayThe13th ?‍♀️ pic.twitter.com/iy3KXHIbN2

— Holly⛾ (@HollyD525) September 13, 2019
I love Friday 13th. Always have. Time to do my money spells. $end. #FridayThe13th #witchcraft #FinDominatrix #FinDomWorld pic.twitter.com/xXOxnSsOfe

— ?Princess Nikki ▶OCT 1st B'DAY◀? (@NikkiTrixx30) September 13, 2019
Today is #FridayThe13th and there is going to be one more on 13th December. So what? pic.twitter.com/nC2zmVo87e

— Onkar Pandey (@iOnkarPandey) September 13, 2019
It's #FridayThe13th.... pic.twitter.com/n7O7SKw8Tm

— Amber G (@ambahg) September 13, 2019
It's #FridayThe13th and a #FullMoon tonight pic.twitter.com/xJ4akYHV5Q

— Francine Beattie (@Francine_Bee) September 13, 2019
Happy Friday the 13th... I wonder what today will bring in the world of British politics? #brexitverse #politics #FridayThe13th #BrexitChaos pic.twitter.com/i0m2ODUuFV

— Sophie ????? #FBPE (@panda_alana) September 13, 2019
Happy Friday the 13th friends!#FridayThe13th #StaySpooky pic.twitter.com/NghA4m5iMn

— Mary Going (@MazGoing) September 13, 2019
Happy #FridayThe13th pic.twitter.com/Yyp5TwuYml

— 997 DJX (@997DJX) September 13, 2019
I should have known it was #FridayThe13th pic.twitter.com/nNhqaHqHgV

— Tessa ? (@Tessicat) September 13, 2019
Just have to get through this shift then it's off to celebrating the Lords Day with my best friends!!!!! #FridayThe13th

— Nurse Darcy ??‍♀️ (@Darcinatorrr) September 13, 2019
FACT CHECK: Every day has been #FridayThe13th since January 20, 2017. pic.twitter.com/511ZkyXuhP

— Eric Wolfson (@EricWolfson) September 13, 2019