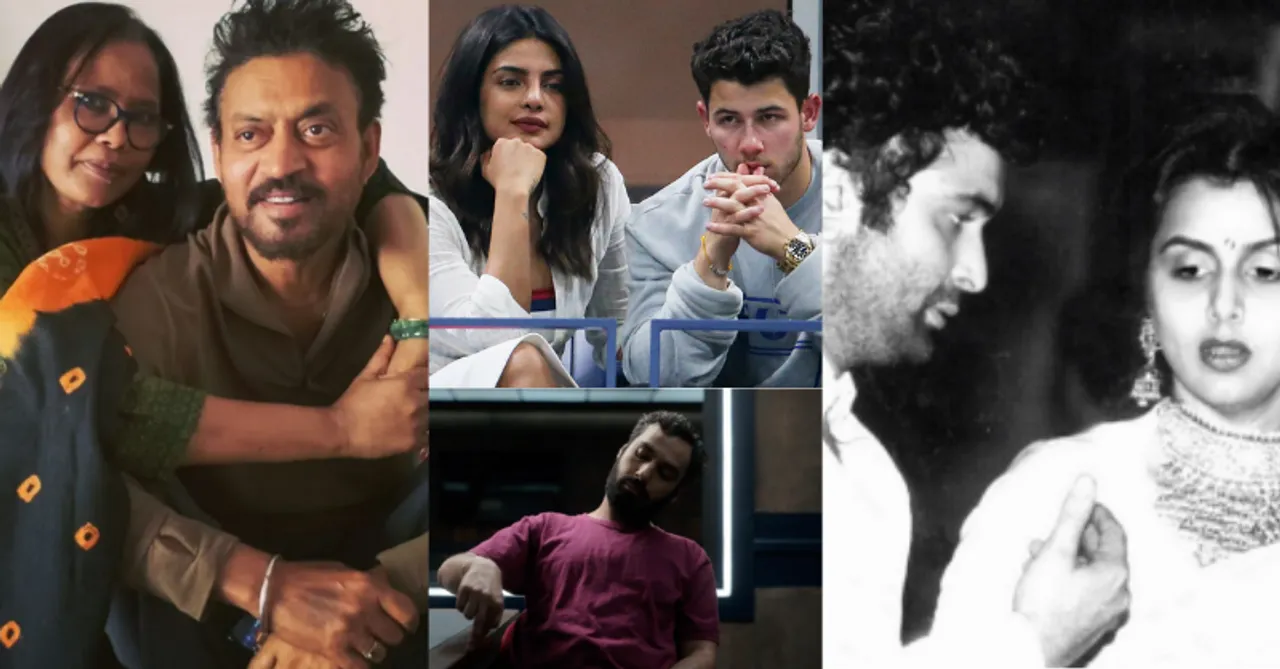 In just a few minutes get to know in short about all the news that you might have missed during the week with this entertainment roundup.
In amidst of all the chaos, pain, and struggle that we are all experiencing in one way or another it might be that we need a little distraction. Keeping in mind that our everyday news consumption is reaching its tipping point this entertainment roundup will keep you in the know without causing any extra burden. In few minutes with these news shorts, you will get information as well as save time and mental strength.
Take a look at this Entertainment Roundup
Sutapa Sikdar remembers Irrfan Khan with an emotional note on Social Media
Late actor Irrfan Khan's wife Sutapa Sikdar, remembers and recalls the night before his demise on April 29 last year, wrote on Facebook.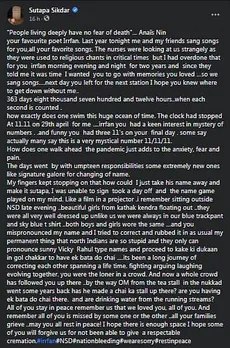 Priyanka and Nick holds COVID-19 fundraiser for India
Actress Priyanka Chopra and her husband, singer Nick Jonas, have set up a fundraiser in collaboration with GiveIndia to fight the pandemic in India. And asked their fans to contribute with a video on Instagram.

Neetu Kapoor on Rishi Kapoor's death anniversary
Sharing a throwback picture on Rishi Kapoor's death anniversary, his wife Neetu Kapoor pens an emotional note.
Akshay's 'Bell Bottom' team in talks for digital release
The makers of Akshay Kumar's upcoming film 'Bell Bottom' are reportedly in advanced talks with an OTT platform for a digital premiere. The film was set to release in theatres on 28th may.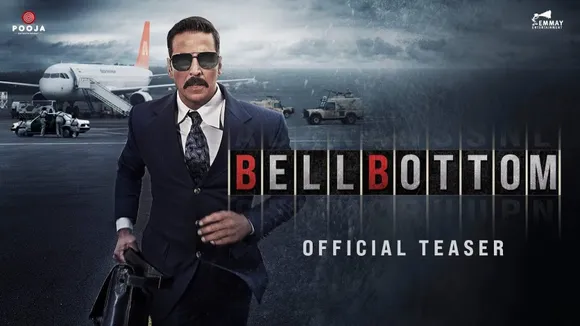 Florence Pugh to star in adaptation of 'The Wonder'
Florence Pugh, who has starred in films like 'Lady Macbeth' and 'The Falling', will reportedly be seen in the film adaptation of Emma Donoghue's 'The Wonder'. The upcoming film will reportedly be directed by Sebastian Lelio, who previously helmed projects like 'A Fantastic Woman' and 'Disobedience'.
Ajay helps to set up a 20-bed COVID-19 ICU in Mumbai's Shivaji Park
Actor Ajay Devgn reportedly gave a sum of ₹1 crore to the BMC through his organization amid the shortages under COVID-19. He has helped set up a 20-bed COVID-19 ICU at Mumbai's Shivaji Park. It's equipped with ventilators and oxygen support and will be managed by doctors of PD Hinduja Hospital.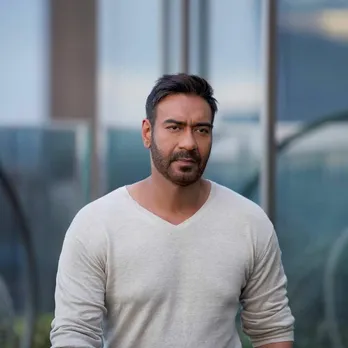 Suniel Shetty to provide free oxygen concentrators
Amid a surge in the COVID-19 cases in India, actor Suniel Shetty has collaborated with an organisation to provide free oxygen concentrators.
Kunal Nayyar bags a Bafta TV nomination
Kunal Nayyar famous from 'The Big Bang Theory' has bagged a nomination in Bafta TV awards under best supporting actor for his role in the Netflix series Criminal UK, a stand-alone psychological drama consisting of police interrogations.
Game of Thrones prequel House of the Dragon starts production
HBO announced on Monday that House of the Dragon has begun filming in the UK and released the behind-the-scenes photos of a socially distanced table read.
With this you are all caught up and we hope you are keeping safe and healthy both physically and mentally.