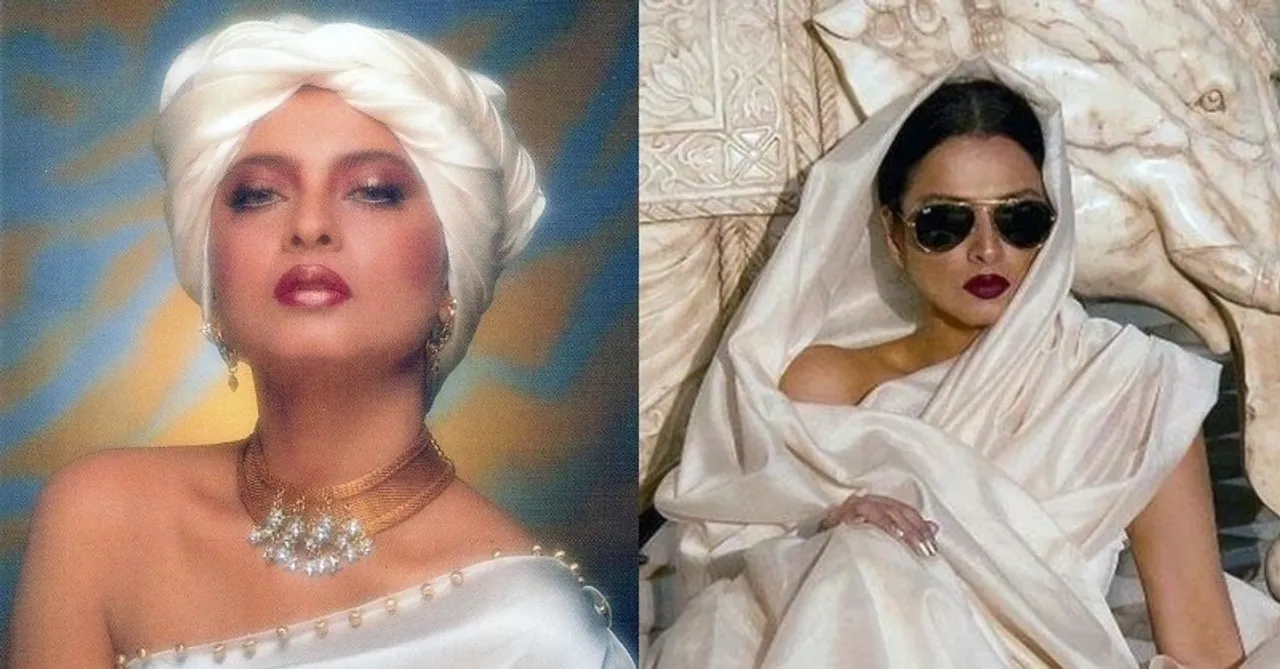 Serving looks, Rekha has always been the moment in the world of fashion, and these looks are proof.
There is only one fact the entire universe agrees in unison. It's knowing that there is not a frame in the world that can make Rekha look anything less than the goddess that she is. The true epitome of sultry, bold, royalty, and class, Rekha has been a gift to Indian movie screens where the admiration only seems to keep growing each year. Without a dearth of iconic moments and looks, Rekha has always served making her impeccable contribution to the world of fashion. Like her characters, she has been able to give her fans fashion moments to cherish for life. That is exactly why her recent Vogue cover has made the internet go bonkers.
It is not just the people who have grown up watching her onscreen but the younger generation who have managed to find common ground with her overall personality. People are going back to her iconic interview quotes, looks, and find themselves completely swooned over by her radiance, and honestly one can not complain. Her charisma is too strong for one to not be charmed by it. Millennials and Gen Z might call her the 'It girl' of Bollywood because of her addictive sex appeal and powerful personality. She is also the prime example of the desi aesthetics that netizens can find their inspiration from.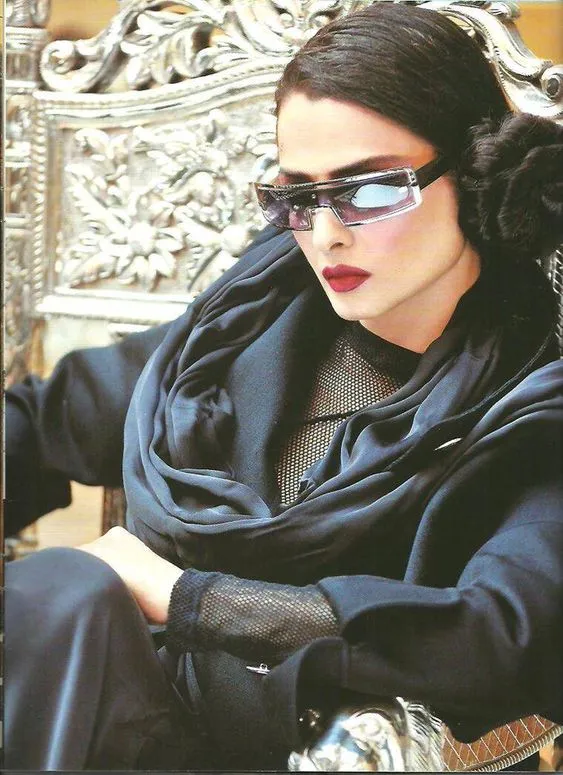 Rekha serving look in all black outfit. Special mention to her hairstylist
From her character's stand point, we can see the effects her looks have had even in today's characters. The alluring courtesan in an anarkali became so iconic that it is still considered to be the standard for every other actor attempting it. The 80s was the peak Rekha era to the point that the rumbles of her looks from Khoon Bhari Mang could still be felt in every strong female character's looks.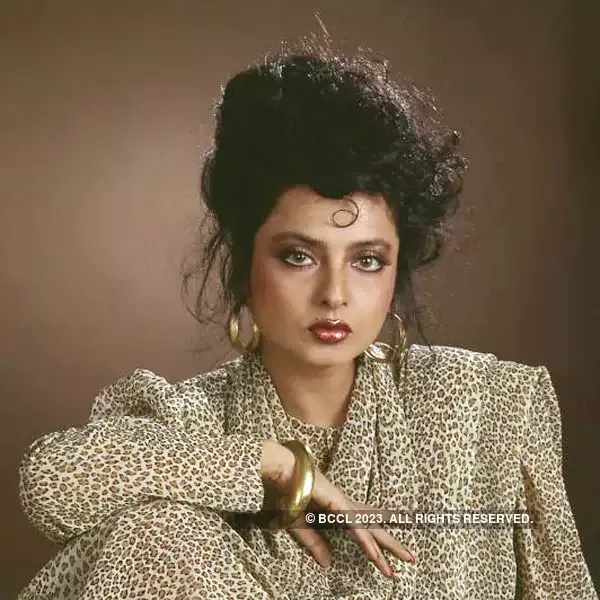 Rekha in her iconic leopard print and golden hoops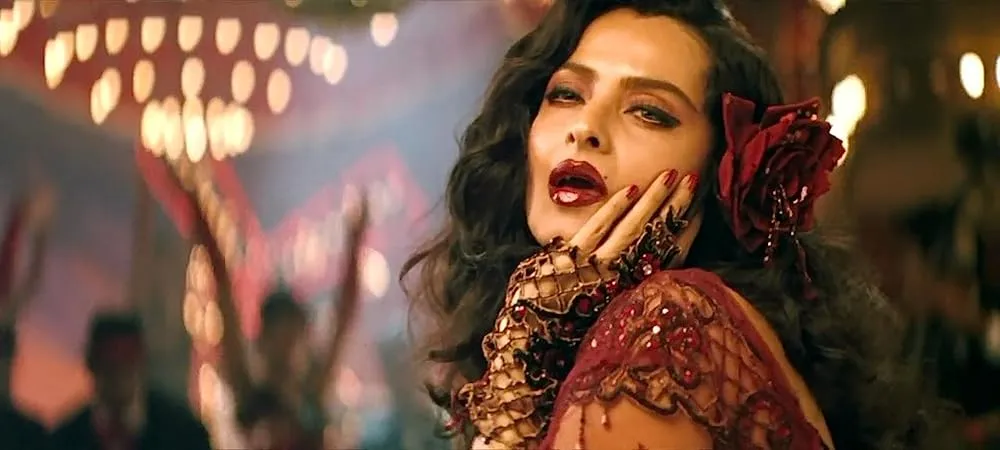 Rekha in bold red lips in Kaisi Paheli song from Parineeta
But it is her looks outside of movies that have a chokehold throughout generations. There is no one who does bold lips and gold better than Rekha. I remember reading an article that talked about how she perfects her iconic red lips, which are a combination of different shades. A peculiar personality, she has never shied away from speaking her mind, and wearing what she loved. It was never just clothing when she wore them, it became couture that designers would be proud to see on someone. Talk about adding gypsy head wraps into Indian fashion scenes and she is the actress who would take the credits with pride. She showed us what an ideal gold embellished look should be like and how silk or Kanjivaram sarees can never ever go out of style. 
Rekha will always rule the fashion world with her prowess and audacious choices. No matter what time of the century we are in, she will always remain constant. Like the latest cover shoot, there have been a number of looks from the past that continue to amaze us and we have made a list of some of our favourites.
Here are some of her looks that we are obessed with:
White, red lips and aviators never looked this good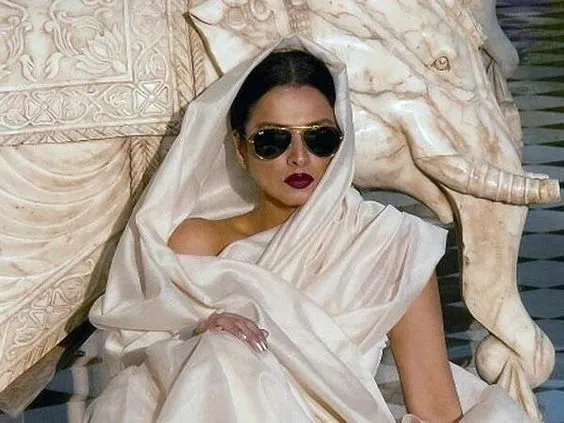 Another print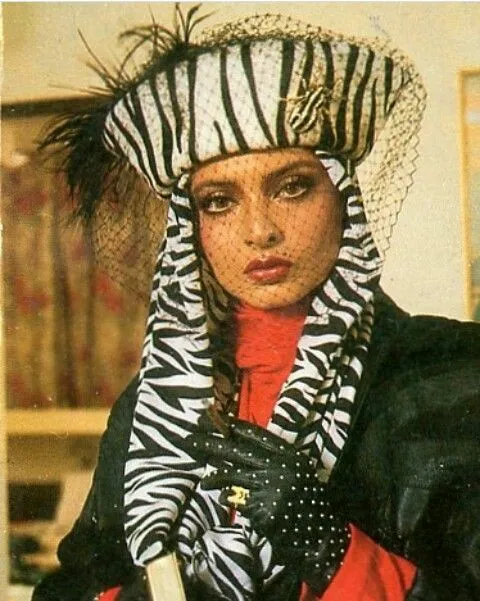 We love a classic Rekha pose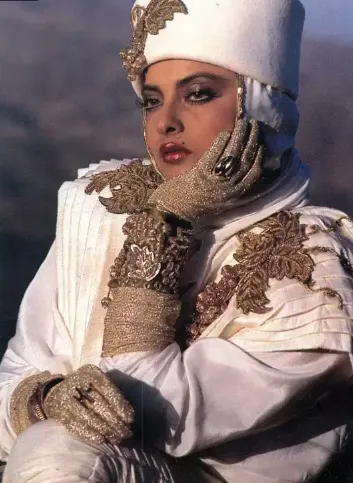 That's how you do black and gold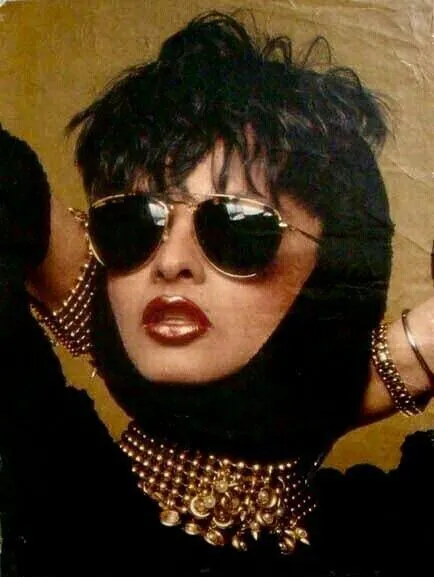 Gypsy turban needs to make a comeback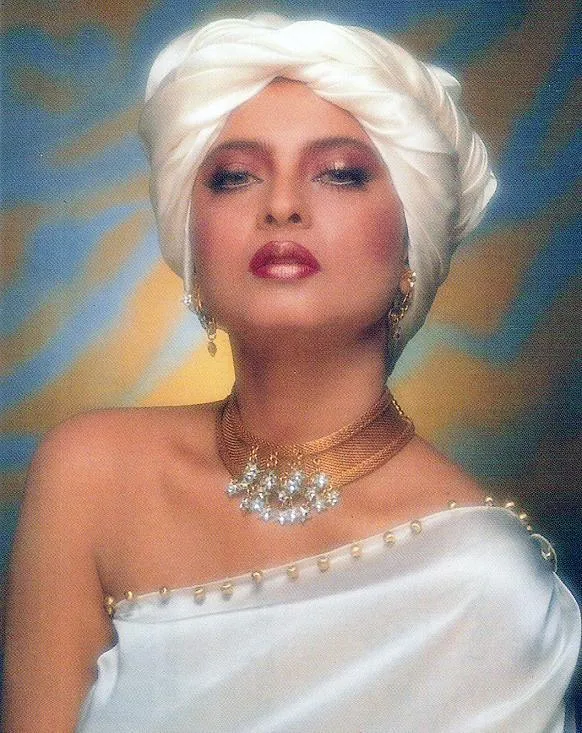 Like, seriously!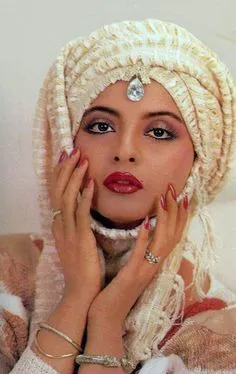 Rekha fan club, where you at?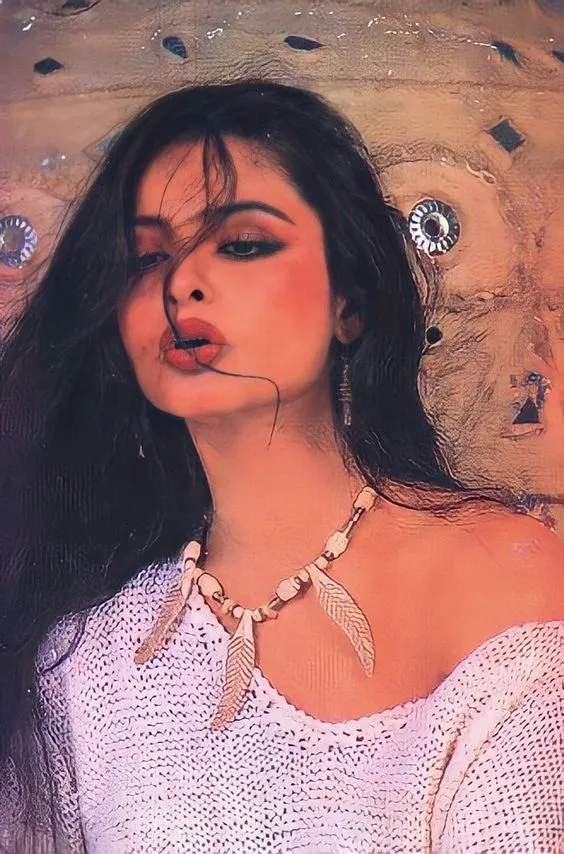 Never getting over this!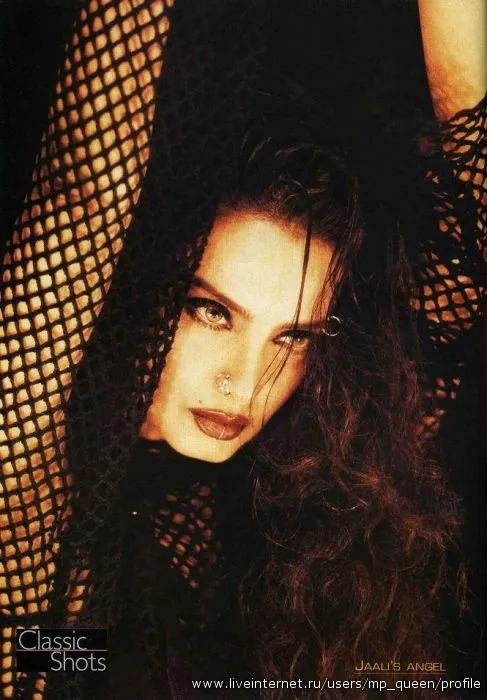 Which is your favourite Rekha fashion moment? Let us know know in the comments below.
For more interviews, follow us on @socialketchupbinge