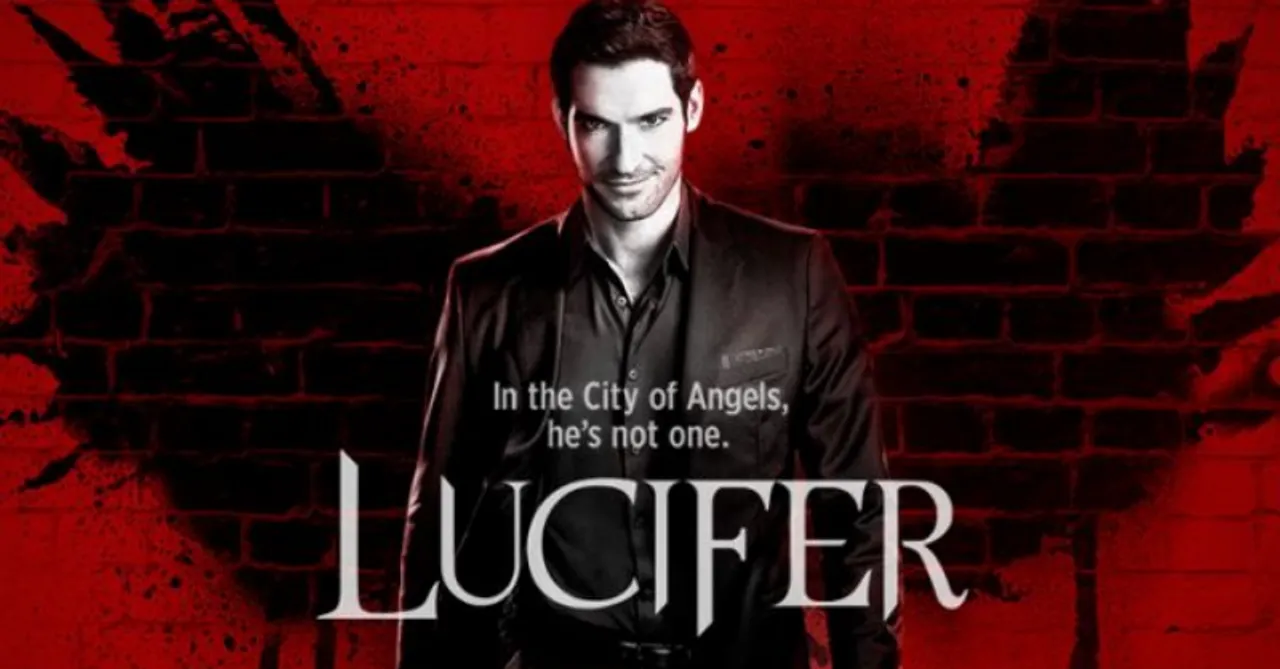 Check out these facts about Lucifer before the show hits the screen with its latest season on May 28, on Netflix.
Satan or Devil or Hades aka the keeper of hell has had many representations of himself across stories. Even though he's the one causing havoc in the lives of people in every story featuring him, no one has portrayed this character as well as our very own scintillating Lucifer Morningstar in Lucifer. Tom Ellis makes us fall in love with Lucifer Morningstar with his charming yet terrifying personality. We'd say that he's definitely responsible for turning this into a cult show. What sets this show apart from the rest is Lucifer wanting to be the good guy by helping the cops, one episode after another.
While the latest and last season is hitting our screens on May 28 on Netflix, here are some random facts about the show you may not know.
Lucifer is based on a comic book character
This handsome devil is based on Neil Gaiman's character, Lucifer Morningstar, from the Sandman comic book series. This TV show is neither an adaptation of the comics nor is the protagonist from the comics anything like this charming British devil. Only the inspiration of the character came from the book. The author infact sent across his comic books to Tom Ellis to read.
Lucifer was supposed to have an American accent.
Lucifer was originally to have an American accent but the makers thought that Tom Ellis' British accent would make anything sound fantastic and plus if said in a British accent you can get away with anything.
The title of each episode is mentioned in the series
Aside from the Pilot, the title of each episode is mentioned at least once throughout the episode. So the next time you binge-watch this show, listen to Lucifer's dialogues carefully.
This TV show was cancelled after its 3rd season.
Lucifer was actually canceled after its third season. But after this announcement, the hashtag #saveLucifer started trending. Netflix heard and got our favorite show back.
The name Chloe is connected to Greek mythology
Chloe is one of the many names for Demeter. In Greek mythology, Demeter was the Goddess of Harvest and also the mother of Persephone. Persephone is said to have bonded to Hades for eternity after consuming pomegranate seeds while in his domain.
Lucifer was shot in Vancouver as well
The first two seasons of the show were actually shot in Vancouver. Later on, they went on to shoot in L.A.
Tom Ellis can sing as well.
Makers of Lucifer did not know about Tom Ellis being a good singer until they were all shooting in Vancouver and went for karaoke. That's when they heard him sing and ever since then, his beautiful voice was a part of his character. Tom is a powerful singer and plays multiple instruments like the guitar, trumpet, and piano. Every scene from the show that shows him singing and playing the piano is real.
The cast of Lucifer likes to play practical jokes on each other.
The show has an undeniably great cast. When they're not working, they love to play practical jokes on one another.
Tom Ellis, Lauren German, and Aimee Garcia share the same birth month.
Not only are these three leads November babies, but they're all born within twelve days of each other. Freaky, right?
Supernatural predict the arrival of Lucifer?
There's actually a character named Lucifer on Supernatural. When this character was once asked what he would do, should he ever escape the bondage of Hell, his response was that he'd move to Los Angeles and help the police solve crimes. Coincidence much?
How many facts did you know about this show? Do tell us in the comments below if we missed out on something.