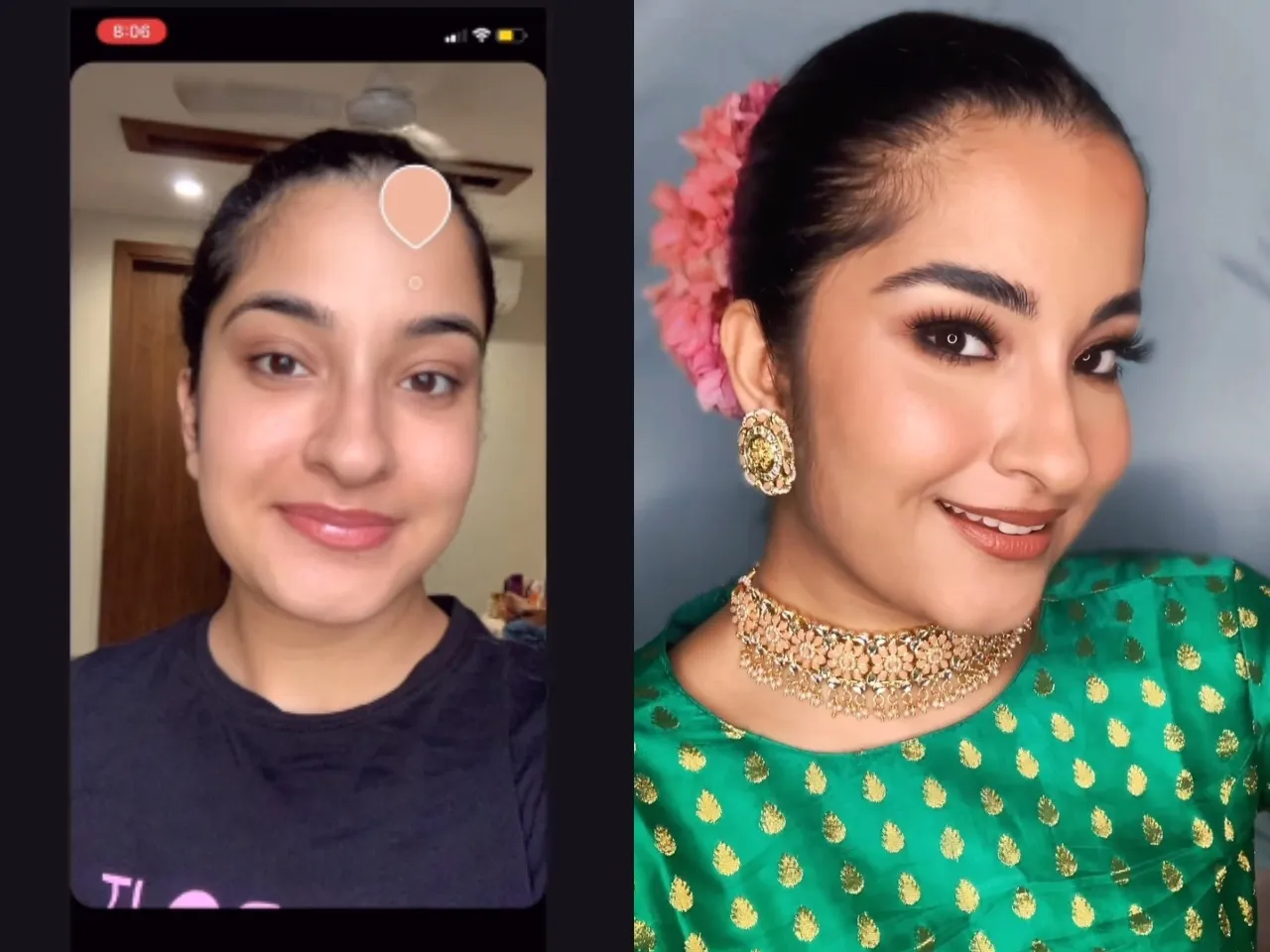 Nothing is impossible even if that's finding your perfect foundation shade online thanks to beauty blogger Leepika Arora's makeup hack!
How easy would it be if we were provided with the exact shade of our foundation without having to go through phases of using the wrong one in life? Every makeup noob started off by buying foundation for the first time by just going with the brand rather than the shade that suits them. We have all been through the hassle of finding the perfect shade of foundation that matches our skin tone. It was always been either 'too light' or 'too dark' but never the right colour. Watching people put on makeup on Instagram by starting with foundation that feels like their skin somehow still feels like a myth to a lot of us. But apparently, there is a quick trick that you use when you are planning on buying cosmetics online. Makeup artist and beauty blogger Leepika Arora has found an easy solution to our struggles and it's going to save us a lot of time, effort and money.
She suggests using the painting feature on Instagram stories as a way to find the right shade online. According to Leepika, one can click their picture in natural light and through Instagram's color picker, choose your skin tone color. One pro tip she shares is to choose the colour somewhere in between your face because your t-zone is highlighted in the picture while it leaves the rest of the face dark. You can then match the shade with the various foundation shades online and choose the one that is closest to it.
Also Read: With these makeup tips and tricks, glamming up has never been easier!
Here's how you do it!
Isn't this the most convenient hack you came across? Share this tip with your close ones and make their life a bit easier too!