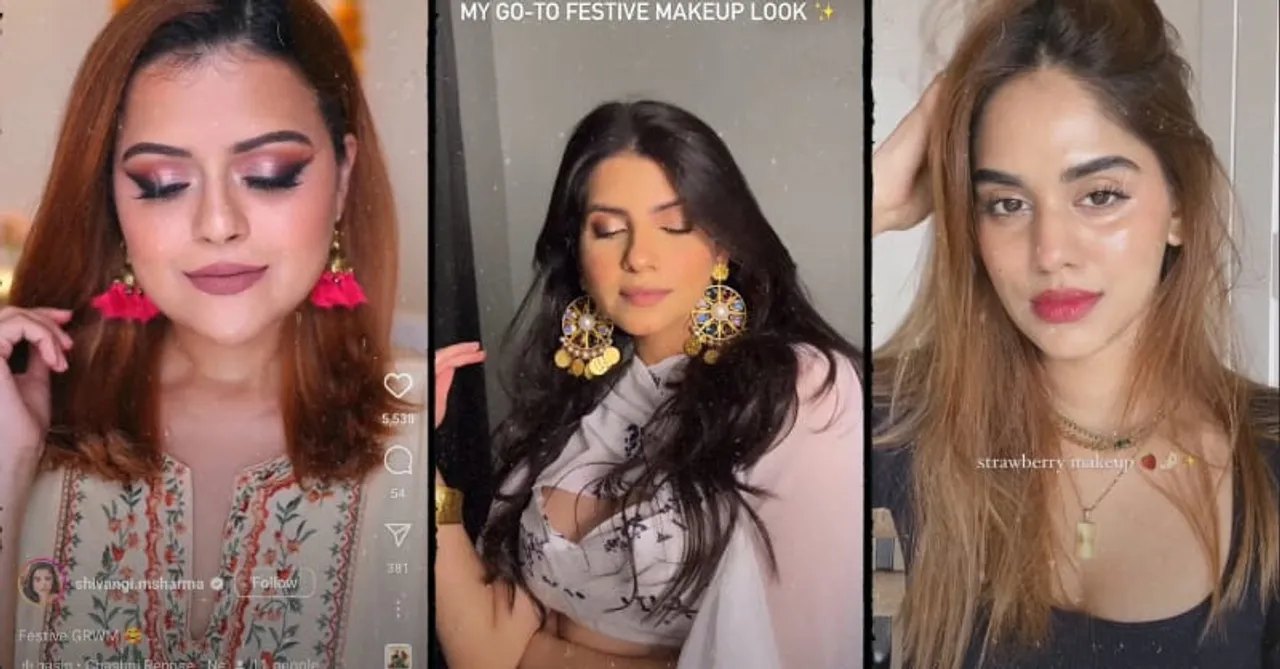 The festive season is around the corner, and it is the perfect occasion to glam up. Here are some makeup tips and tricks to help you do that! 
Every vibrant Indian festival season calls for glamor and style, giving you the chance to showcase your finest look. August marks the arrival of the most celebrated Indian festivals, and it's just the right time to dress yourself up in the fanciest way possible. It is also that time of year when everyone is allowed to go overboard with their attires. Whether you're thinking of wearing a traditional saree, or intricately designed kurta, or gracefully made embroidery, your look isn't complete without the perfect makeup look to go with it. 
While we all love getting dolled up in glittery outfits, discovering the ideal makeup trends and techniques to go with it can be a tough task. The tug of war to decide if we go for a maximalist look or try something popular is always there. Well, no matter what situation you are in, social media creators who are adept at translating the latest trends into easy-to-follow steps can be your savior in such situations. From makeup hacks to the latest trends, the guidance of social media creators ensures that you'll be able to radiate confidence and beauty throughout the celebratory period.
Check out these recommendations:
We hope that you find these recommendations helpful.
For more entertainment, follow us on @socialketchup