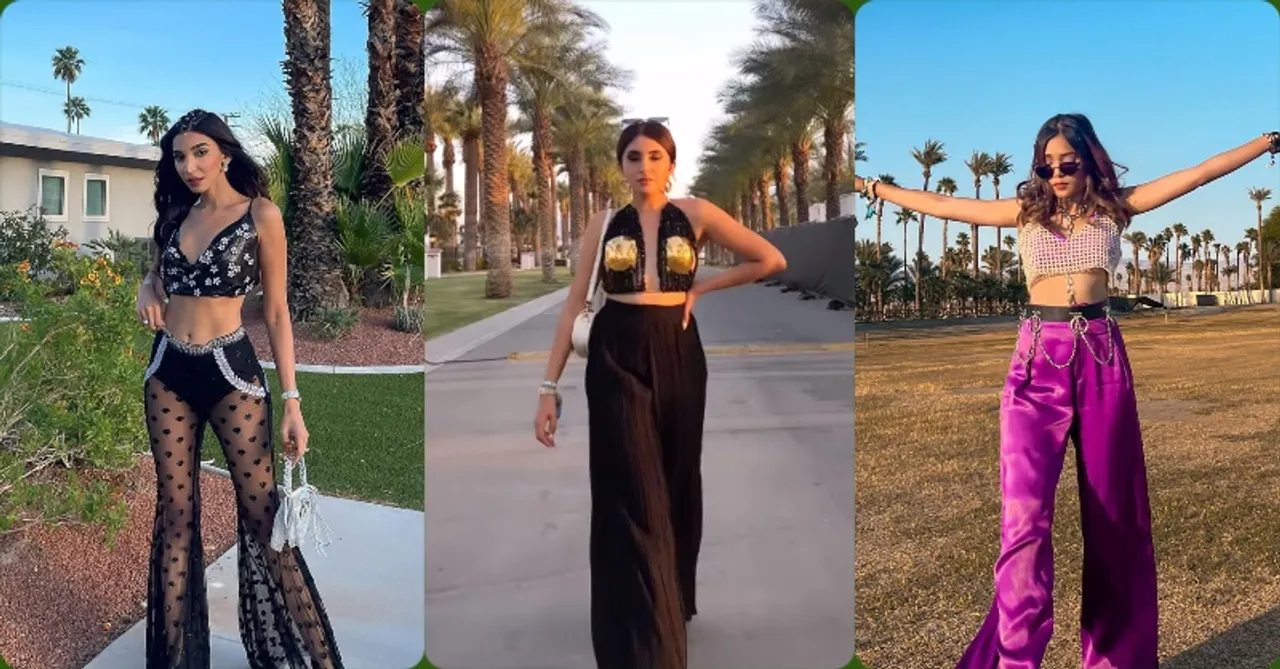 Indian creators attended Coachella 2022 and we made a list of all their amazing looks that we are still not over yet.
Isn't it interesting and super exciting to see our favorites at international events? When it comes to fashion, music, and arts we always look up to the west and the amazing artists who attend popular events that have become a ritual over the years. And Coachella is one such event that has the entire world's attention for its grandeur and popularity among celebrities. While we have been enjoying watching the fun of what happens there on our favorite international artists' feeds, at Coachella 2022 we had our own Indian celebs attending the event.
Coachella is an established and popular music festival that manages to be iconic in every way. Every year we see popular celebs attend the event that has various established, emerging musical artists and reunited groups perform at the two-weekend festival. It is one of the largest, most famous, and most profitable music festivals in the United States and the world. Each Coachella staged from 2013 to 2015 set new records for festival attendance and gross revenues.
This year the festival was about debut. Not just artists performing some of their new songs for the first time on stage but also on the ground in the audience. Indian Creators Juhi Godambe, Aashna Shroff, and Riya Jain were part of this year's festival, and boy are we pumped about it. The three creators have been sharing their looks from each day on their page and they look absolutely stunning. Glitz, glamour, and spice these influencers had it all and we cannot have enough of it.
For day one, Juhi wore a custom black sequined sheer outfit by Arpita Mehta. She finished the look with some stunning eye makeup. For day two she went all sunshine in a yellow outfit. And finally, for Day 3 she rocked a graphic eye with pearls to complete her look. Aashna Shroff was all 'Cowboy boots, chainmail, and some extra glam' on day one. She finished off with an amazing statement piece at the end of the festival and looked like a goddess. Riya on the other hand started off with a dream-like red dress, not to forget her shimmery skirt on day two that stole the show.
Here are their looks:
Juhi Godambe
Aashna Shroff
Riya Jain
Which is your favourite look? Let us in the comments below.