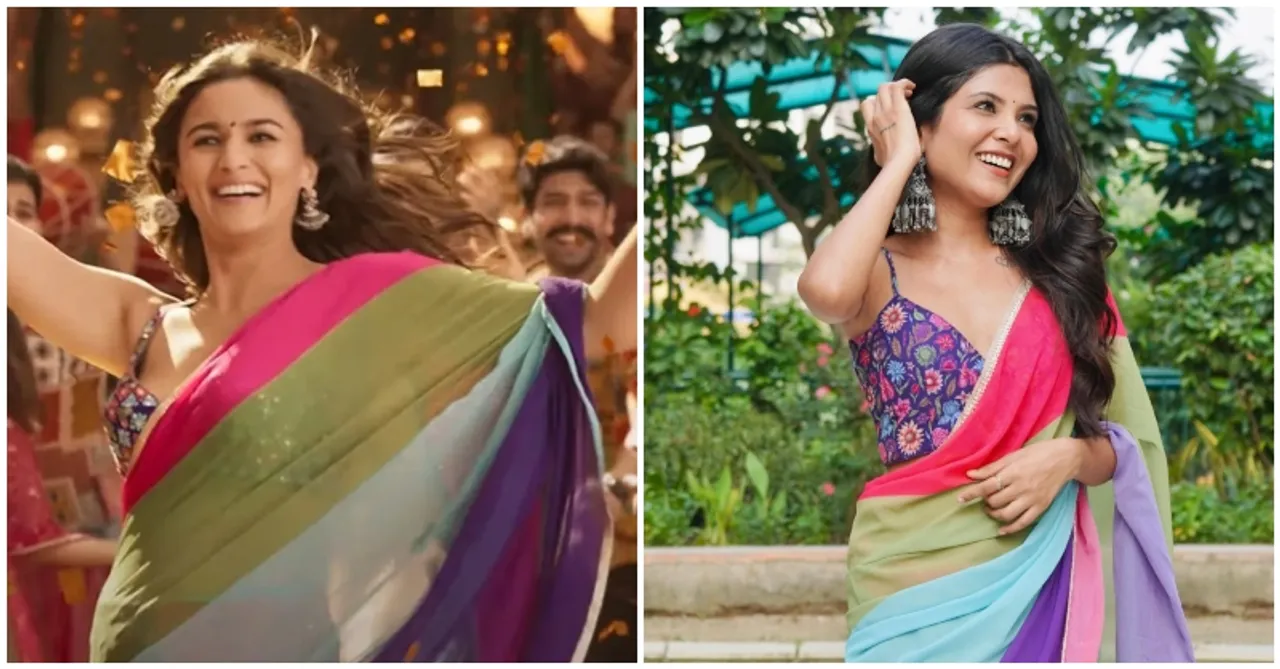 Watch fashion influencers leaving the audience in total awe with their ability to recreate Alia Bhatt's look from Rocky Aur Rani!
The audience couldn't wait to catch another Bollywood masala onscreen but what they didn't expect was Alia Bhatt's look from Rocky Aur Rani become a blockbuster too. Though the whole idea that it is a Karan Johar movie should have been enough for us to know that it was bond to end up creating trends, and it did not disappoint. Working closely on each look, the movie was able to give each character a distinct look that has now made it's way to Bollywood fashion archives. And the one trend that has the internet go bonkers is definitely finding ways to recreate Alia Bhatt's look from Rocky and Rani.
A look that personifies both her prowess and simplicity at the same time, this naturally has become an elegant and charming look that everyone wants to try their hand at, and creators have beat everyone to it. It's hard for one to not find people scanning through the internet to find websites that offer Alia's sarees or dig through their own closet and style their favourite jhumkas. Guiding us to get the perfect kohl eye, showing us ways to get the whole bindi with oxidised jewelry right to showing us better options of chiffon sarees that has now become a must-have, these fashion influencers are doing their best to recreate this look to perfection.
Check out these creators enjoying their Rani phase!
Are you a fan of these looks too? Share your thoughts with us in the comments below.
For more creator-related content, follow us on @socialketchup