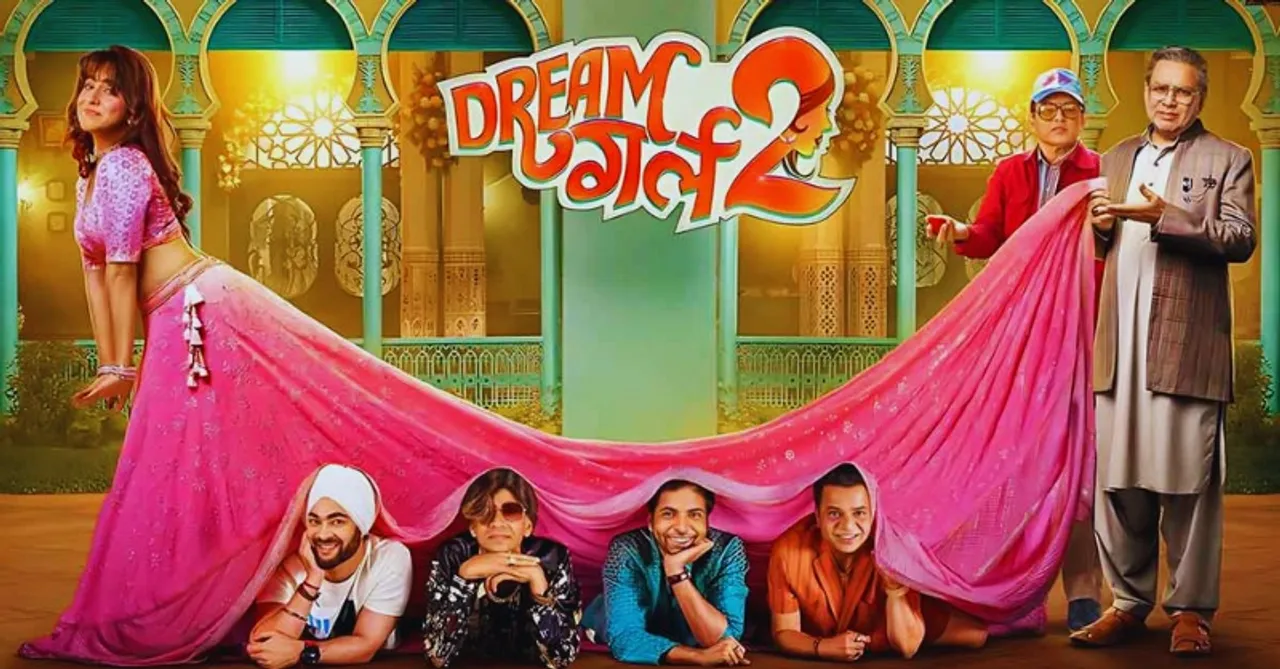 Dream Girl 2 review: Ayushman Khurrana's Dream Girl 2 is neither entertaining nor educational. It's confused about what it wants to be! 

Dream Girl 2 review: Dream Girl was a part of the wave of cinema where small-town stories came with a social message and taught a valuable lesson. But I guess it's safe to say that after almost four years, the audience has been schooled enough to understand the basic lessons. Stories today need a lot more and unfortunately Dream Girl 2 didn't get the memo! Instead of taking a step forward, it seems to have taken many steps back. After 133 minutes of watching this confusing comedy of errors you're left with only one thing to ask Raaj Shaandilyaa - "Aakhir kehna kya chahte ho bhai?"
Karam (Ayushmann Khurrana) from Agra is in quite a dilemma as his girlfriend Pari's (Ananya Pandey) father has kept a list of conditions for him if he wants to marry her, most of them revolve around him having money. To get rich quickly, our middle-class hero thinks of a jugaad and given that this is the land of 'dream girl' where Karam is already excellent at mimicking a woman's voice to perfection, of course he thinks of becoming a bar dancer. To execute this brilliant plan, Karam's father, Jagjit (Anu Kapoor), and his best friend, Smiley (Manjot Singh) help him out. Trust me, this isn't even where the story begins. It starts when Karam urf Pooja, who suddenly goes from being a bar dancer to a psychiatrist, gets married to Shah Rukh (Abhishek Banerjee) who is apparently depressed but is actually harboring a secret that he is gay.
Also Read: AP Dhillon: First of a Kind shows us how a brown munda from Punjab became a global phenomenon that took shape in front of us!
And just like in the prequel, everyone is in love with Pooja in this one too. Whether it's Jumani, a woman (Seema Pahwa) who has been married three times already or her soon-to-be ex-husband and a goon, Sona Bhai (Vijay Raaz). Even Shoukiya (Rajpal Yadav), a "parai aulad" and Shah Rukh's elder brother, falls for Karam's new identity Pooja. Don't worry! These are not spoilers because to give them there has to be a plot. Whereas here, everything seems to be just an excuse to create a situation where unnecessary comedy and cringe punchlines are thrown at you. Because of this shove of comedy in your face things that matter including some of the characters seem to get lost. 
From depression can be cured with singing and dancing, a positive pregnancy test to a man 'pretending to be a woman' gets married to a man 'pretending to like girls' bound to create a lot of chaos is thrown around too casually. But this comedy of errors is still the better aspect of the film because at least it makes you laugh at times. Khurrana's nazakat, adaayein, and sheer dedication to reign in his effeminate side to bring grace instead of vulgarity to this character, Pooja is commendable. With Khurrana essaying both the role of a woman and a man so perfectly, I don't even know why there was a need for Ananya Pandey who is non-existent in the film other than of course as proof that Khurrana is cis-het. But when this entire film is confusing and demeaning, her existence seems the least of the problems. 
I get that being politically correct is not a prerogative for films that are made for mindless fun. But treating everything as humor in the name of comedy doesn't work in this day and age. By the end of the film when Karam gives an inevitable and predictable monologue to school everyone, it makes you wonder who gives him this right because the film has been insulting people right from the first minute. And that is where Dream Girl 2's problems lie - it makes fun of the exact same thing that it's trying to educate people about! Whether it is the desire in older people, the pressure on a woman to have a baby after marriage or just be a woman in this world, the suffocation one is dealing with before coming out to his family, and more importantly, cross-dressing as a man. There has to be a better way to educate and explore these issues than belittling them. It was disappointing to see Rajpal Yadav, Vijay Raaz, Paresh Rawal, Anu Kapoor, Seema Pahwa, Abhishek Banerjee and Manjot Singh not being used to their potential.
If you enjoy watching comedies like The Kapil Sharma Show where men dress up as women for fun and politically incorrect jokes make you laugh but also make you question things, then Dream Girl 2 is for you! 
Dream Girl 2 is currently running in theaters! 
For more reviews, follow us on @socialketchupbinge