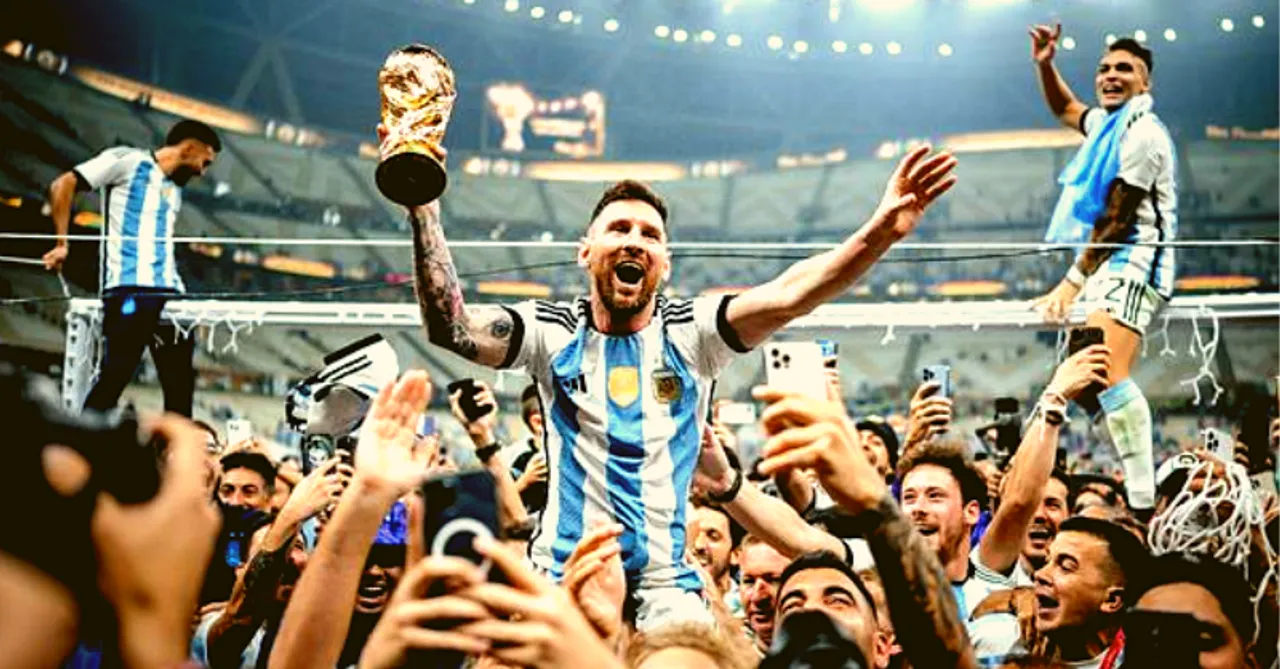 Yesterday was the FIFA 2022 World Cup Finals and boy was it a heart-in-your-mouth kind of match between Argentina v/s France! And these reactions to the game might make you feel elated or give you massive FOMO!
FIFA 2022 Finals between Argentina and France was held yesterday in Qatar and calling it a nail-biting match wouldn't even do justice! It was THAT exciting! I can very honestly say that I'm not one of those people who follow or enjoy football but last night's match had even my heart beating so fast that it might have just come out of my chest. Everyone who watched the match knows what I'm trying to say but for those who didn't watch it, it was like the first half was a normal ECG, the second half give a rise in the spikes but the extra time and penalty broke the ECG machine out of not being able to read the heart rate - it was that frikkin' thrilling. No wonder the world today is busy with FIFA 2022 Finals reactions!
It was a very important match for Argentina since it was apparently going to be Lionel Messi's last match but winning the world cup seems to have induced him with some fervor to extend his international career. The win was even more special as Argentina took home the world cup after a hiatus of 36 years! The last time was when Maradona, a football legend and god brought the cup home. They say sports is what brings people together and probably this raw emotion in sports is something that was seen yesterday, it's what everyone can connect to whether they're a fan or not. It's amazing to see the world united in congratulating and celebrating with Argentina today! And even if Argentina won, France's one many army Mbappe turned the match into a fiesty battle.
As for India, there was another proud moment as Deepika Padukone unveiled the trophy of FIFA 2022 and Nora Fatehi performed in the closing ceremony. For a while, until Messi's announcement as an Indian I was reminded of our win in the men's cricket world cup of 2011 and Sachin Tendulkar. It was a very similar emotion because we also won the cup after 28 years and it was the last world cup for Tendulkar!
Here are some of the FIFA Finals 2022 reactions that you might enjoy!
What did you think about the FIFA 2022 Finals? Tell us in the comments below your state of mind!
For more entertainment, follow @socialketchup/ @socialketchupbinge