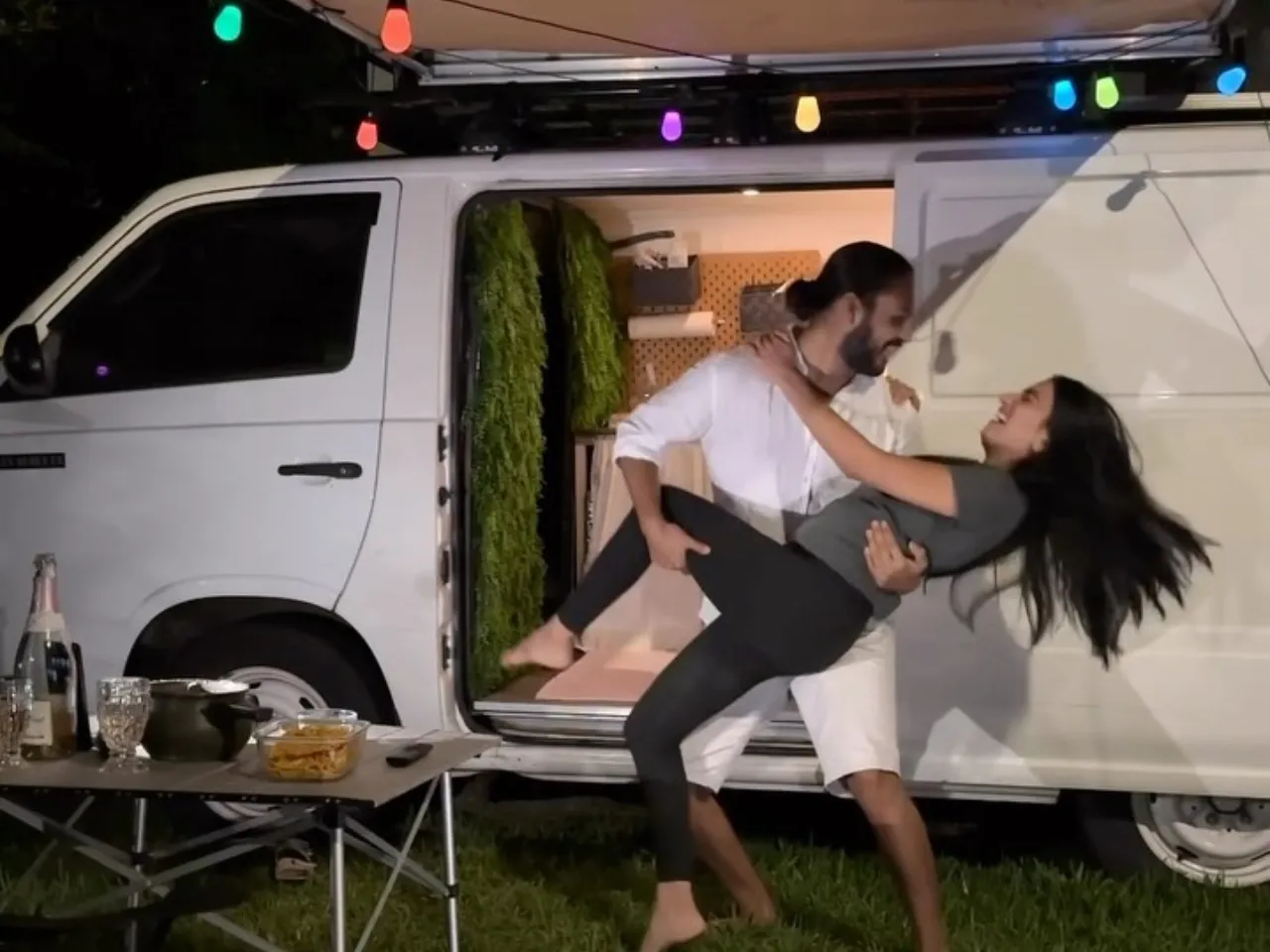 While Priya Sharma and her partner share about their life living in a van, it's Priya's narration in Hindi that has everyone captivated to know more.
We were so used to watching content in English all this while that it left like a breather to see people using their own mother tongue to communicate and share their content with the world. As Indians, it is always fascinating to see people from other countries trying to speak our language. It gives us a sense of pride, adding to the love we have for our dialect. However, what is even more exciting is seeing NRIs using it even after having lived in a foreign country all their life. We appreciate their efforts to keep their culture alive, which is also their way to connect with their roots back home. That is exactly why watching Priya Sharma narrate her life in a van has become part of everyone's favorite pastime.
"Namaste, mera naam Priya hai aur hum humesha se van me nahi rehte the..." Priya and Sid are another traveling couple on the internet who have managed to garner love for being able to live their dream. Talking about getting into their van life, Priya mentions how the two were explosives engineers for five years before they decided to sell everything, quit their jobs, and buy a van that they could turn into a home. After spending 12-13 hours working she and her partner realized how unfulfilled they felt, and despite being afraid of their decision to quit, the couple took the chance and managed to buy a van that has now become their moving home. When asked why they live in a van, she only had one reason to share and that's their love for traveling. The couple have travelled 42 countries so far and when they aren't travelling they stay back in Australia while still living in their van. 
While their life in a van is something that people look for on their page, it is Priya's narration that keeps them engaged. The way she tries her best to pronounce the Hindi words through her thick Australian accent doesn't go unnoticed by her audience. From her morning routine to her cleaning her house on wheels, Priya manages to vlog all of them in Hindi and we are all ears.
Also Read: Exploring the borders of India, Niharika Arora travels to find lesser-known places through her #WhatsAtTheBorder series
Check out some of her vlogs if you haven't yet:
Who is your favourite travel couple? Let us know in the comments below.