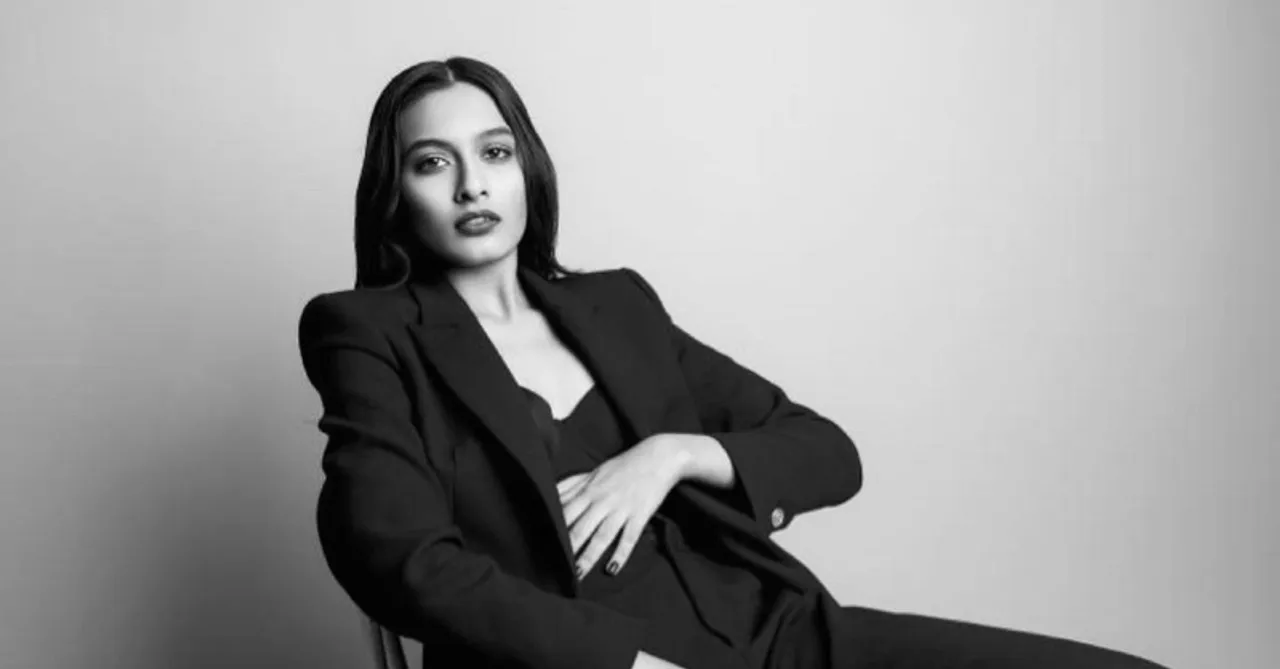 For today's Friday Follow, we talk about the incredible and interesting journey of content creator Madhosh Muskan.
Who is not excited to experience a complete surprise, especially when it comes to our careers? With people constantly complaining about how exhausting work can be, there are some who are enjoying what they do, aka some content creators! While we crib about our jobs, we turn to them to find some solace and happiness. It is impossible to stay away from social media and definitely from them. Content creator Madhosh Muskan is a proud part of this community, and we love the stories she has to share with us.
Every person has a reason or a journey that led them to choose something that they enjoy now, and Muskan has her own too. Despite being a topper and a favorite student of every teacher, she was someone who was bullied in school, not physically but mentally. "I had no real friends to talk to, so I used to watch YouTube videos in my free time. I would watch Bhuvan Bam, Ashish Chanchlani, and MostlySane videos in my free time." After spending hours on the tube, she wanted to try something new. Observing others and being inspired by the creators, she started writing down funny things that caught her attention. The lockdown made her join TikTok, where she converted all her writings into videos. She saw one of her videos go viral after 3 months of joining the app. It was when TikTok got banned that she shifted to Instagram. "I started again from zero and was growing gradually. One fine day, I made a video on the neighborhood waali aunty because she would trouble me a lot! And it went viral! That's how people started calling me 'aap wahi ho na jo PAGAL AURAT waali videos banaate ho'"
When asked to describe sharing stories online as a part of her life she was quick to mention her audience. She finds it helpful to keep connected with her loyal and curious audience. "They always wanna know, how is Madhosh in real life? What's her story?" She believes that sharing stories with your people makes them feel good and important. Showing them that they are an important part of your life as a creator is what makes the job valuable. She added, "and honestly, every single follower is a part of my family now!"
She also finds positive and encouraging DMs from her followers that reinforce the love she has for her follower.s "There are so many, but there was one saying 'I love your videos and all' and it was a huge paragraph of what he wrote. The last sentence was, 'but I'm not gonna follow you because you won't follow back' and I burst out laughing reading that."
But the highlight of all was when she wanted to use her social media to help people during COVID-19. Muskan who lost her own dad to COVID wanted to make the best possible use of her reach. Through stories and contacts, she along with her friends and family helped a lot of people. "And there was a family who texted me that their son has been saved because of me and I was happiest at that moment! I'm glad I could help!"
The best part of social media apart from people getting to know her is the fact that she gets to be her own boss. The fact that people appreciate her work and praise her is also something that encourages her. "I don't think there's any worst part! If you wanna do something different, it could be anything, there's always gonna be a positive and a negative side. You're gonna get love, you're gonna get hate, all you need to do is appreciate the love and ignore the hate."
For someone who belongs to a very conservative Muslim middle-class family where daughters are not allowed to say no to their parents, she was always the one who spoke her mind. She would always ask for their permission and ultimately convince them. "They hate social media and I'm quite good at studies so they thought 'isse timepass hoga' and asked me to stay away from it. It took me 3 years to convince them to give me 1 year, if it doesn't happen I would stop." The fact that everyone was sitting at home, watching TV, movies and web shows during the pandemic made her join Instagram so she can share her stories with people who were open to enjoying new content. She says, "It's something I can never get over with and that's when people started loving my work and here we are!"
Do you have a favorite among the videos that you created?
Not anything particularly! I don't watch my videos more than 2 times because then I get into overthinking like this could have been better, I could have added this point and all! But yes, my 'Instagram bios of some people' is one of the series I had more fun filming compared to others.
Who are the creators you follow and would love to collaborate with?
Everyone has their own style and it's beautiful so it's difficult to choose one! Bhuvan Bam has been my biggest inspiration, I would love to collaborate with him, it's on my bucket list!
Has life changed since your digital space popularity?
Yes, a lot! The love, affection, and appreciation are beyond what I expected! I'm blessed to have #madhoshians and I don't think I deserve the love I'm receiving! It's overwhelming! My mom doesn't say anything about my social media anymore! She doesn't appreciate it much but at least she's stopped getting pissed! Whenever her friends ask her about my career, she says 'karti hai kuch toh online, par topper bhi hai'. She still appreciates my studies more than my social media and I think it's cute!
What does your 3 am YouTube rabbit hole look like?
I'm not very active on YouTube yet! But inshallah soon #madhoshians will get to watch something new on my YouTube!
One message you would love to share with our readers?
Do what you love and trust your gut feeling! Sooner or later, it's gonna be worth it! And even if it doesn't happen, there won't be any regrets that you didn't give it a try! It's better to do something than nothing! And tell your parents how much you love them, I couldn't tell my dad how much I love him because I was bad at expressing myself, and I lost him so you never know when it's gonna be the last moment with your loved ones!! Be kind but be practical, warna duniya kachha khaa jaayega! Love love!!
Don't forget to get your laughs with her extremely relatable videos.
For more creator-related content follow us at @socialketchup