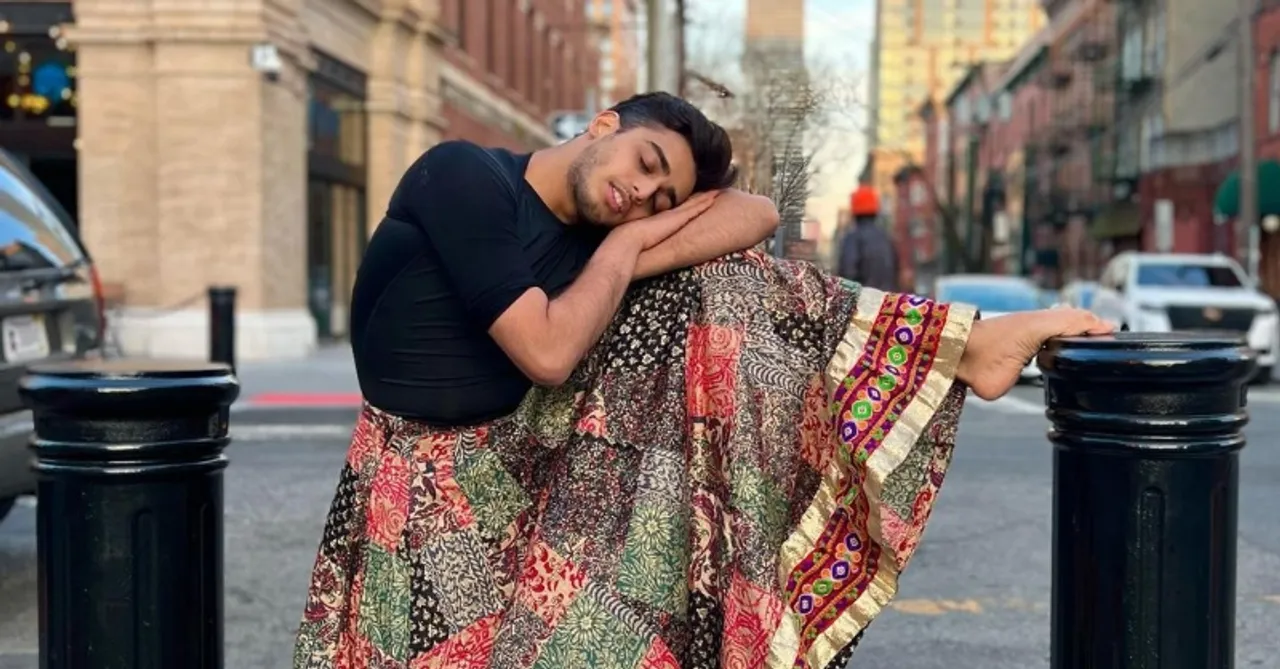 Dancing is no longer just a dream for Jainil Mehta, it's his reality.
Every child dreams of what they want to be when they grow up. As they become older, this dream changes as they find new things that excite them. But there are very few who hold on to their childhood dream until they watch it become a reality. Indian dancer, Jainil Mehta is the embodiment of watching that dream come true, not just in his home country but also in the world.
"Dance is way more than just moving my limbs. I have a very different connection with dance. It's a very personal one that I probably cannot express in words. But for me, dance has given me that outlet and a language that I don't have to speak, but just move with my body."
Growing up, dancing was one activity that Jainil was always excited about. He has been dancing since he was 5 and has followed his passion making it his profession. He recalled how he looked forward to learning and choreographing on getting home. He said, "I used to create a lot of, you know these living room performances, puppet shows for my family. And whenever I used to come back home from school I used to go to the kitchen and start choreographing something."
For a shy person, Jainil found his solace in dancing and found it to be a way to express himself. He felt very secure when he was dancing which also became a reason for him to be known in his school. That automatically gave him the confidence and strength to keep perfecting the art form. Today, Jainil is a professional dancer, choreographer, teacher, and artist currently based in New York City. He finished his BFA in dance from the University of Southern California. He has now mastered various forms including contemporary dance, ballet, hip hop, jazz, Indian folk, and Indian classical. Apart from learning all these dance forms, Jainil hopes to contribute his own version to something he loves so much. He has dedicated all his life to dancing and is now on his way to creating his own style of movement which he calls 'J flow.'
He started teaching dancing in May 2019. It was his video on the song Ghar More Pardesiya that did exceptionally well. While that was a surprise, it encouraged him to upload another video, Ik Tara with Nicole which also went viral. That's how his content creation journey began. But according to Jainil, "The only reason I got onto social media was to bring students to my classes because I was just having a very hard time, in the beginning, getting students. And I think social media really helped." His fame on social media has only helped him fulfill his dream to teach kids and hence he continues to do the same so he can pursue his dream to teach dancing professionally.
When asked if he has a favorite among the videos that he has uploaded, Jainil struggled to pick one as according to him all his videos connect with him deeply. But one that he was proud to choose was 'Pause' by Prateek Kuhad. It was the whole experience of filming the video that makes it one of his favorites. "I think that entire experience to film that video and it was not even choreographed, it was me improvising on streets and I was getting it off of my experiences with the people I interacted on the streets and it just was during the lockdown." He describes the video as the little things that we miss in life that normally just pass us by. It's all about just embracing the moment and living in the present.
Although he never found himself becoming a content creator, Jainil shared the positives and negatives of being on social media. He said, "I think the best part of content creation is to create. I love creating content and I think it really challenges you even when you see other content creators put their content, it really inspires you to grow. The worst part is that you have to be constant to beat the algorithm, which is the best thing because you have to like keep doing it for me."
Check out his profile and let us know which is your favorite Jainil video!