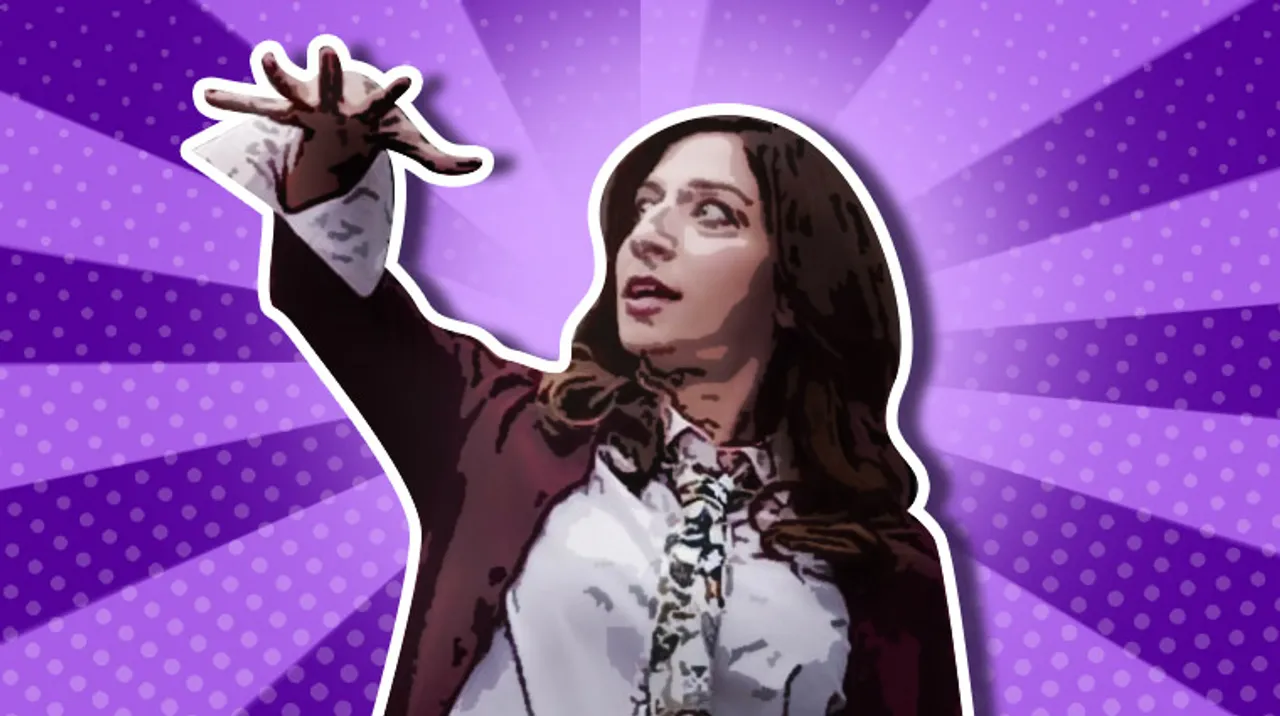 Gina Linetti, spaghetti, confetti! The mantra to become the ultimate human/genius. As an ode to the great being who is the self-proclaimed 'Paris of people', we have curated a list of Gina moments from our favourite series Brooklyn Nine-Nine.
In the beginning, there was nothing, then God, a woman said 'let there be Gina'. We all know, but most importantly Gina Knows that there is no other like Gina Linetti. She is the perfect example of a boss lady with the right mix of sass and taskmistress (who doesn't actually do her job) and the human version of ?. What she never fails at is making us appreciate her amazing personality and her prompt comebacks (heart eye emoji, lit emoji). There have been a number of moments in Brooklyn Nine-Nine that have made us love Gina even more. As the 7th season of the show is around the corner (Mama Maglione!) we've made our own list of Gina moments. Scroll through to reaffirm your love for her!
We bet you guys can't get over these Gina moments:
Umm, she can burn you with the truth
The confidence she has in herself as a dancer where she basically wanted to spend $5000 to buy backstage tickets to Britney Spears concert and question her "You think you are a better dancer than me?"
Living her after-dead life while she is alive. She asked Jake to call everybody who knew her and tell them she is dead, just to know what their reaction will be. (If I had a mic right now, I'd drop it!)
When she confessed why she would make a great politician
When she blew our minds by saying, "Psychologists are just people who weren't smart enough to be psychics"
Her campaign for Raymond Holt!
When she actually proved she is one of a kind
Obviously, when she revealed the three 'Gina Amendments'
1) You can be anything you set your mind to, as long as you are great at it!
2) Nobody said you can't take it with you, be buried with your money!
3) If you fall down nine times, you gotta reaccess your walking cause something's wrong.
When she brought back the internet to the Nine-Nine
Her apt assessment of men
Everyone got lucky when she blessed everyone with their own 'Gina moment'
We are the G-hive baby!