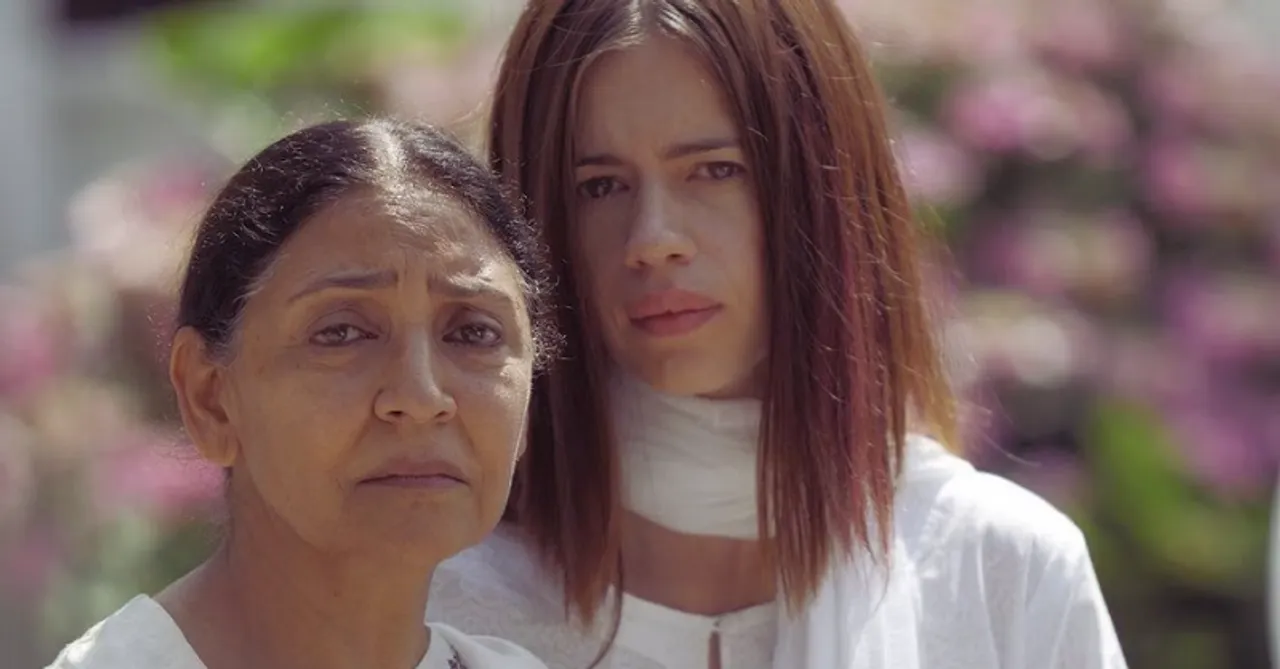 Goldfish features a stellar cast, the enigmatic and talented Deepti Naval, Rajit Kapur, and Kalki Koechlin, also marking her return to the big screen after 4 years presented by Anurag Kashyap!
Splendid Films today announced the release of their critically acclaimed, heartwarming film Goldfish. The film will be released in theatres in multiple cities across India and USA on 25th August 2023. Set in London, Goldfish deals with memory, music, mental health, and identity. Anamika (Kalki Koechlin), the child of a mixed marriage, returns home to her estranged mother Sadhana (Deepti Naval) because she is suffering from the onset of dementia. Ana returns to a neighborhood she barely remembers, to a woman who sometimes doesn't remember her.
Goldfish marks Kalki Koechlin's return to theatres after 4 years. Audiences can expect a soul-stirring story with refreshing performances. Directed by Pushan Kripalani, this Indian-British-American production brings together powerhouse talents Deepti Naval, Kalki Koechlin, and Rajit Kapur with some extraordinary actors from the United Kingdom – Bharti Patel, Gordon Warnecke, Ravin Ganatra, and Shanaya Rafaat – to tell a delicate, timeless story of a mother and a daughter, and of community.
Speaking about presenting the film to the Indian audience, Anurag Kashyap shared, "I saw Goldfish at the Busan International Film Festival and I was so moved by the film. The relationship between Kalki and Deepti Naval with some brilliant writing and performances, directed with so much nuance, all the incredible supporting performances. It's a beautiful film and I am thrilled to present it. I am so happy that after traveling across the world to so many festivals, it's finally coming to the audiences in India."
Speaking about her journey on the film, Deepti Naval said, "Goldfish is a perfect cinema that any artist would want to be a part of. It tells the story of a mother-daughter relationship and delves into the complexities of human nature and how circumstances mold individual relationships. The importance of a community and the love people offer is highlighted in the film through the stellar performances of Bharti Patel, Gordon Warnecke, Ravin Ganatra, and Shanaya Rafaat. It was a treat to work with Kalki and to see the script come to life through the lens of Pushan. I cannot wait for audiences to experience this work of art!"
Talking about her experience of working on Goldfish, and her return to theatres after 4 years, Kalki Koechlin said, "It is exciting to be back on screen, with such a beautiful film Goldfish, after a long hiatus from acting due to motherhood and Covid. Interestingly, in the tradition of art imitating life, the film also explores a mother-daughter relationship during the Covid lockdown, played by Deepti Naval and myself respectively. It is an international movie with raw humor and heartwarming emotions that will reach out to all of us who've struggled with our parents, our children, or our identity."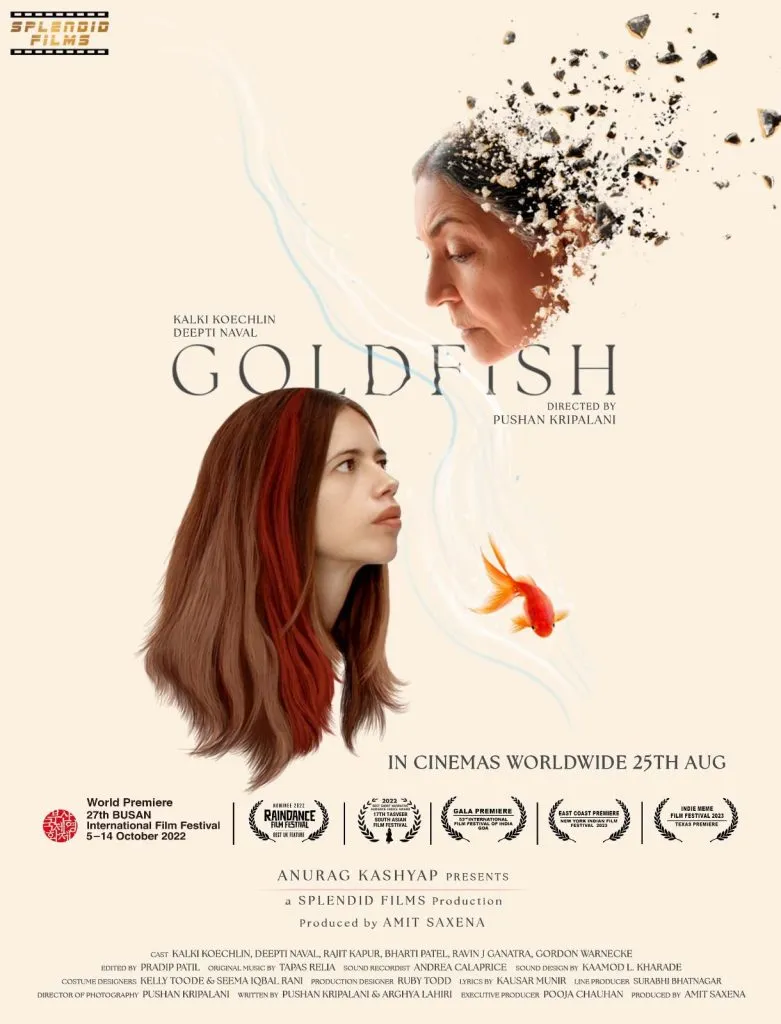 Goldfish will release across theatres in India on August 25, 2023.
For more binge-centric content and reviews, follow us on @socialketchupbinge.