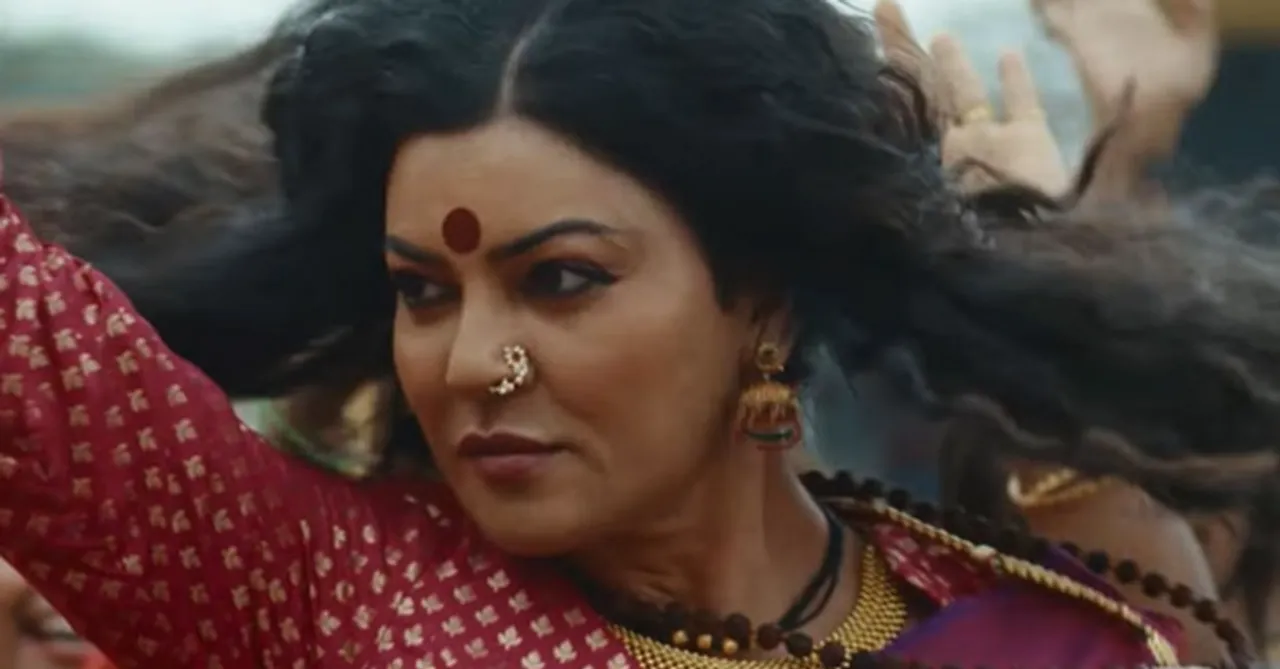 Sushmita Sen adorning a saree, and a big bold red bindi with gajra in her hair portrays the life journey of Trans activist, Shree Gauri Sawant in the Taali teaser!
The Taali teaser opens up where Sushmita Sen is seen wearing a saree and putting up a big red bindi on her forehead. With a voiceover that introduces herself as the transgender activist, Shree Gauri Sawant who people often referred to as a hijra, social worker, nautanki or game changer. And this story is about that journey from gaalis to taalis. A thundering background score and an indomitable Sen onscreen peeks your interest ten folds for this already anticipated series.
Taali is directed by the national award-winning director, Ravi Jadhav and created by Arjun Singgh Baran and Kartk D Nishandar. It's a biographical series that will encapsulate the journey of Gauri Sawant, an activist who struggled a lot but was relentless in her pursuit to fight for the trans community and their recognition. The 47 second teaser has many moments that intrigue you towards this story. Especially the dialogues which seem worthy enough of receiving a resounding clap!
Sen's entire look seems like this is her boldest avatar yet and is completely unmissable. The series is all set to release on Jio Cinema on August 15, 2023! What did you think about the teaser and Sushmita Sen's look? Tell us in the comments below!
For more binge-centric content and reviews, follow us on @socialketchupbinge.