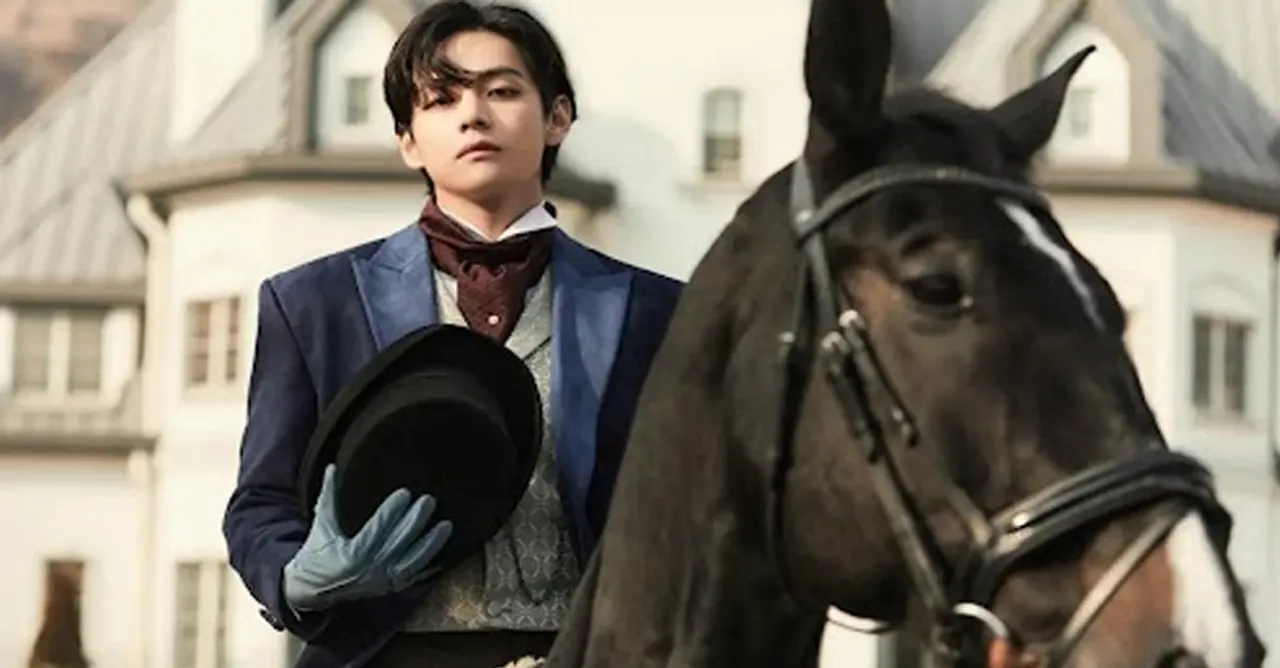 Born at the end of December, Kim Taehyung makes Christmas, the season of winter and New Year feel so romantic with songs that feel like a love letter to us!
Dear Tae,
When I was first getting to know BTS, you were the first member I noticed. It was not only because you looked insanely gorgeous from every angle possible but also because your personality felt so close to mine. I love that you are as sensitive as I am about the people you love. But again, just like me, I've seen you get hurt because of that but still that never made you stop being protective or empathetic towards people or the idea of love in general, and your songs are proof of that. You are left-handed just like me and honestly finding fellow left-handed people is my favourite thing to do, especially if it's a celebrity. I don't like drinking coffee and neither do you, again a very rare find in this world of caffeine addicts. You love watching romantic dramas and I hate that we can't do that together. I know that I have a different bias in BTS now, but you were what lured me into this beautiful world and you were the reason why I got to know of the rest of them in the first place, so you will always be special to me, Taehyung!
I could write a hundred reasons down about why I love your songs. The lyrics is everything I'd ever want to hear from my partner. The first song that I heard of yours was 'Sweet Night', and there's a line that says "If you are too good to be true, then would it be alright if I pulled you closer?" Goodness, I had no idea that a sentence could hit me so deep in my heart. Then came another OST of yours, 'Christmas Tree' and when you said 'your light's the only thing that keeps the cold out', it felt so relatable because your songs are what keeps the cold out for me too. Also by now, all my friends and family know that I want to be proposed to on that song, I wouldn't have it any other way. Winter Bear and Snow flower feel like those old Hollywood romantic songs that you can slow dance to. Christmas without your songs would just not be Christmas at all, Tae. When you released a new cover for us this year is when it finally felt like it's beginning to look a lot like Christmas! 
I think you were born during the winters because the universe saved a year's worth of warmth and put it all into you. You are a major reason why I look forward to December now. In an era where people are swiping left and right on dating apps, your photo folio pictures remind us how old school things like bringing flowers and wearing suits will never go out of fashion. You look like Mr. Darcy from Pride and Prejudice, all ready to re-define what romance is!
Your duality from being an absolute cutie to having a straight poker face is another similarity between us. But everyone goes weak in the knees when you make your 'tata mic face' when you want something. The way you so innocently ordered the Oreo Mc Flurry back in New Zealand stays rent free in our heads all day everyday. Your way of thinking is also so different from others, you believe in working smart and that shows in a lot of RUN BTS episodes when you're competing with the rest of the members. The term 'Borahae' which you coined is another prime example of how you always think out of the box. You very casually said 'Borahae' or 'I Purple You' at a concert once which came with the intention that I'll love you till the end of days, since purple is the last colour of the rainbow. And now it has become the biggest word our fandom uses to express love. 
Happy Birthday Taehyung, I hope you always have that precious smile on your face, may you always be effortlessly funny, and keep giving us more Christmas-y and romantic songs to listen to!
P.S. Please stop deleting your Instagram posts and songs that you're not sure about, we love every single one of them and I truly hope you add 'Travel with me' to your solo album!
Lots of love, 
Army Forever, Bangtan Forever     
For more recommendations, follow us on @socialketchupbinge