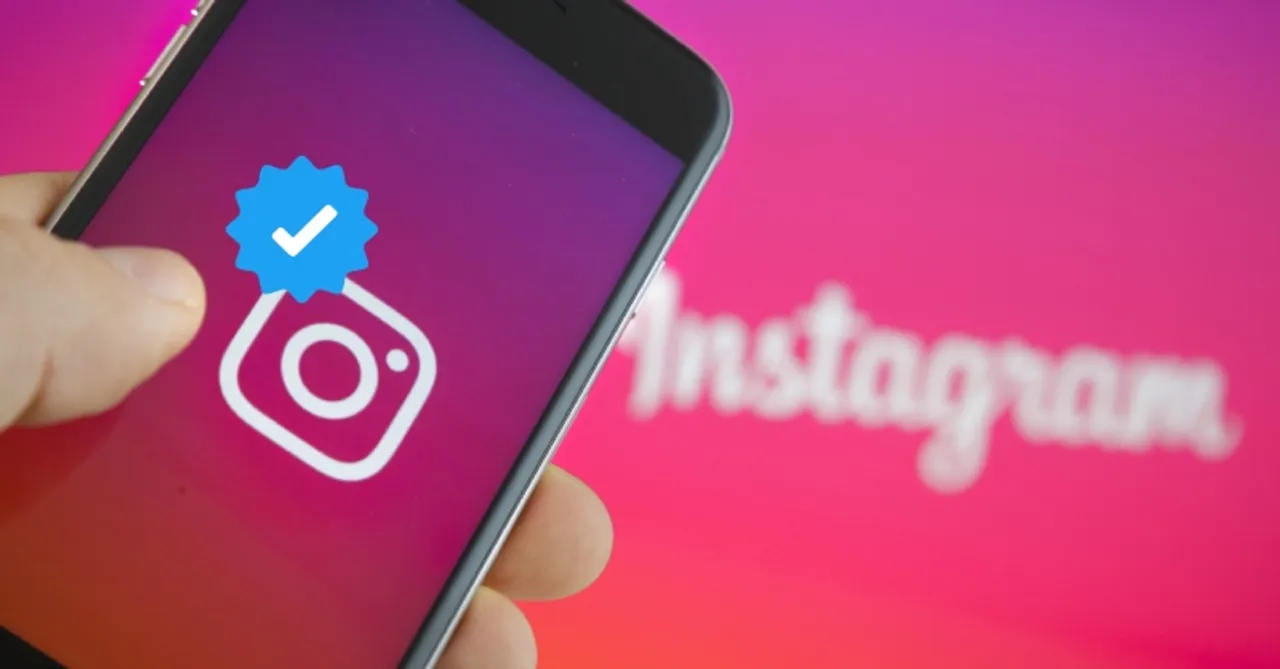 It's been over a month since Meta Verified was launched in India and we talk to content creators to understand the impact it has had on their over all growth.
Remember that giddiness that one used to get on seeing a verified account react to their content? The eagerness with which they used to check who it is was part of being feeling recognized for the work that they are sharing. But things have changed now, since the launch of Meta Verified in June. Before Meta walked in with the feature, it was Twitter that introduced paid verification plan. It was welcomed with its own share of hate and love resulting in absolute chaos. Meta saw this as a strategic move and went on to launch a similar plan in different countries, one at a time.
The idea that one can pay for the blue tick that used to something that people worked towards getting has left many in the creator community with mixed feelings. It is no longer something that feels like an achievement but a tag that anyone and everyone can have. Aashrawi, "The way of organically providing the verification badge seemed a much better option in my opinion."
But fortunately for many it has also opened doors to being recognized. Years of being in the business is not always enough for some accounts to get the blue tick. The lack of exclusivity regarding the badge is helping people reach out to a larger audience and also stand out from the rest on the internet. Mitali, "According to me, Meta Verified of course is a very strategic feature to be introduced by Instagram to increase their profits. For micro creators and even for creators who were having a hard time getting verified this is a very good opportunity since Meta doesn't have proper customer support in India. Being verified is the only way you can be safe in terms of account security, cybercrime, reporting impersonating accounts and copyright issues." Naveen Singh, "It helps to reach the right account to the audience. People create fake accounts where the same post goes viral without giving any credit to the real accounts. Verification helps the audience to reach the real creator."
Meanwhile Himani Chowdhary who has subscribed to the feature points out how Meta Verified is helpful for creators like her. Being able to differentiate themselves from the rest while giving their profile the legitimacy was one feature she recognized. She said, "It's a good initiative by Meta. A lot of creators like me, were not getting the blue tick based on their previous criteria however since I am a finance content creator, a lot of fake profiles were getting created in my name almost every day and it was getting difficult for the community to recognize if the account was fake or real. At present, scams of around 5 lacs are already done by those accounts. This blue tick helps them identify the real account from the fake ones."
The discrepancy and thoughts about the, now popular, feature has the internet divided in two. While regular social media users find it as a way to be among the elite, it is quite a different story for the content creators. Devashish, "Earning verification organically brings a profound sense of achievement, showcasing genuine talent and hard work. It forges a stronger bond with your audience, signifying uniqueness and credibility, setting you apart from those who merely paid for recognition." Naveen, "Meta Verified may address the challenge of verification authenticity, ensuring that verified profiles belong to real creators. It could potentially reduce the prevalence of fake accounts and impersonation, which is a significant concern for many social media users."
Aashrawi puts it perfectly as she explains the change that one can experience now. She relates to the update as a mark of who has the power to pay to get the badge even if the content is irrelevant. "I've come across profiles that barely have 200 followers but are verified and hence it's difficult to figure out the actual creators profile. I've seen creators celebrating their verification achievement as they put in their hearts and soul to create the content. It feels unfair and absolute disrespect for the 'buy' feature of meta verification." Himani on the other hand feels that Meta is addressing or will address any challenges if people are facing them. She added, "Because I can still see fake profiles getting cropped up and despite me reporting them every day, no particular action is taken. It also doesn't help to reach more people as was advertised."
Mitali has a completely different take on this. While she believes that it is a bit unfair to the people who worked hard to get the badge but she is not opposed to the feature either. "I also do feel that since the paid badge helps one with basic things like account security. It's the right of every creator, irrespective of the number of followers they have or how famous they are, to be secure as they can't afford to lose it." Naveen is not a fan of the update as well. He believes that it hinders with the hard work of creators who worked hard to get the tick. "Not at all, Creators work hard to Get this Badge before this. They make good content to reach a large audience. But now it's easy for them to get this badge, which discourages hard-working creators."
When asked if they are fans of the update, our creators not everyone is a fan of it. According to Aashrawi it takes away from the experience when you end up seeing the whole Instagram flooded with blue ticks. Mitali on the other hand is very neutral about the update and feels that it's helping micro creators increase their reach and helping them grow. Devashish is aware of the mixed reaction that creator have for the update. "Small creators are quite happy because definitely they will get recognition by this but creators with big numbers who were struggling for this badge from years are without any doubt disappointed."
With every new update there is also a bunch of fear that is unlocked regarding the cyber space. One always has to be extremely careful about their presence and Meta should do their bit before verifying the accounts. It cannot be ignore especially at a time when there is an increased rate of cybercrime.
Here's what they had to share regarding the update:
Will this help control spam and imposter accounts?
Aashrawi, "I think that is the only aspect Meta verified is catering to. Other aspects are just additional perks. But as a technology company running a social media platform, the protection from impersonation, fake profiles and bots: is something that should be provided by Meta for the safety of creators and the platform, not something to be paid for."
Mitali, "Well, to an extent yes but only if Instagram is extremely careful about verifying the accounts closely and then only giving them the tag, or else it could be a potential danger for other credible accounts. And most importantly, according to me, instead of making Meta verified a tool for account security, it's high time that Meta starts their customer support in India to help creators because smaller spam and imposter accounts will anyway keep functioning as always."
Naveen, "Yes, It helps so much to control the spam and imposter accounts. Before verification there are so many fake accounts on one name where real id content did not go viral, but fake accounts used to go viral. Now it helps to reach a genuine profile."
What challenges do you think Meta Verified will address with this service?
Devashish, "The value of that verification badge is no longer identical yo its previous status."
Aashrawi, It claims to address and provide more benefits like protection from impersonation and fake accounts, increased reach, stars & stickers, and access to support agents. Majorly, it may solve the issue of impersonation as the verified badge stands as a tall proof of authenticity. Other benefits are simply the additional perks.
Mitali, "According to me the biggest challenge that will be addressed is giving creators that account security, which was earlier threatened. I have myself faced this couple of months back when a hacker tried to ban my account multiple times based on impersonation and Instagram didn't do anything about it due to lack of customer support in India. But with the verified badge coming in, Instagram provides extra account security and of course a credibility of your identity to your audience. Secondly, I feel, being a verified creator, the algorithm helps you reach more relevant accounts leading to increased engagement and thus helping you grow."
Have you subscribed to Meta Verified, if yes, would you prefer to resubscribe?
Himani, "Yes I have. It serves the purpose for which it was taken so I guess I will be re-subscribing. However, in future, I may not if the scams get controlled." 
Do you think no blue tick is the real blue tick now? Share your thoughts with us in the comments below.
For more creator-related content follow us at @socialketchup