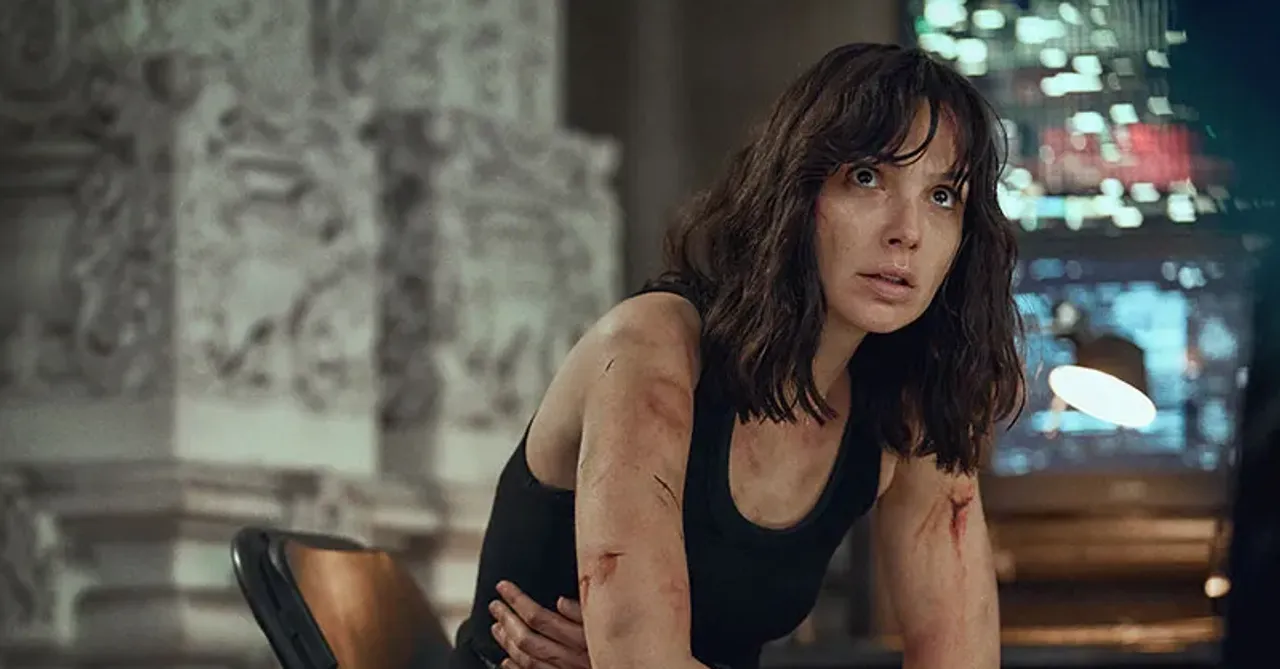 In our Heart of Stone review we talk about how the film reminds you of Mission Impossible in parts, the wonder woman that Gal Gadot is and much more!
Heart of Stone review: The film starts with a special unit that includes Rachel Stone (Gal Gadot) Parker (Jaime Dornan), Max (Paul Ready) and Theresa (Jung Lusi). Rachel is the tech support of the team and they crash into a casino party to see what Mulvaney- a gangster, has under his sleeve. There, Rachel meets her match Keya Dhawan (Alia Bhatt), another tech geek who can easily hack into whatever she wants. But here's what Keya knows about Rachel that her team doesn't - she is part of a team called Charter which is sort of like a secret society of agents who are responsible to keep the peace in this turbulent world when the government fails to do so. The 'Heart' is what gives Charter its power. It's a technological tool that can literally hack into anything anywhere around the world. Basically it's equivalent to being a technological nuclear weapon if it goes into the wrong hands. If you own the heart, you would pretty much be owning the world.
Heart of Stone, directed by Tom Harper has a very Mission Impossible like feel to it which makes you feel like this has been done and dusted in the past, especially if you're someone who has watched action movies a plethora of times. Regardless, this Gal Gadot starrer will pull you right into the story. First things first, I get why she is Wonder Woman, literally on-screen and off-screen. She can hack, fight the bad guys, drive fast cars and motorbikes, she can jump from planes like Tom Cruise, and she can do it all while looking super exotic. I love the ease with which she can make high octane action sequences look like a piece of cake. Not even once does the movie make you feel like 'oh wow look that's a woman doing all these things'. It's just so seamless and natural just as it has been for so many years when male leads were doing action films. 
The story does have a plot twist that leaves you just as astonished as Rachel was when she finds out. Both Keya and Parker have noteworthy, surprising and satisfying arcs. It fully does justice to why these three are the faces of the film. We have seen many other Indian actors be a part of Hollywood movies in the past, but you blink for too long and you miss their part. Alia Bhatt's Hollywood debut is thankfully not like that. While she does not exactly have a meaty role like Gal, she still plays a very significant role in the film and gives her best with what she is offered. We are used to seeing Alia Bhatt as the leading lady in India, giving hits after hits, so yes it can be a little different as an Indian audience to watch her play the supporting character but let's not forget that it's her first film in the west. Rachel and Keya's camaraderie especially towards the end feels so good to watch. Two powerful, strong and smart women having each other's backs when the world and usually films like these pit women against each other. 
The 'Heart' to me at one point felt like Dumbledore's wand from Harry Potter. It's all about whose possession it's in and who it listens to and how in the end, just like Harry, Rachel too comes to the conclusion that it's nothing but an amazing tool that can only create divide amongst people and is the root cause of chaos. The movie also uses a lot of tech language in places and it gets difficult to keep up with that but you still understand the plot because of the conflicts that are happening. The final minutes of the film where the main trio is in an intense combat is super cool and definitely keeps you on the edge wondering what's going to happen next. 
The film is beautifully shot in countries like Iceland, Senegal, UK and Portugal which makes you feel like you're traveling across the world along with Rachel Stone. The cinematography and the background score which includes tracks from artists like Fleetwood Mac, Amalia Rodrigues, Fela Kuti and 'End of the road' by Noga Erez give a style statement to the film.
Heart of Stone definitely is one of those weekend binge movies that you totally can watch with your group of friends. It has action, drama, humor, powerpact dialogues, scenes that'll give you goosebumps and most importantly a champion of this genre aka Gal Gadot. The climax fully leaves room for a sequel that can make this a new franchise of its own. 
Heart of Stone is currently streaming on Netflix!
For more entertainment content follow us @socialketchupbinge