Did you know of the Indian version of Friends? Watch these clips from the 1999 remake 'Hello Friends' and let us know if you're eyes are hurting too!
The internet is taken by a storm because someone was getting too bored in the lockdown and accidentally discovered that Zee TV channel premiered Hello Friends – a Hindi language sitcom on 6 September 1999 and life has never been the same ever since! It's a cringe remake of the famous and evergreen American sitcom- Friends.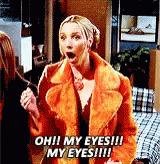 Everyone, including us, is surprised by this revelation and we were intrigued to decode which actor played the role of the original famous 6. The show stars Simone Singh as Sanjana (Monica),  Aparna as Nisha (Rachel), Maria Goretti as Penny (Phoebe), Cyrus Broacha as Cyrus (Chandler), Nikhil Chinapa as Vikram (Ross), Anil Dimbri as Rahul (Joey), Kunal Vijaykar as Uncle Sam (Gunther), Mandira Bedi as Julie.
Similar to Friends, Hello Friends is a sitcom about a group of six lovable, humorous, fun-loving friends. Their favourite hang out place is a cosy restaurant called Uncle Sam's cafe which is Central Perk in the original one. The desi version, Hello Friends is not a loose adaptation but a full-fledged scene-to-scene remake of F.R.I.E.N.D.S!
Read what people have to say about this hilarious remake going viral on desi social media:
experts are saying coronavirus is the worst pandemic of our time? thats cute. i think ur forgetting about summer of 1999 when the entire executive board of https://t.co/bq6CuYEvK4 did acid and decided to make desi Friends pic.twitter.com/KgY50doG87

— no-neck Ed from 90 day fiance hate account (@lookitshnb) August 12, 2020
Omg !! How did I not know this existed ?!!! Hahaha !!

— saloni suchak (@SuchakSaloni) August 14, 2020
@para_illegal Your worst nightmare x 100

— Nimra Arshad (@nimraarshad) August 13, 2020
who is the lady between "joey" and "Chandler" and giving weired expressions throughout…

— ashish agarwal (@ashishagarwal_) August 14, 2020
What the fuckkkkkkk!!!!!!! Did anyone know about this?!?!? Omgggg why am I watching this for the first time?????

— Tuna (@krishadoshii) August 13, 2020
As if the actual friends wasnt bad enough 🤢

— adamkhaann (@adamkhaann1) August 12, 2020
I'd happily cringe watch this if I get full episodes somewhere.

— Indian Jokes and the Temple of Doom || রাজ শেখর (@DiscourseDancer) August 13, 2020
Hey unpopular opinion, but @Broacha_Cyrus was quite good as Chandler by the pathetically low standard of the rest of the cast.

— SuryB (@CrookedBong) August 13, 2020
Hey unpopular opinion, but @Broacha_Cyrus was quite good as Chandler by the pathetically low standard of the rest of the cast.

— SuryB (@CrookedBong) August 13, 2020
This girl (Aparna Tilak) played the role of Rachel Green…. I survived the years by not watching the show!!
Glad that it lasted for 26 episodes pic.twitter.com/NPw6STCvGr

— Anshuman Reuben (@anshuman_reuben) August 14, 2020
Really need to cringe watch this WHERE is this gonna be available???

— Edgar Allan Poeha (@vaniIlaessence) August 13, 2020
Am I the only one who knew about this and even used to watch it on tv when it aired? 🙄 @memorable_90s please tell me you've seen this!

— سنیرا (@SuCynical) August 13, 2020
Well majority of us never watched real friends when it aired..lol

— Twiterwalla 🐦 (@twiterwalla) August 14, 2020
What on earth…The punjabi dubbed version of FRIENDS is much more palatable than this

— saad (@urglish) August 13, 2020
Funnier than Friends

— Vishesh (@vishthecomic) August 13, 2020
I had seen part of one episode and it felt so bad that i never watched actual Friends also, till date

— Cherry Dimple (@realshailimore) August 14, 2020
Where can I find whole season?? I need my daily dose of cringe. Help me out!!

— Anuj Jaiswal (@im_anujjaiswal) August 13, 2020
WTF!!!😂😂
I can't believe they actually tried to copy friends and that too so horribly 😭😭😭

— Vyomanaut (@gaganyaatri) August 14, 2020
Check this out: