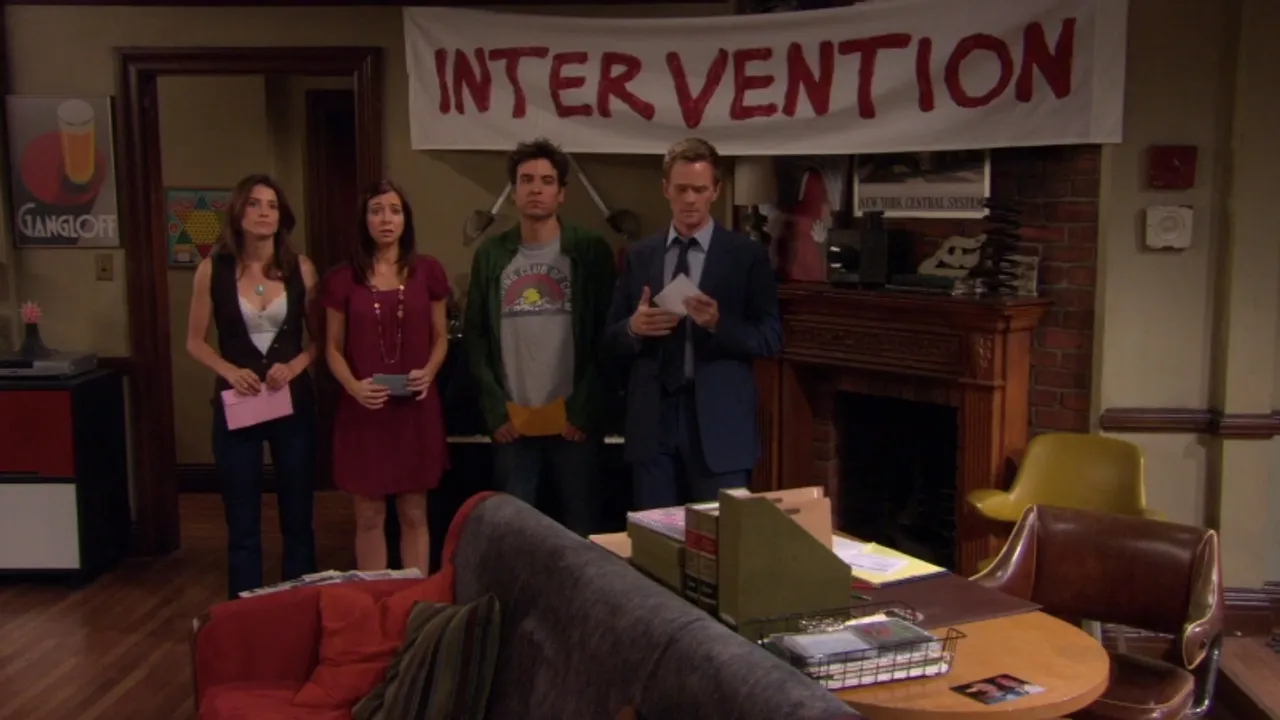 When Barney said, "Whenever I am sad, I stop being sad and be awesome instead" we couldn't help but get motivated. It has been 14 years since How I Met Your Mother aired, doesn't feel that long, does it? The show has been able to inspire millions of romantics and was successful in spreading the value of true love. #HowIMetYourMother taught us that no matter how the story ends, the focus should always be on how you enjoy the whole journey.
The show gave us a number of unforgettable moments. But what remains classic are the 'Interventions'. And you can bet, it is the coolest thing a group of friends can do. We all have friends who are weird, uncanny, over the top and funny whom we hate and love at the same time. As we celebrate 14 years of #HIMYM, we have listed down some Interventions from the show that you can host for your friends.
Here is a list of interesting interventions that you should host for your friends:
 1. Frequent magic tricks, specifically those involving fire.
One for that friend who keeps making TikTok Videos. It is hard to ignore when it is your friend.
2. Not taking off the old man suit.
One for the friend who is obsessed with black and can wear it everywhere - a party, restaurant, at home, a funeral or even a wedding.
3. Use of a fake British accent.
One for the friend who returns from every trip with an accent. Even if the trip was for a month or a week.
4. For the pretentious pronunciation.
One for the friend who is a know-it-all and will use every opportunity to prove it.
5. For drinking.
One for the friend who promises every drink to be his/her last one.
6. Marrying Stella before they knew each other.
One for the friend who falls in love with every new person they meet. How many times have you heard, "Yeh vali alag hai yaar!"
7. For using too many charts.
One for the friend who has a story ready for every situation, even though it makes no sense.
8. For hosting too many interventions (called "Intervention" intervention).
One for the friend who keeps advising the rest and never takes his own advice.
Which of these interventions will you host for your friend? Tell us in the comments below.