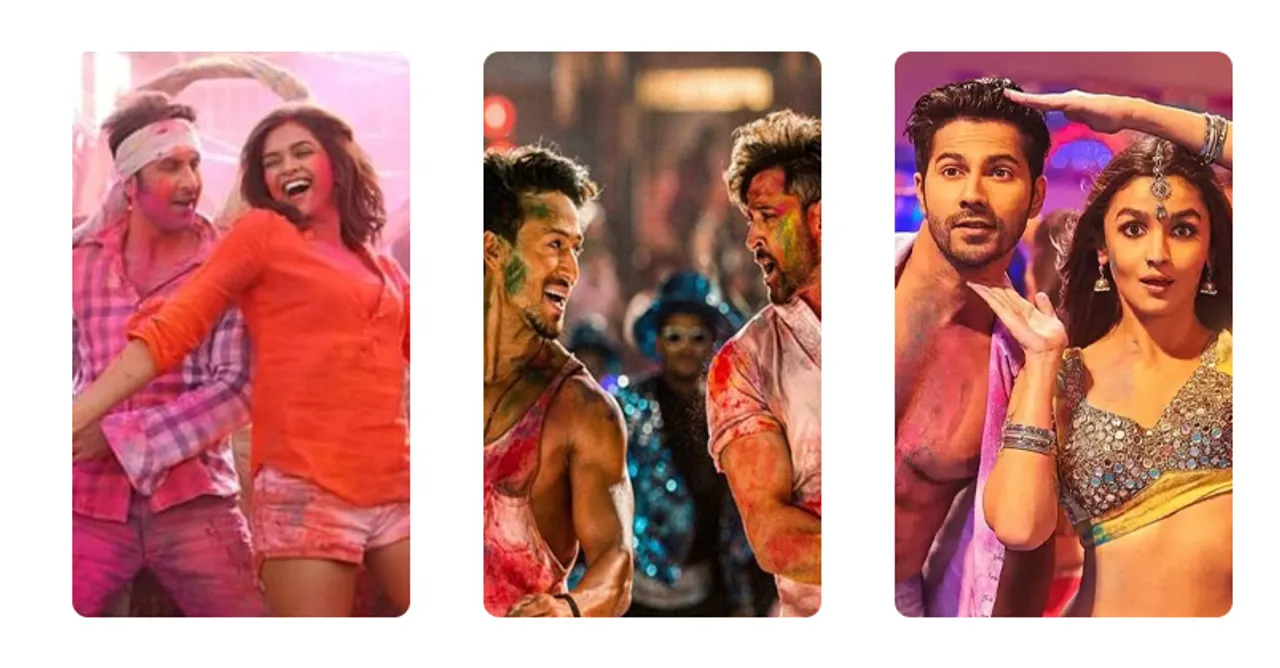 The month of color, pichkaris and gujiyas is finally here and we can't wait to groove to these Holi tracks after two full years.
Last month marked the month of love and lots of gifts and heart-filled dedications and while we enjoyed celebrating it all, we're totally looking forward to celebrating Holi responsibly with colors, consent, and gujiyaas. Holi has been an integral part of the Bollywood culture be it with Holi tracks or iconic Holi parties like we've seen in Yeh Jawaani Hai Deewani.
While we stuff our mouth with some hot gujjiyaas and drink lots of thandai, let's also dance our hearts out on our favorite songs this Holi! After all, are we not excited to go back to shaking a leg with friends and relatives after two whole years? We've got you covered with some iconic and legendary tracks so you can let your hair loose at the festival. Please make sure to stay safe and responsible while splashing gulaal, this Holi.
Hope these Holi tracks liven up your day!
Balam pichkari
Holi main rangeele
Holi khele raghuveera
Rang barse
Do me a favor.... let's play holi!
Badrinath ki dulhania (Title Track)
Jai jai shivshankar
Go go go govinda!
Soni soni
Holiya main ude re gulaal
Nadiyon paar
Dholida
Holi ke din dil khil jaate hain
Holi special songs - Mashup
Arey jaa re natkhat
Tera suit
Holi party mix - 2021
Holi mix - 2022
Holi mashup
Na jaa
How excited are you to bring in Holi this year? Tell us in the comments below.