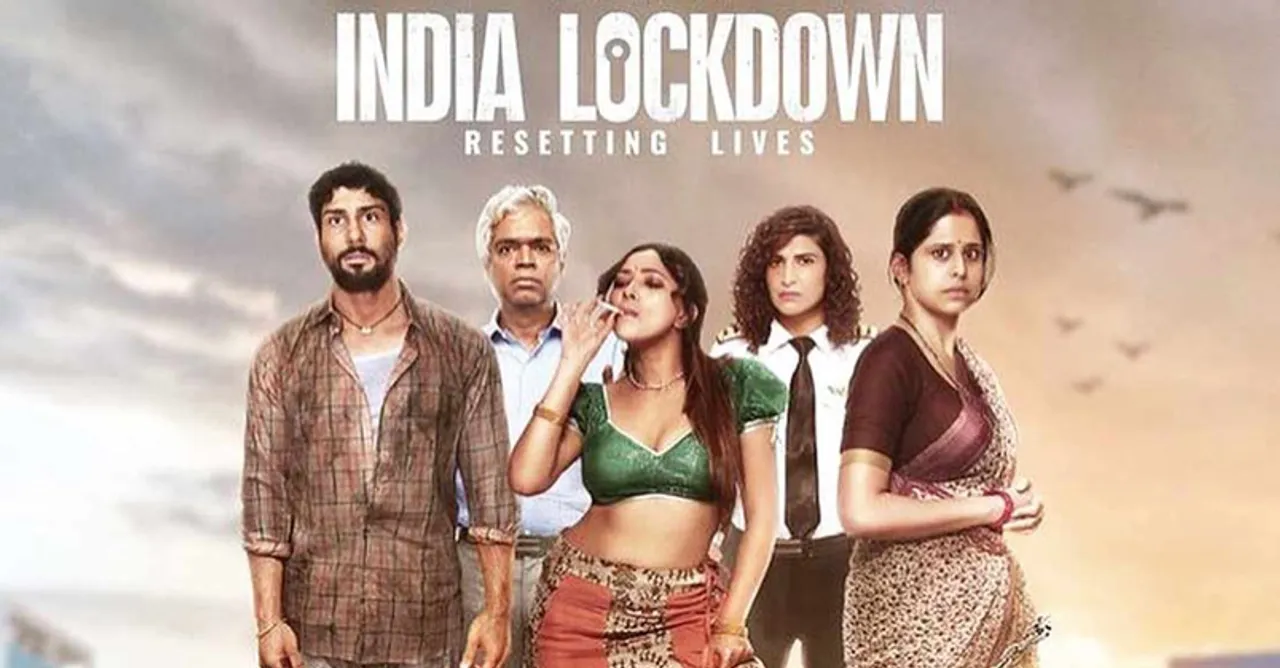 The Janta didn't waste a single minute before sharing hilarious memes on this Twitter mayhem ie. India Lockdown!
India Lockdown is a drama film directed by Madhur Bhandarkar and produced by Pen India Limited along with Bhandarkar Entertainment. And the star cast consists of Shweta Basu Prasad, Aahana Kumra, Prateik Babbar, Sai Tamhankar, and Prakash Belawadi. India Lockdown deals with the problems Indians faced during the COVID-19 pandemic in India and the struggles Indians faced through it. The film is also scheduled for a world premiere at the 52nd International Film Festival of India.
India Lockdown is a high-on-emotions drama that revisits the horrors of the pandemic. The movie shows four parallel stories of a father-daughter stuck in two different cities, a sex worker facing her problems during the pandemic, a migrant worker with bare resources, and a pilot. The Janta claimed that these four parallel stories reminded them of the dreadful two-year pandemic but seeing it from 4 different lenses makes it even more unforgettable. Madhur Bhandarkar's way of showing some visuals through a different lens was impeccable and the Janta couldn't agree more!
Although the movie reminded the Janta of their time during the pandemic, it created confusion on Twitter as everyone thought that there was going to be another lockdown. This confusion resulted in some hilarious Twitter memes that you might wanna check out like RN!
Also Read: Vadhandhi: The Fable of Veloni failed to keep the Janta hooked as a thriller!
Here's what the Janta thinks about his one!
#IndiaLockdown is Streaming Now on #Zee5. No one can forget the days of fear and agony of COVID lockdown days. How every aspect of life was tilted upside down. Relive the fear and agony and see wat as human race we faced and came out brilliantly. @imbhandarkar ji superb job . pic.twitter.com/vkswoHHdxB

— Sorabh Tiwari 🇮🇳 (@SorabhTiwari13) December 2, 2022
Dear ZEE5, stop naming your movie #IndiaLockdown, it scares me.

— sakshe (@kawfeemaniac) November 30, 2022
Everybody is talking about India Lockdown and no one is saying that it's a movie coming on ZEE5 🥹

— Sanzzz (@_thatmemergirl) December 1, 2022
Suddenly saw #IndiaLockdown trending and came to know it's a movie phew😮‍💨 pic.twitter.com/kkCPkoMwti

— Krithika 🇧🇷 (@thiemstan_) December 2, 2022
Bhai 2 min ke liye main darr gaya tha wth 😭 Thank god India Lockdown is an upcoming movie on ZEE5 and not a real lockdown 💀

— Shiv🔱 (@padhle_yaar) December 1, 2022
Me looking first time #IndiaLockdown 🥲

Me : 😟 pic.twitter.com/SEcp8MWv7F

— A D I T Y A 🇮🇳🚩 (@troller_Adi28) December 2, 2022
#IndiaLockdown ON 2ND DECEMBER!

Phatti na? Meri bhi phatti thi, turns out it's a movie releasing on Zee5 on the Covid Lockdown reality.

— tushR🍕 (@heyytusharr) November 30, 2022
Called a friend to make him aware about the #IndiaLockdown happening on 2 Dec and now I am finding out it's a movie coming on Zee5.

Ab un 50 maggi packets ka kya kare jo hum leke aaye hain?#IndiaLockdown ON 2ND DECEMBER!

— Diaa (@JoshiDiya_) November 30, 2022
Guys, this is hilarious now, my brother came to me shouting lockdown lagraha hai 2nd dec ko, and after googling it I realised it's a movie #IndiaLockdown by Madhur Bhandarkar that's coming up on Zee5.

— Taruni (@taironical) November 30, 2022
What did you think about India Lockdown? Let us know in the comments below!
For more binge-centric content, follow @socialketchupbine.