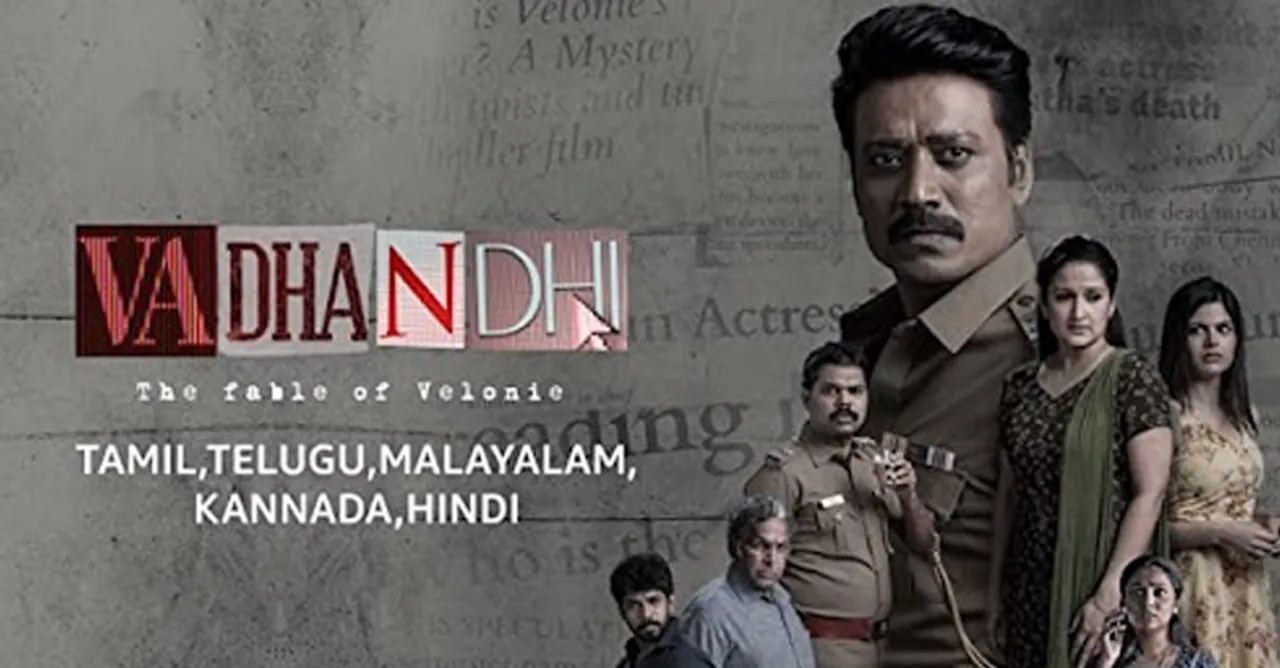 Vadhandhi: The Fable of Veloni starring S.J. Suryah and Nassar was released on Prime Video on December 2 and here's what the Janta thought of the series.
Vadhandhi: The Fable of Veloni, is an eight-part whodunnit story directed by Andrew Louis. The series starts with the mysterious death of young actor Mamtha, who is found dead on the sets of her latest film. As the news about her death spreads like wildfire, the film's director, who is in the middle of a police investigation, is shocked to receive a phone call from Mamtha. Much to everyone's surprise, she informs them that she's absolutely fine and that the body they found on the set is someone else's. It is found out a little later that the body is of a 17-year-old girl called Velonie (Sanjana), who belongs to an Anglo-Indian family. The case is quickly handed over to SI Vivek (S.J. Suryah). As he digs deep into the investigation, he gets so obsessed with cracking the case to the point where it affects his personal life. The more he learns about Velonie's life, he's convinced there's more to it and the people around her have a lot of ulterior motives for her death. The series also features Nassar, Laila, and Vivek Prasanna.
Even though the premise of the story seems quite interesting for a murder mystery, a major part of the Janta felt like the story was too slow and dragged. The first seven episodes felt too lengthy and failed to keep the audience interested, and the suspense builds only in the finale which the viewers felt was not worth the wait. 
Check it out!
Have you watched Vadhandhi: The Fable of Velonie? Let us know your thoughts in the comments below!
For more entertainment content follow us @socialketchupbinge