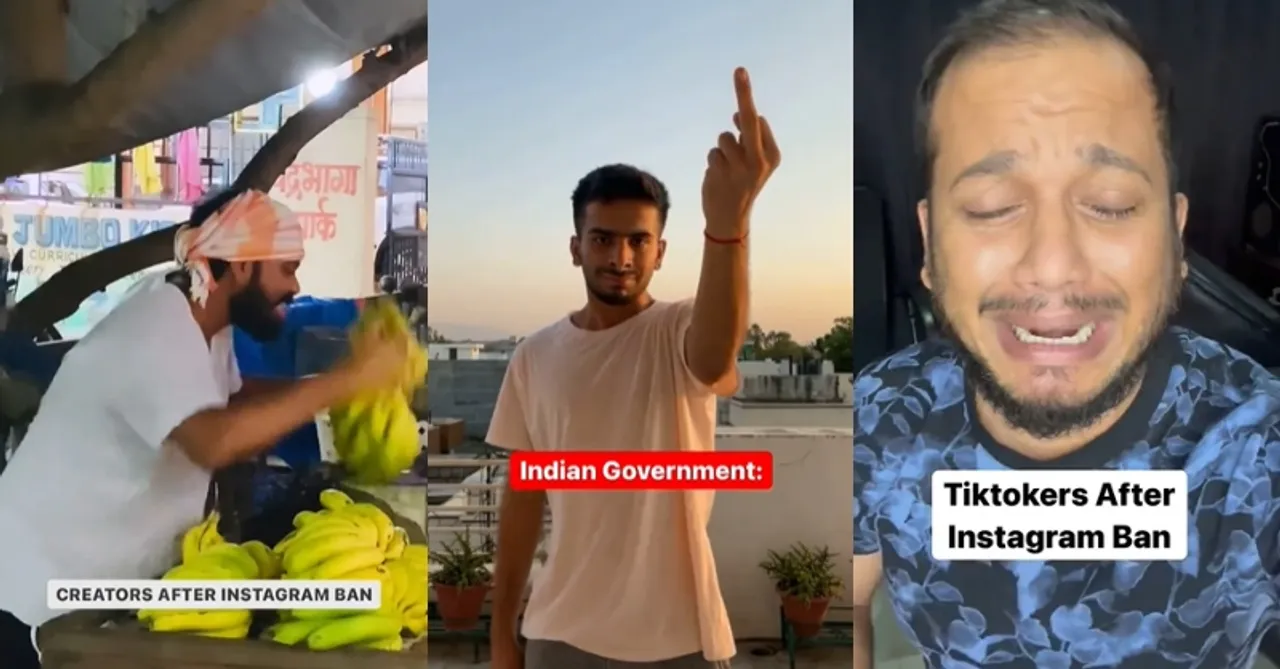 "Waking up in the morning, thinking about so many things..." There couldn't be a darker phase for us and the creators alike. These creators decided to share their reactions to the social media ban in their own way.
The government banning the most popular social media apps has shaken up the digital world, at least what is left of it. The reports of the ban started circling after the government insisted that social media giants like Facebook, Twitter, WhatsApp, and Instagram comply with the new Information Technology rules that will come to effect from May 26th. The apps will be banned if they do not comply with these new set of rules. Among these platforms, it was only Facebook that announced its decision to comply to the rules on Tuesday. The other platforms have not yet complied and have asked for a six-month extension.
As per the new rules, social media platforms have to appoint a compliance officer, nodal contact person, and a resident grievance officer and also submit monthly compliance reports. They also have to focus on provisions around voluntary verification, a 24-hour time limit for removing content flagged for nudity and set up a time-bound grievance redressal mechanism.
Facebook has 410 million users, Twitter has 17.5 million users, Instagram has 210 million users and WhatsApp Messenger has 530 million users. It is a well-known fact that there are thousands of people who work and have a career in the digital space. Digital creators who have been entertaining us with their engaging content have found themselves in a position of doubt. Many are wondering what their fate might be if the government decides to ban the platforms. The fear amongst creators is understandable, after what happened with the short-video creation app TikTok last year. It is not just the creators but also the small business owners who will be at risk. A number of them depend on their social media for their small-scale business. Soon after the news began trending, our creators and online entrepreneurs decided to share their reactions to the same.
Take a look:
What are your thoughts on the recent ban?