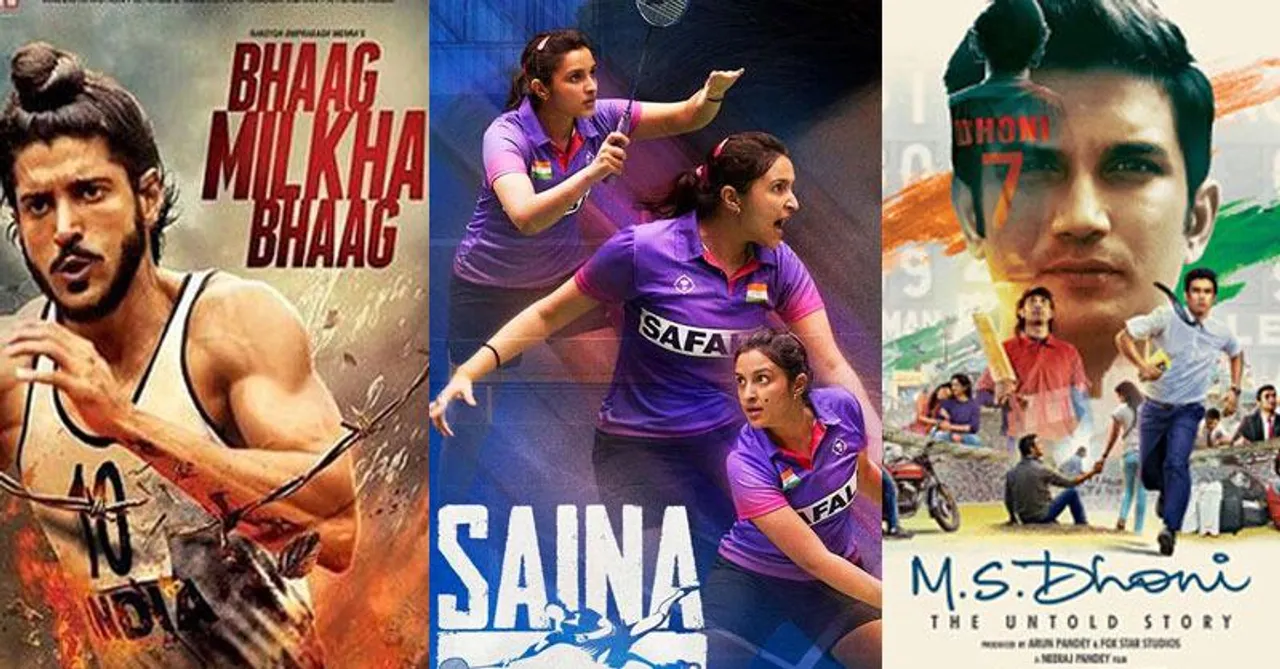 Biopics have always been inspiring but the ones around sports have our hearts. This list of Indian sports biopics will uplift your spirits for sure!
Nothing can beat the vibe of a good inspiring movie. Especially when we are living in times that aren't very energizing. Right now, we could all do with a little something that enlivens our mood. What gets better than watching iconic sports biopics, getting a peek into the lives of these sportsmen, and taking inspiration from them? There are innumerable biopics made in Indian cinema and all of them outdo each other in some way or the other, whether it's showcasing their lives or the sport, it's definitely something one cannot miss out on.

Indian cinema's love for sports' biopics goes a long way. Even something as recent as Chak De India, starring Shah Rukh Khan stole the heart of every Indian with its fantastic storyline. It was only then that this genre got the praise and recognition that it deserved. Ever since the Indian cinema has been churning out sports films based on real-life, some of which have been incredibly amazing. The depiction of strength and passion for the country as well as for the sport that a sportsperson feels has been captured brilliantly in these films. It's hard to tell which one is better because all of them are made just so well that they leave you a little shook. From Saina to Paan Singh Tomar, all the biopics that have been made have ranked wonderfully at the box office.

Here's a list of biopics that have done exceedingly well at the box
Mary Kom - Netflix
Saina - Amazon Prime
Soorma - Netflix
Bhaag Milkha Bhaag - Amazon Prime
Dangal - Netflix
Paan Singh Tomar - Netflix
Gold - Amazon Prime
Budhia Singh - YouTube
Inspiring right? Tell us which one you like the most.