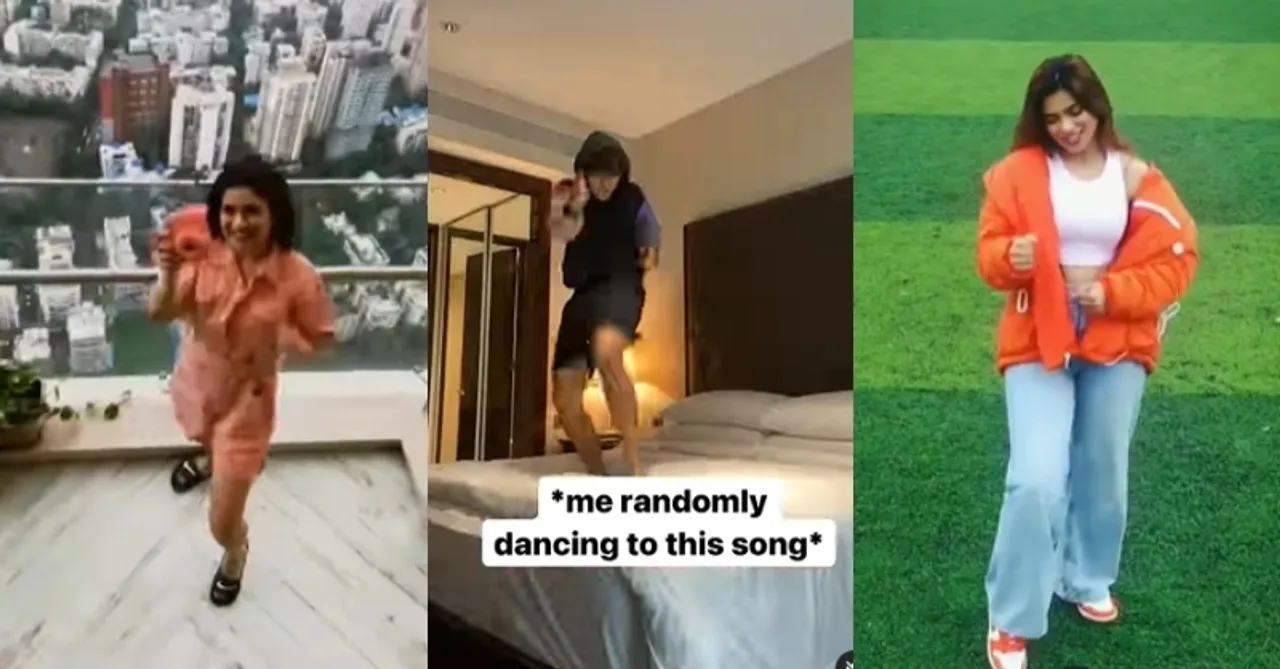 'Oh-oh-oh-whoa, I'll be fucked up if you can't be right here'. We know you were singing it while reading it. Guess what - The new trend has a name and it's called the stay drone challenge. Watch some of our creators re-create the challenge.
Before we could get bored of the Touch It challenge, there's another challenge that's taking over our timelines. This new challenge is more fun and exciting. The trend called the 'stay drone challenge' has us all nodding our heads or tapping our feet. It's just impossible to watch the trend without grooving, thanks to the song STAY by Charlton Kenneth Jeffrey Howard aka The Kid LAROI, and Justin Bieber. The song is the lead single from Laroi's reloaded mixtape, F*ck Love 3: Over You.
The Kid LAROI gained popularity after his song 'Let Her Go' became a hit internationally. Later his song 'Go' along with late musician Juice Wrld made it to the Billboard Hot 100 and stood at 52. His latest single STAY is his first chartbuster becoming the number one on the Billboard Hot 100 list. While it is Bieber's eighth song. Even though the song is created by such talented artists, the song became a major hit became of social media.
The stay drone challenge is selling like hotcakes online with people running to find a drone to be part of it. And for those who can't find one, they're simply going in for some jugaad and making up their own ways to replicate the challenge. The steps however are quite simple. If you had to write it down, you can say it's what Beyonce did in the Single Ladies but a bit faster. It started off after Max Taylor, a creator, posted a video of him writing 'No way people like this song' and then going on to dance on the chorus. This was then recreated by ToTouchAnEmu who gave rise to the whole trend of dancing while the drone does a 360 spin. He also posted various versions of the same with other influencers and creators.
This has since caught up and influencers in India and trying their hand at it too. Many Indian influencers have tried the whole drone bit but some creators have recreated this in their own way. These influencers have gone all desi and found a jugaad for not having a drone to shoot this trend. Jodi Anoorabh skateboarded around with a tripod while Avneet Kaur just used her window slides to make it happen. Watch our influencers do their own thing while shooting their version of this crazy and fun trend!
Watch our influencers do their own thing while shooting their version of this crazy and fun trend!
Have you tried the new challenge yet?