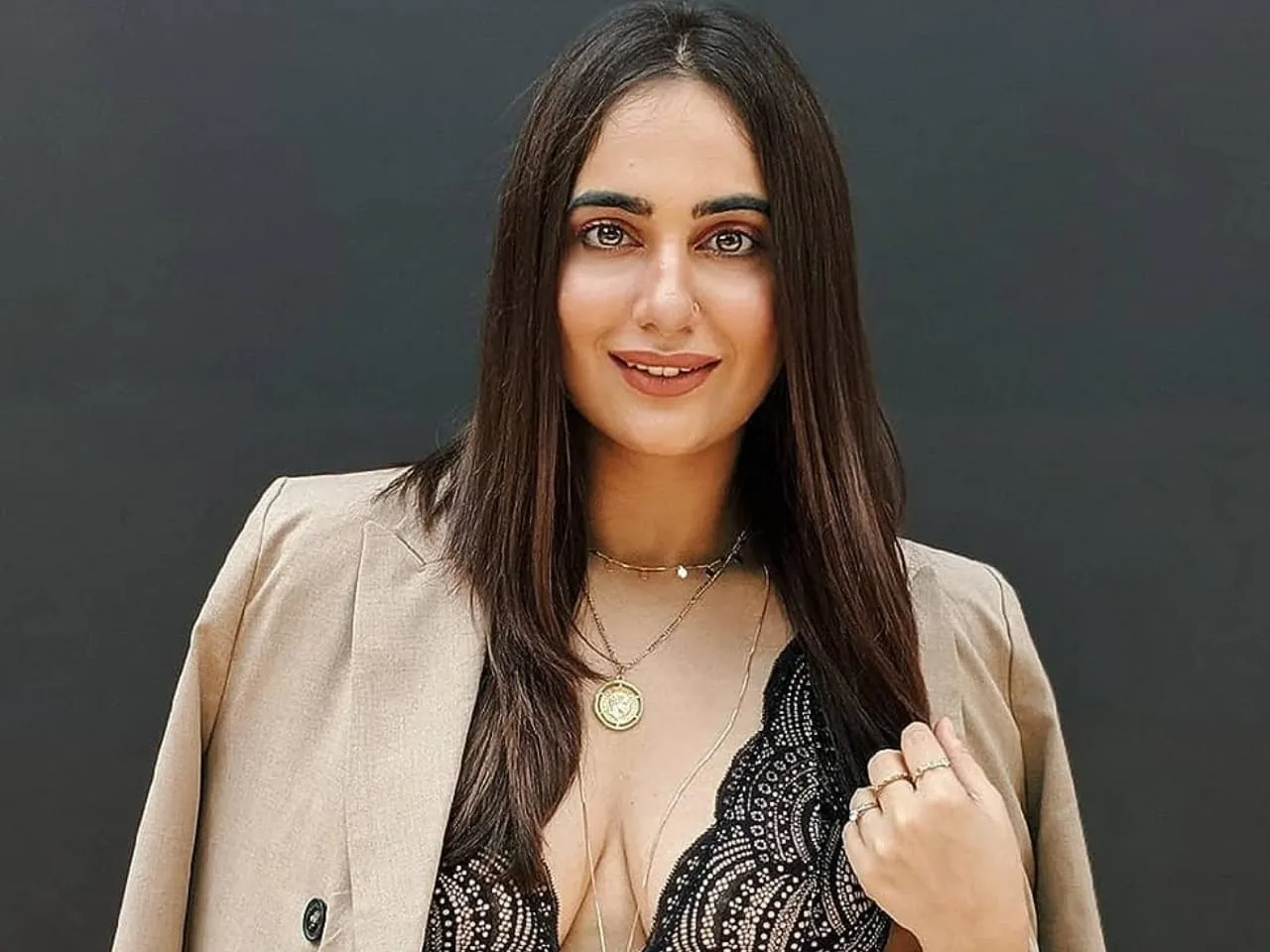 We have curated a list of some remarkable projects that Kusha Kapila has been a part of. Scroll down to add some cool titles to your watchlist. 
Whose name pops up when you think about an Indian influencer you've been spotting a lot in shows and movies? If you're up to date, you must've thought of Kusha Kapila too. From her uproarious comedy sketches that leave her audience in splits to her passionate efforts in spreading awareness on important social issues, Kusha is one such influencer who blends entertainment with purpose seamlessly. 
Not only that, her on-screen performances have been nothing short of remarkable, with a knack for portraying relatable characters that resonate with viewers. She has given us a number of cool performances and binge-worthy shows and she doesn't seem to be stopping anytime soon. We know that you have already added Sukhee and Thank You for Coming even before the premiere to your list. But while you wait for these releases, here are some remarkable projects that Kusha has been a part of. 
Also Read: Priya Sharma's Hindi commentary of her van life looks like a dream
Check them out! 
Swipe Ride (Jio Cinema) 
The series has Kusha Kapila as the show host who is driving a Tinder Member to their date. These two ladies get joined by a surprise guest in each episode. If you want to hear some ladies talk about modern dating in India featuring Kusha's humour, this is the show for you.
Case Toh Banta Hai (Amazon MiniTV)
In case you're looking for a light family-friendly watch, add Case toh Banta Hai to your watchlist. Kusha plays the judge in the courtroom where Bollywood celebrities get charged with weird and funny allegations. 
Behensplaining (YouTube)
Ever wondered what the conversation of behens is like about pop culture? You can watch Behensplaining on the official YouTube channel of Netflix India where Kusha Kapila and Srishti Dixit watch and review shows/movies that are streaming on Netflix.
Masaba Masaba 2 (Netflix)
So many things caught our attention in "Masaba Masaba", including the beautiful portrayal of Nicole by Kusha Kapila. Through the character, she showed the struggles that pregnant parents face in the corporate world. 
Go Fun Yourself (Voot)
The show is hosted by Kusha Kapila where she gives fun and exciting challenges to the audience and asks them to upload a video of the same. The best ones get featured in the episodes and if you're a fan of Kusha's funny commentary, you'll enjoy this one!
Plan A Plan B (Netflix)
It's a story of two people going from being enemies to lovers. The lead roles have been played by Tamannaah Bhatia and Riteish Deshmukh and Kusha Kapila plays the role of Tamannah's friend. The conversations between these friends are worth watching. 
For the unaware, here's where we'll get to see Kusha next!
Sukhee 
Sukhee, starring Shilpa Shetty in the lead role, tells a story of a housewife who is all set to go on a journey of self-discovery out of her mundane routine. Not much has been revealed about the role Kusha Kapila plays but we are eager to watch her on screen. 
Thank You For Coming 
Bhumi Pednekar plays the role of Kanika Kapoor, a single woman in her thirties, who is on the quest of finding her true love and an orgasm. Kusha Kapila, Shibani Bedi, Shehnaaz Gill, Dolly Singh play the role of Kanika's friends. 
Happy Birthday Kusha! 
For more creator-related content follow us at @socialketchup